'RHONY': Barbara Kavovit Shades Luann de Lesseps After She Was Dragged During the Reunion
The Real Housewives of New York City friend Barbara Kavovit shot back at Luann de Lesseps after de Lesseps shaded her during the reunion.
"Hello," Kavovit shared in a meme on Instagram. "You don't lose real friends, real opportunities or real relationships when you start standing up for yourself and setting clear boundaries."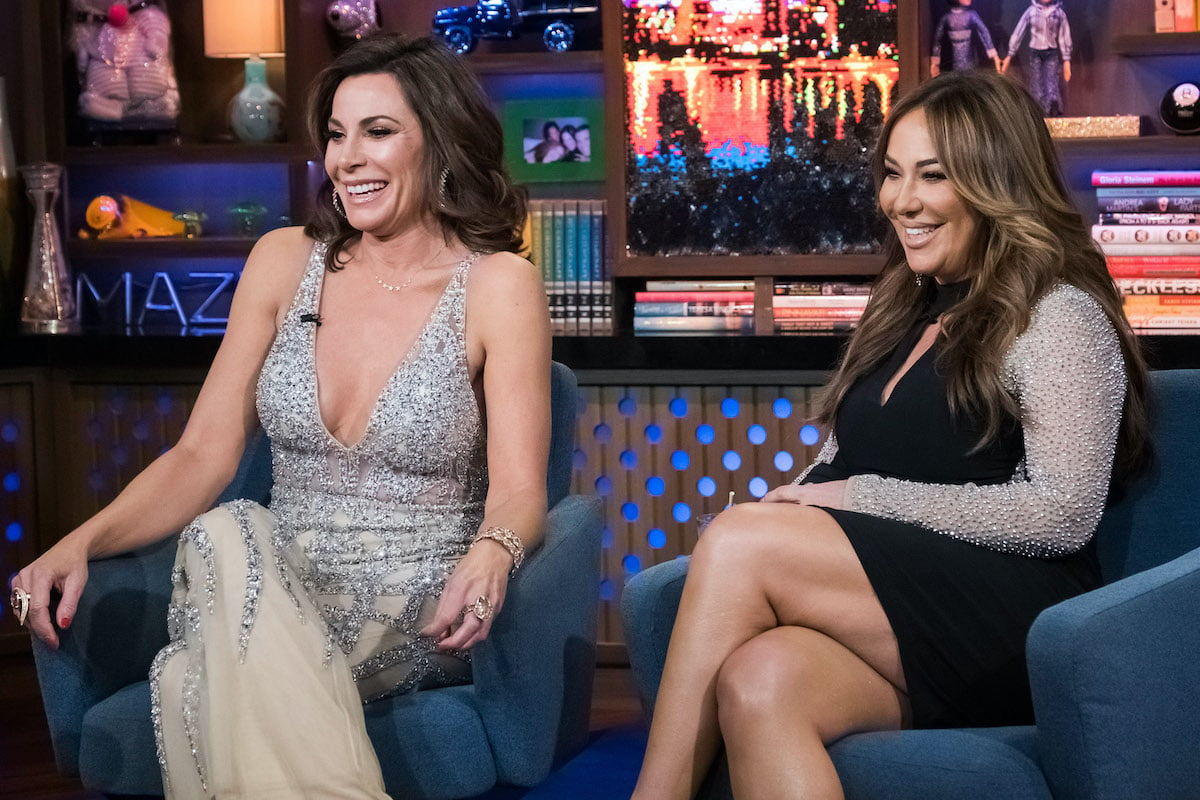 "You lose abusers, manipulators, narcissists, control freaks, attention seekers and mental-health destroying leeches," she added. The quote was attributed to Steven Bartlett.
Kavovit's name came up during the final hour of the RHONY reunion when the group discussed Ramona Singer's fallout with former friend Elyse Slaine. Host Andy Cohen wondered if Slaine was the "Barbara K" of this season.
Luann de Lesseps said the friendship demise is on Barbara Kavovit
Like de Lesseps and Kavovit, Singer and Slaine ended a long-time relationship after Slaine appeared on the show. Singer insisted that Slaine betrayed her and didn't have her back. That's when Cohen wondered if Slaine was the "Barabara K" of the season.
De Lesseps smiled and nodded as Sonja Morgan piped in, "Yeah!" Cohen wondered if de Lesseps and Kavovit were still friends. "No," de Lesseps said. "That was her doing though." Producers flashed back to last year's reunion when Kavovit reminded de Lesseps she wasn't the singer Adele.
"It was Barbara's doing," de Lesseps insisted.
"Girlfriend, I can carry a tune, so to hell with Barbara," de Lesseps said on Jenny McCarthy's SiriusXM show. "That's the second time, also, that she got caught on camera talking smack about me. You have to pull the weeds, so you can make room for the lowers."
Kavovit called de Lesseps a narcissist in the past
Kavovit responded to de Lesseps' comment to Us Weekly. "That's the thing with a narcissist, you can look at yourself and believe that everything about you is so wonderful and throw everyone away," she said.
"I remember last year, picking her up off the floor, literally, trying to carry her, protect her," she continued. "I was her protector for 14 years. To make it like she's pulled weeds like I was the bad person like Bethenny was the bad person? My prediction? She hasn't hit rock bottom yet."
"There is no good with Luann. I had a 14-year friendship with her that I will walk away from forever," she said. "She will never have me as a friend again." 
Kavovit continued. "The narcissism of this woman, the self-importance and her blatant disregard for people that have helped her has got to stop," she blasted de Lesseps. "Not only myself, but [our mutual friend] Anne and I'm sure Bethenny [Frankel], and even Mary, who does her makeup, we are disgusted with her. It's just her total disregard for anyone else. I have no words for her anymore."