'RHONY': Bershan Shaw Hints at Tension With Eboni K. Williams in Spite of Both Being Only Black Cast Members
Bershan Shaw says despite her and Eboni K. Williams being the only Black women on 'RHONY,' the two didn't get off to the best start.
Eboni K. Williams is making a splash on RHONY schooling her co-stars and longtime viewers of the show on all things race. The newbie is also joined by Bershan Shaw and the two meet for the first time during filming. Despite being the only two women of color in the circle, Shaw says they don't necessarily hit it off.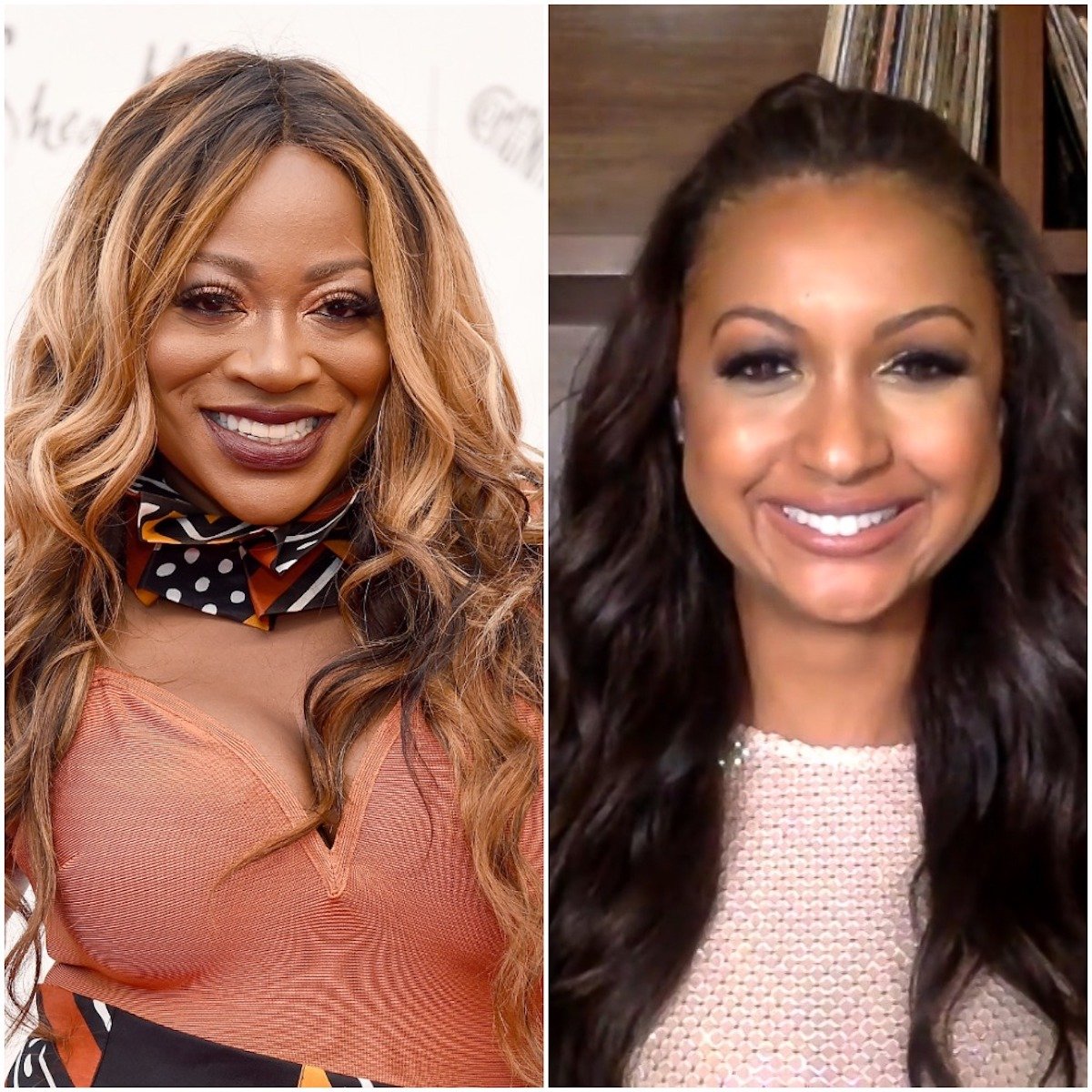 Bershan Shaw says she clashed with Eboni K. Williams
Williams made history as the first full-time Black housewife of the franchise. She's beyond accomplished. Her resume includes working as a public defender, contributing as a legal and political commentator for various media outlets, and also co-hosting a podcast and television show. She was introduced to viewers as a friend to Leah McSweeney and from the start made it clear that she stands for all things Black.
Shaw is making her debut as a friend to Ramona Singer. Also a Black girl that rocks, Shaw is a motivational speaker, breast cancer survivor, and life coach. Many would assume that the only two Black housewives on the show would instantly gel over their commonalities. But Shaw says it was quite the opposite.
"People did think that we could get along right away, and I gotta tell you, I thought that we would get along right away, you know, sister to sister" Shaw told Wendy Williams during a recent appearance on her show. "I think – I can be a lot – big personality. I'm like, 'Hey girl' – and different people handle you differently or her way of meeting and greeting is different."
Shaw says their personalities are polar opposites, causing misunderstandings. "With my friends, I'm like, 'Hey girl, sit down and let's have a drink, let's have fun' – she's reserved. So, it didn't take well because I think some things I said may have offended her. I didn't mean to. I'm just thinking this is sister talk." 
The 'RHONY' friend to the show says she hit it off with Ramona Singer
While Williams and Shaw didn't get off to the best start, Shaw does click with Singer. She says the two met during the summer of 2020 and instantly hit it off.
"Ramona is a straight shooter, which I love," she gushes. "She's bold, she's in your face, she tells it like it is."
Shaw also comes to Singer's defense against people who claim she's racist and using Black people as props during a heightened time regarding race in the country. According to Shaw, Singer just hasn't been exposed to multiculturalism.
"Ramona is definitely not a racist," Shaw declares. "What she is is she lives in her bubble. So we have to understand, everyone doesn't grow up in a diverse background. Everyone doesn't grow up around African Americans and Hispanics and all of that stuff. So in her bubble, she lives the way she lives."
Bershan Shaw is not new to reality television
She may be new to Bravo but Shaw has been on reality television before. She starred in the one and only season of Love in the City, a docu series on OWN that followed four Black women on the move in New York City.
Shaw says the show was cancelled because it didn't bring the drama. Her life has changed since. She's now divorced and looking for love. The 47-year-old is hopeful to find her forever mate within the next year and is hopeful for marriage in the future.