'RHONY': Bershan Shaw Reveals Her Favorite Co-Stars Despite Calling Them 'Boring'
Real Housewives of New York welcomed their newest friend, Bershan Shaw, in season 13. Even though she's a newbie, Bershan has already had plenty to say about her co-stars. She called the group "boring," and has compared them to a bunch of "grandmas." But Bershan does have a couple favorites in the cast.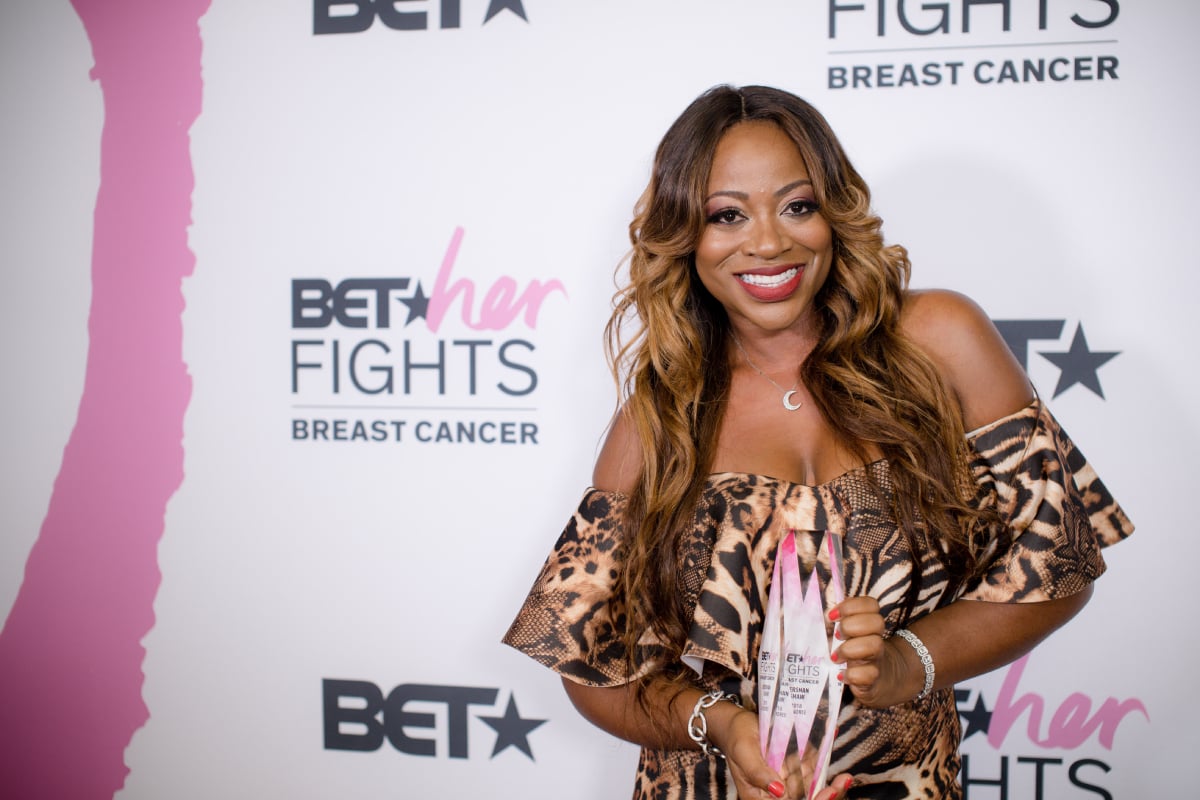 'Real Housewives of New York' fans are missing Dorinda Medley
Ahead of season 13, there was a major cast shake-up at RHONY that saw the exit of Dorinda Medley. Bravo did not invite her back after six seasons on the show, and fans are missing the drama. To be fair, the pandemic had a major impact on filming season 13. But as Reality Tea points out, the ladies haven't been bringing their A-game.
RELATED: 'RHONY': Dorinda Medley May Be Absent This Season, But Her Former Co-Stars Can't Seem To Stop Talking About Her
The OG trio of Sonja Morgan, Ramona Singer, and Luann de Lesseps is a difficult group to infiltrate, which has created a serious disconnect with Leah McSweeney. The newest full-time housewife, Eboni K. Williams is trying to open the OGs up to her way of thinking, but it's been a struggle.
Bershan Shaw calls her new co-stars 'boring'
During a recent episode, the ladies headed to Salem, Massachusetts, and the subject of race continues to come up. With Eboni being the first black cast member on RHONY, she's tried to educate the women about her experiences. However, she and Leah have also accused the ladies of being White Supremacists.
If the comments on social media are any indication, this season really isn't going over very well with fans. But the one bright spot has been Bershan. She called the ladies out, saying the group was a "little bit boring" and that they were all acting like "grandmas."
"Bershan calling all the ladies boring is the highlight of the season so far bc it's so true," one fan wrote. "I agree wholeheartedly with Bershan!! These hoes are BORING," added another.
The 'Real Housewives of New York' newbie reveals her favorite co-stars
Despite her "boring" comment, Bershan does have her favorites in the cast. The Unstoppable Warrior Woman author told Page Six that she "clicks" with Ramona and Sonja.
"I love Ramona; she's a straight shooter, I'm a straight shooter. I'm in your face, Ramona's bold. Some may hate us, some may love us, but I can only be authentic and real. I'm going to say it like it is," Bershan explained.
"And Sonja is just fun. And I'm so like, loud, big, fun, over the top. So we get along. And, you know, I had some bumps in the road with some other girls. But the good stuff, [is that] you know, in the end … you're different and then you learn each other more."
Bershan Shaw consults Ramona Singer about business
As a seasoned entrepreneur, Bershan says that she still seeks out advice from others when it comes to business. She says that frequently connects with Sonja to talk about "business and stocks and stuff like that."
"She's like, 'Alright, you need to invest in this.' I'm like, 'Alright, look at that,'" Bershan explained.
Her latest business project is the mental health-focused app URAWARRIOR. Bershan describes it as "a safe community to help you heal through human connection with your family, friends, and coaches to help you realize that you are not alone."
Bershan Shaw calls filming 'Real Housewives of New York' a 'roller coaster'
According to Bershan, filming her first season of RHONY was a "roller coaster." The two-time cancer survivor explained that the ladies will scream at each other and then laugh together. She hinted that things ended on a good note for her, but she wouldn't confirm if she would return for season 14.
RELATED: 'RHONY': Ramona Singer Reveals She 'Never Really Thought' About the Show Needing to Be More Diverse
"Never say never," she teased. "I like the girls, I had a lot of fun, so I can never say never. I got a lot on my plate, but I like the girls. In the end, it was a roller coaster, believe me. You're going to see!"
The Real Housewives of New York airs Tuesdays on Bravo.