'RHONY' Alum Bethenny Frankel Gets Dragged for Pete Buttigieg Joke Gone Wrong
Bethenny Frankel might be out of The Real Housewives of New York City but she is still causing drama. The former Bravo star is in the middle of a controversy after she tried to make a joke about Pete Buttigieg that completely went wrong. Frankel tried to have a play on words using Mayor Pete's last name but fans called her out for her insensitivity.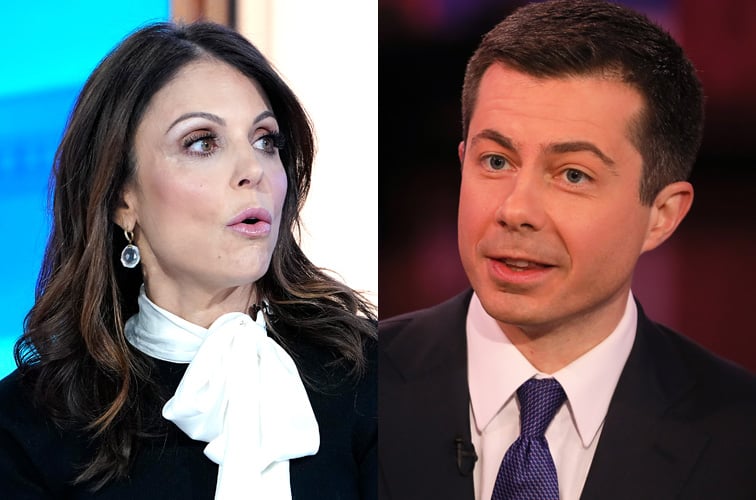 What did Bethenny Frankel say?
After Buttigieg announced he was stepping down from the presidential race, Frankel took to Twitter to make a joke.
"I guess Pete Buttigieg decides to butt out," she wrote in a since-deleted tweet.
Frankel's joke was not well-received as some believed she was poking fun at Buttigieg's sexuality. It wasn't long before the former Housewife started to receive major backlash. She deleted the tweet and went on to explain it was nothing personal against Buttigieg.
"This was my post last night referencing Tom dropping out of the race," she tweeted. "Today Pete dropped out. It's a place on words."
Frankel believed her tweet was witty and earlier had tweeted something similar about Tom Steyer, another presidential hopeful.
"Well, Tom Steyer just backed his azz out," Frankel wrote.
Fans react to Bethenny Frankel's joke
The backlash was strong on Twitter after Frankel's joke. Even The View co-host Meghan McCain believed it was not an appropriate comment.
"It's a no from me," McCain tweeted a GIF of Simon Cowell with the previous words superimposed.
"No wonder you can't keep any friends. That was nasty B," a Twitter user wrote.
"Homophobic, plain and simple," a fan added.
"Bethenny, if you have to explain the joke, it's not a good joke. Do better," another social media user said.
"With a homophobic undertone whether intended that way or not, it's irrelevant. You're better than that," another fan expressed.
"No apology for the misunderstanding as you say. Bethenny, not buying it. You have one less fan tonight," a former Frankel fan commented.
Not all the tweets for Frankel were negative. Some of her most loyal fans were able to understand what the Skinnygirl founder was trying to do.
"Damn, I thought it was like 'butt' because of his last name. I'm confused AF that it's homophobic," a Frankel follower explained.
"People can't take a joke anymore," another fan pointed out.
"I totally got your play on words," another follower explained. "His name has Butt in it. By no means was it an attack on a gay man. I love Mayor Pete and love you B."
Bethenny Frankel prepares for her return to reality TV
Frankel left RHONY back in August ahead of season 12. The reality show star is now ready to claim back her spot with a new competition series. The Big Shot with Bethenny (working title) that has an eight-episode order. Each episode of the docuseries will be thirty minutes and follow a group of business-minded individuals competing to work on Frankel's executive team. 
"Aside from motherhood, what truly defines me as a person is being a driven, passionate and hard-working woman determined to make the impossible possible," Frankel said in the statement to Deadline. "My mantra is to come from a place of 'yes' and to find and create the solution. I am an executor of visions, and I share and impart that information to those who work with me. MGM has been neck-in-neck with me with ideas and their execution. I couldn't be more thrilled to continue my longstanding relationship with Mark Burnett on this series and pay this American Dream story forward."
Franke's new show will premiere on HBO Max later this year.