'RHONY': Bethenny Frankel Reveals What It Would Take for Her to Return to the Show – and What She Really Misses From the Franchise
While Bethenny Frankel is not planning to return to The Real Housewives of New York City, she shared exactly what it would take for her to consider another run on RHONY.
Frankel said the franchise drastically changed since her departure, filled with too much glam and manufactured fighting. She said the current landscape isn't for her and really misses the humor that RHONY was especially known for within the franchise. So what would it really take for her to consider a return?
What would it take for Bethenny Frankel to return to 'RHONY'?
Frankel went on an impassioned rant on her Just B with Bethenny Frankel podcast. She believes that the franchise lost the authenticity that made it the household name it is today. "Give me real and authentic, somewhat authentic [series]," she said, adding that cars were rented during her first season of RHONY. But the cast was real, not living in rented homes and spending thousands of dollars on glam.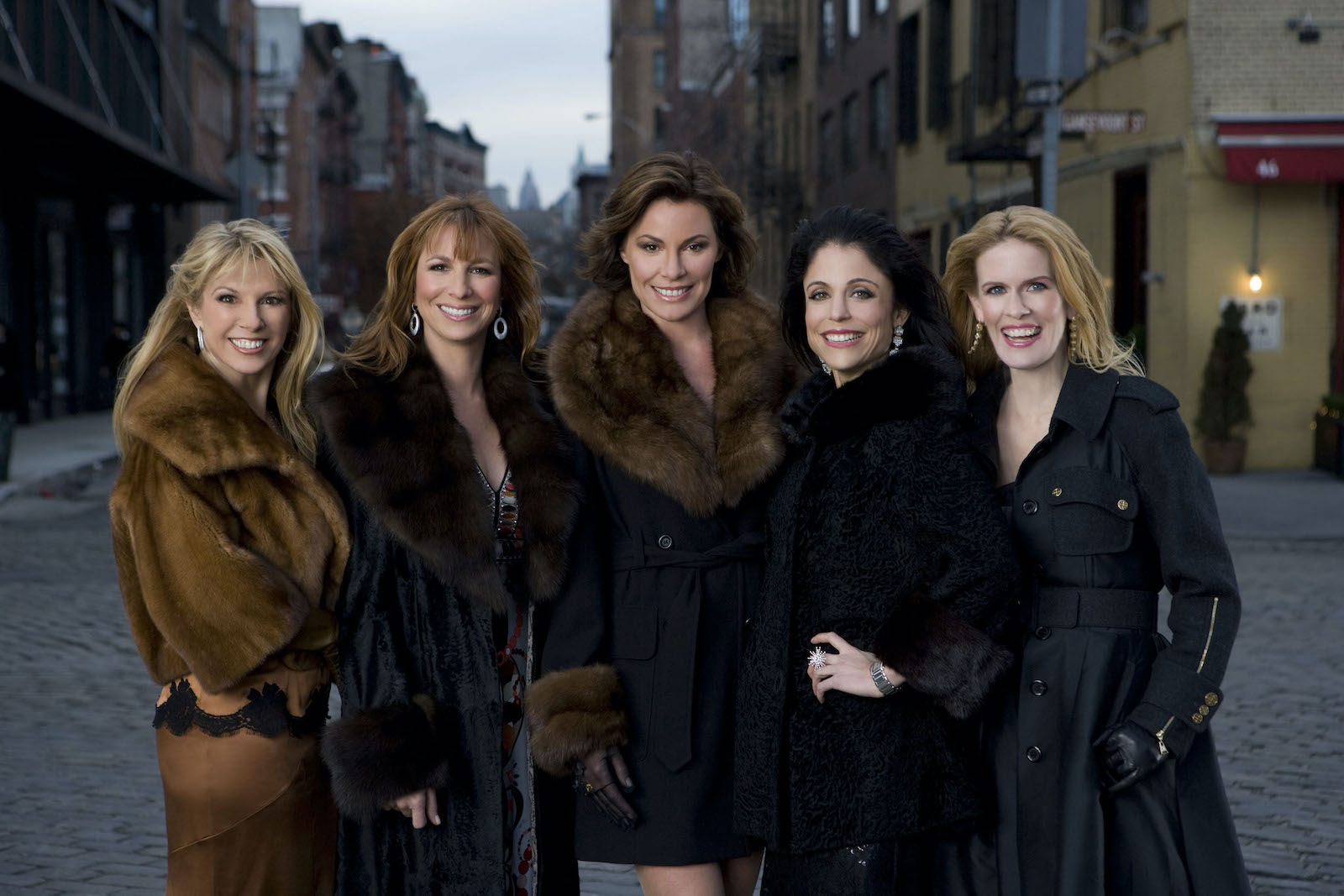 "But if could there be some element of authenticity that I could cling onto," she continued. "And not feel like I'm gonna go shoot for four months and make a f**kton of money." She added that the cast earns every penny they make because the show is now a "battlefield" and getting crushed in the press.
Bring back the humor to 'RHONY'
Frankel really misses the humor. "I miss the humor," she reflected. "Even right now, it's a different type of outlook, it's a different type of humor that I miss. It's running commentary. You can be judgmental. Humor always wins with the exception of saying something inappropriate or racist or off-color or something politically incorrect. Correct humor wins."
"And I like to be free of that," she said adding she doesn't like feeling trapped. "I didn't like to do a talk show. I don't like to do a lot of formatting, a lot of formatted shows. And it's not the women not supporting women because, frankly, it's every woman for themselves on those shows. And when people leave the shows, they're not friends with each other anymore. You have to have allies."
The fighting has become manufactured and cross-franchise enemies
While the show was known for tension amongst friends, Frankel said the tension has exploded due to being driven by production.
"You end up having enemies you would never have had, were you not on that show," she remarked. "You have cross-franchise enemies because of things you're commenting on. This is a challenging workplace thing. I've had people that I used to be friends with air something about me on Watch What Happens Live. I'm reading it for the first time in print. It happened recently twice. That's the name of this game. You get into it. If you have a friend who's also in this league, it's going to be challenging. If you go on a show with someone in this league to find me somebody who's gone the distance."
"Teresa [Giudice] is enemies with Danielle [Staub], then she became a friend of Danielle. Teresa was good friends with Dina [Manzo]. And then that broke up. Best friends of Caroline Manzo that broke up. NeNe [Leakes] came in with Kim Zolciak that broke up. I came in with Jill [Zarin] that broke up. I became friends with Carole [Radziwill] that broke up. Carole's best friends with Tinsley [Mortimer]. That broke up. This is the nature of this beast. Let's just not disguise it as women supporting women because I have that my best friends for 30 years."