'RHONY': Carole Radziwill Believes Bethenny Frankel Had Insider Production Information
Carole Radziwill thought Bethenny Frankel from 'RHONY' had information about storylines that the rest of the cast didn't know about.
Carole Radziwill from The Real Housewives of New York City said Bethenny Frankel had access to production information that the rest of the cast wasn't privy to seeing.
Radziwill shared that Frankel seemed to know about scenes she didn't film, which later came as a surprise to her. As a result, she felt that Frankel somewhat acted as a producer while she was on the show.
Carole Radziwill thinks Bethenny Frankel was in communication with 'RHONY' producers
"I think she acted as a producer, at least what I saw that last season as talent and as a producer, she had access to information about the show that none of the rest of us had access to," Radziwill said on the Behind the Velvet Rope with David Yontef podcast.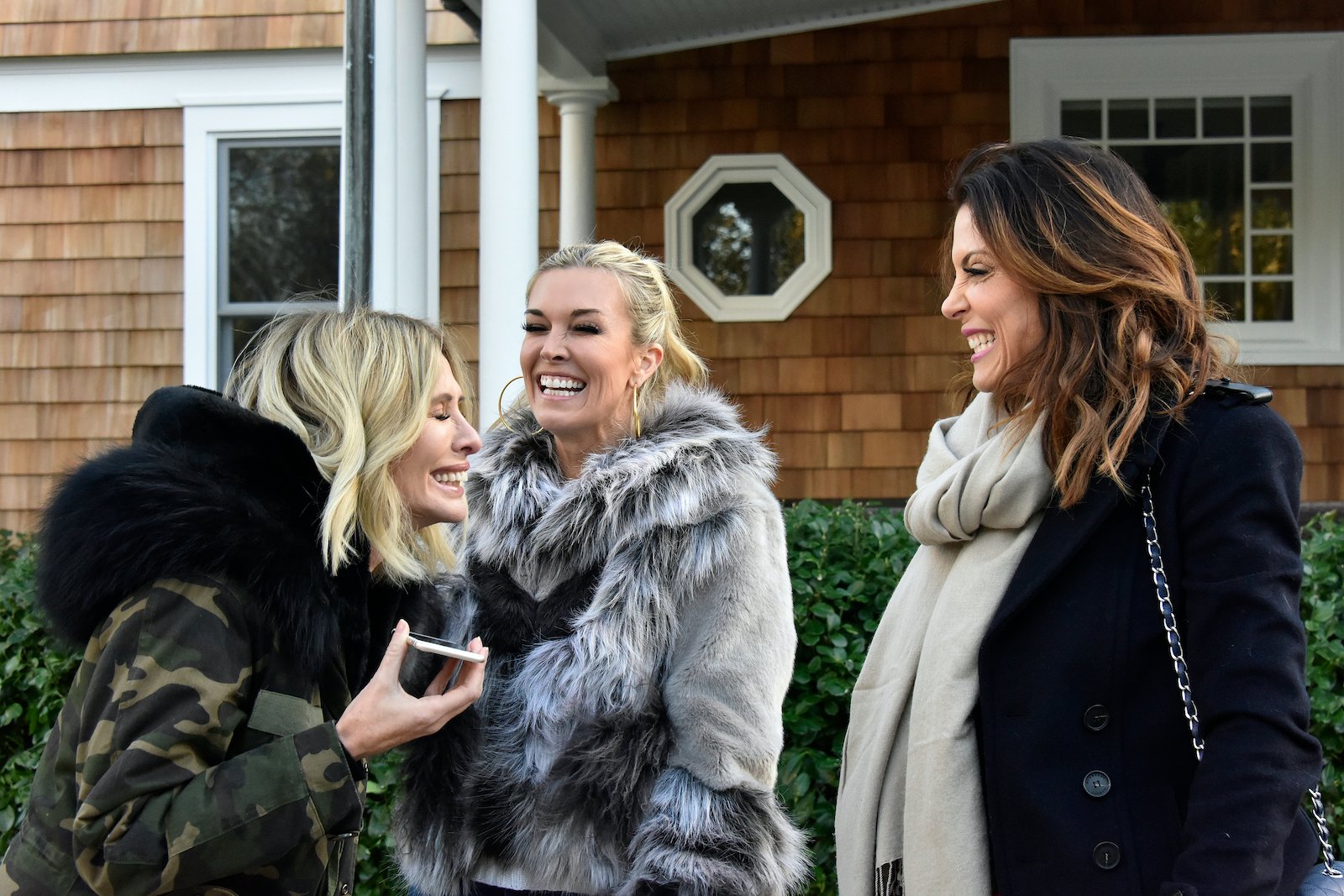 "So she knew what was said and scenes that she wasn't in [on RHONY]. And we never knew that. So there was clearly some communication that was happening between her and production that wasn't happening with the rest of us in production," Radziwill continued.
She added, "That did make people afraid to say things that they would have said normally because there was a feeling that it was someone who was more protected."
An unequal access to production?
Radziwill got the feeling that Frankel had more access to RHONY production than the rest of the cast. "Really crafting storylines that the producers would be like, 'OK, we're going to do this. We're gonna go with that,' you know? And whatever storyline it was … I dumped her for Tinsley. There were 10 scenes where I wasn't even talking to Tinsley," she said.
Adding, "I'm like, did we spend the whole summer together? No. Are we best friends? No, I was at that time still very close to Bethenny, even through the beginning of filming and everything, you know?"
"There was the feeling that it was unequal access to production," Radziwill said. "And there's this thing like this story chain or something, it was like a text message. It was a group text with all the producers and all the field producers would be texting what was going on in the scene as it was going on."
Carole Radziwill thinks Bethenny Frankel had access to the story text chain
"So all the producers doing all the scenes would know, right what each other's doing in real-time. I think she had access to some version of that," she said.
"I only found out about it because I borrowed one of the showrunner's phone for something. And then it came up and I was like, what is this?"
"It was like a really long group," Radziwill said. "And he grabbed it. He's like, that's the story texts, chain or something. I was like, oh, what?" Radziwill made it clear that Frankel's name was not on the text chain. But "It became kind of clear that she may had access to it whether or not directly from producers or just … there were a lot of people on it."
Radziwill wondered if Frankel got her information from a PA. "So they were PAs on it. A lot of the production all sort of knew. So it could've just been the relationship she had with a PA or something. But I remember thinking, OK, there's just no way she would have known that unless she was told by a producer. So I saw that."