'RHONY': Carole Radziwill Compares Donald Trump To 'First Season Housewife'
Carole Radziwill is one of the former stars of The Real Housewives of New York City. The reality TV star and journalist was known to be a massive supporter of Hillary Clinton during the 2016 presidential election race. Donald Trump was not her favorite candidate for his divisive rhetoric but ultimately he won the contest. Four years later, Radziwill is comparing the White House resident to a "firs season Housewife" and the reasons are hilarious.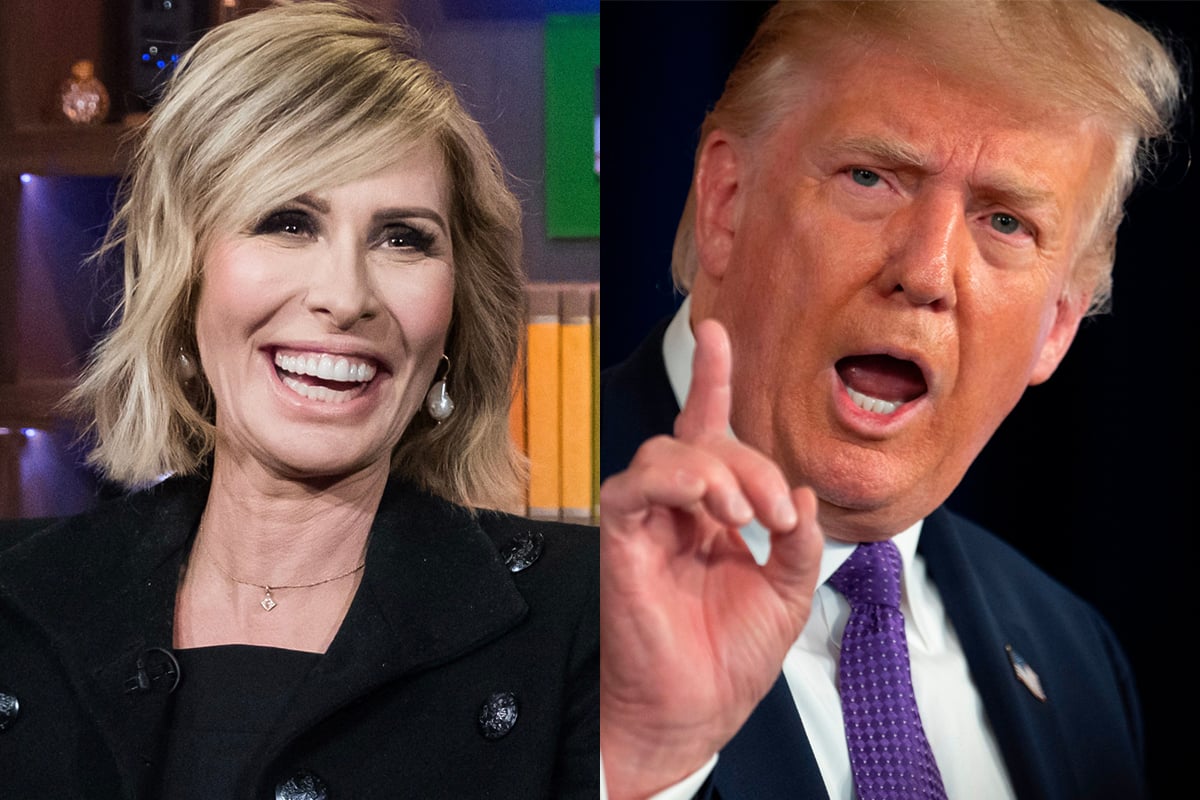 Why is Carole Radziwill comparing Donald Trump to a Housewife?
Radziwill made it no secret that she did not want Trump taking over President Obama in 2016. The best-selling author even called out her co-stars like Ramona Singer for being Republican and most likely voting for Trump. For the night of the election, Bravo cameras filmed the moment she found out Clinton was projected to lose the race and Trump would be president.
As four years have gone by, Radziwill's feelings toward Trump have not changed one bit. She has been created a metaphor about how he's seen his time in office comparing it to the Housewives franchise.
"In 2016, Trump was like a first season Housewife, people thought he was 'a breathe of fresh air.' He was 'real' [and] he 'tells it like it is.' Lol," she tweeted. "Now that he's throwing his proverbial leg, let's hope he doesn't get a second season."
Radziwill also made a reference to former RHONY star Aviva Drescher who infamously took off her prosthetic leg and threw it across the room. Who would've thought that Trump followed a similar journey as the stars of the Housewives franchises?
Carole Radziwill goes after Megyn Kelly
What fans loved about Radziwill is how stern she was with her opinions. Although she was mostly quiet throughout her run on RHONY, when she had something to say, her co-stars knew it was serious. Since leaving Housewives, her personality has not shifted and she recently took Megyn Kelly to task for "demonizing black men."
Radziwill was responding to an article Kelly shared on Twitter that suggested cops had a knife which prompted them to shoot Jacob Blake. The journalist did not let this comment slide and reminded everyone that Kelly defended the use of blackface.
"This just in from a woman who was fired for defending Luann de Lesseps wearing BLACKFACE to a RHONY party," Radziwill tweeted. "Word is the knife was planted in the car by the cops. Sit down Megyn Kelly."
Radziwill was referencing the season 10 episode where De Lesseps dressed up as Diana Ross for Halloween. For her costume, her face was darkened with bronzer and Radziwill had called her out for donning blackface. Kelly discussed this incident on her NBC talk show and defended the idea. Her comments caused a severe backlash and the peacock network ended her show.
When a fan replied to Kelly asking her what her "point" was, Radziwill added, "She has no point except demonizing Black men and supporting white nationalists."
Although Radziwill is not on RHONY anymore, the ladies are still thriving with season 12 wrapping up on-air. The Real Housewives of New York City airs on Thursday nights at 9 p.m. ET on Bravo.