'RHONY': Carole Radziwill Reacts To Being Called 'Shady' for Dorinda Medley Tweet
Carole Radziwill left The Real Housewives of New York City after season 10. One of her closest friends on the show was Dorinda Medley who recently announced she was leaving the franchise. After confirming she was exiting the Bravo reality series, Radziwill tweeted about the news. However, many perceived the message as "shady" and called her out on it. Now, the former ABC News correspondent is reacting to the backlash.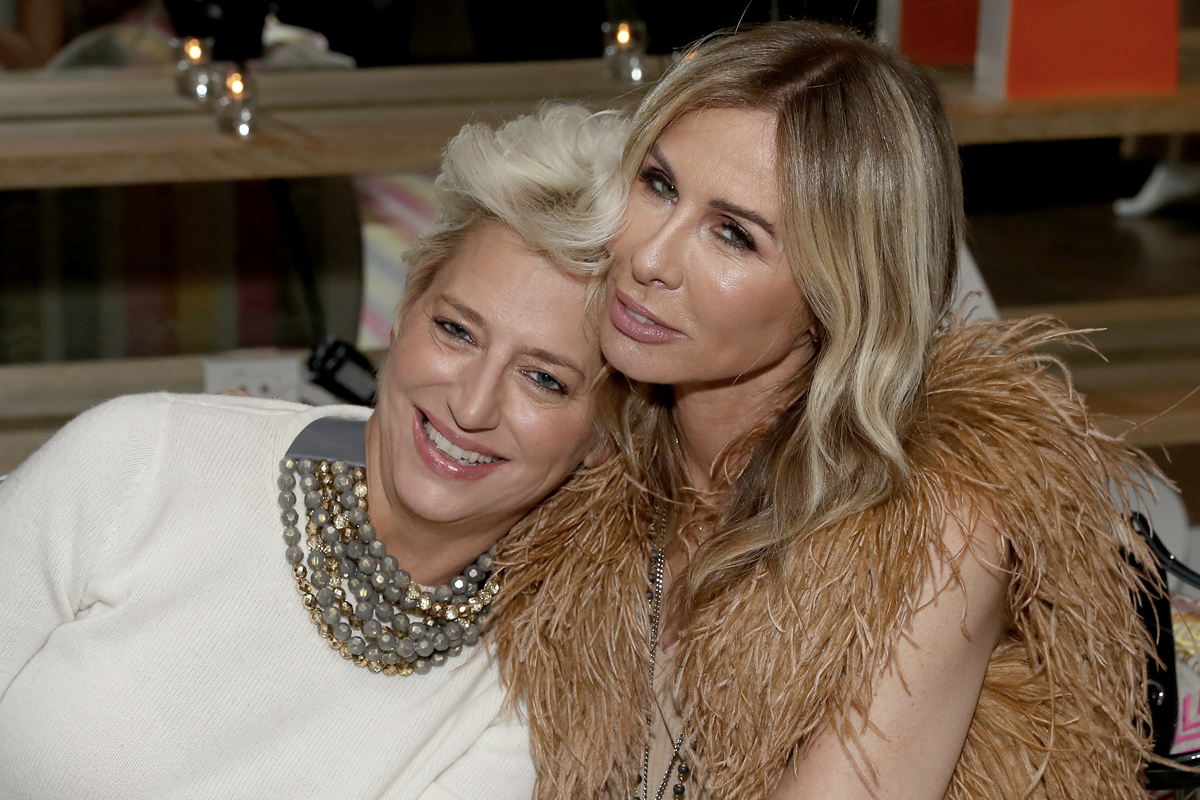 Why is Dorinda Medley leaving 'RHONY?'
Medley dropped a bombshell to RHONY fans when she announced she was departing the reality show after six seasons. The television personality had a rough season on-screen but only had good things to say about her time on the series.
"What a journey this has been. I have laughed and cried and tried to Make it Nice…," she wrote on Instagram. "But all things must come to an end. This was a great outlet for me to heal when my late husband Richard passed away."
The housewife recognized that being on RHONY helped her meet people and learn about herself along the way.
"I have met so many interesting people and learned so much about myself, about life, and about women along the way," Medley continued. "Thank you to Bravo and NBC for the incredible ride and to my castmates for constant stimulation and entertainment. I wish you all health, happiness, and success."
Carole Radziwill tweets shady comment?
As fans were processing the news, the outpour of support for Medley quickly poured in. Die-hard followers of The Real Housewives quickly scoured social media to get reactions from the Bravoverse. One that particularly caught people's eye was a message from Radziwill.
The best-selling author tweeted out a message dedicated to Medley as she valued how genuine she was on the show.
"Dorinda was only 'real' HW," Radziwill tweeted. "So no more truth telling too. Trust me that's a main reason cast is let go. Telling the truth & exposing fake cast members & their storylines & how its all manipulated by production. I will never tire of saying I told you so about Trump, and this."
Radziwill's tweet was deemed "shady" as she exposed production along the way. However, hours later she dedicated Medley another tweet that was more fitting.
"And so it goes… #RHONY fans will miss her quips, her humor, her in your face bulls**t detector & her intelligence," she wrote. "But what they will come to miss the most is her honesty and realness in a sea of mendacity. Onward, my love."
When Radziwill saw an article that was posted about her calling her out on the "shade," she tweeted once again.
"I shade?" she asked. "Of course I do. I didn't know what shade was until I was on #RHONY. The [Real Housewives] franchise is built on shade. So I learned at the feet of the masters. Women being catty, petty and yes, shady. And ya'll love it! It's what you call the guilty pleasure. So you're welcome."
Bethenny Frankel also reacts
Not all messages to Medley were shady though. Bethenny Frankel, who left RHONY ahead of season 12, also dedicated a sweet message to her former co-star.
"Every woman in this world wears a little sparkle, some in their dress, and some in their eyes," the Skinnygirl founder posted on Instagram.
"Use each moment to make another's eyes sparkle and to warm a heart. Don't let anyone or anything dull your sparkle. Don't let the insecurities of others dull your sparkle. You will be missed…let the next chapter begin."
There's no word on casting for the next season of RHONY or when Bravo will begin production.
The Real Housewives of New York City continues to air Thursday nights at 9 p.m. ET on Bravo.