'RHONY': Carole Radziwill Shares Why Dorinda Medley Was 'Let Go'
Carole Radziwill from The Real Housewives of New York City shared her insight into why Dorinda Medley left the show, hinting that Medley was fired and did not quit.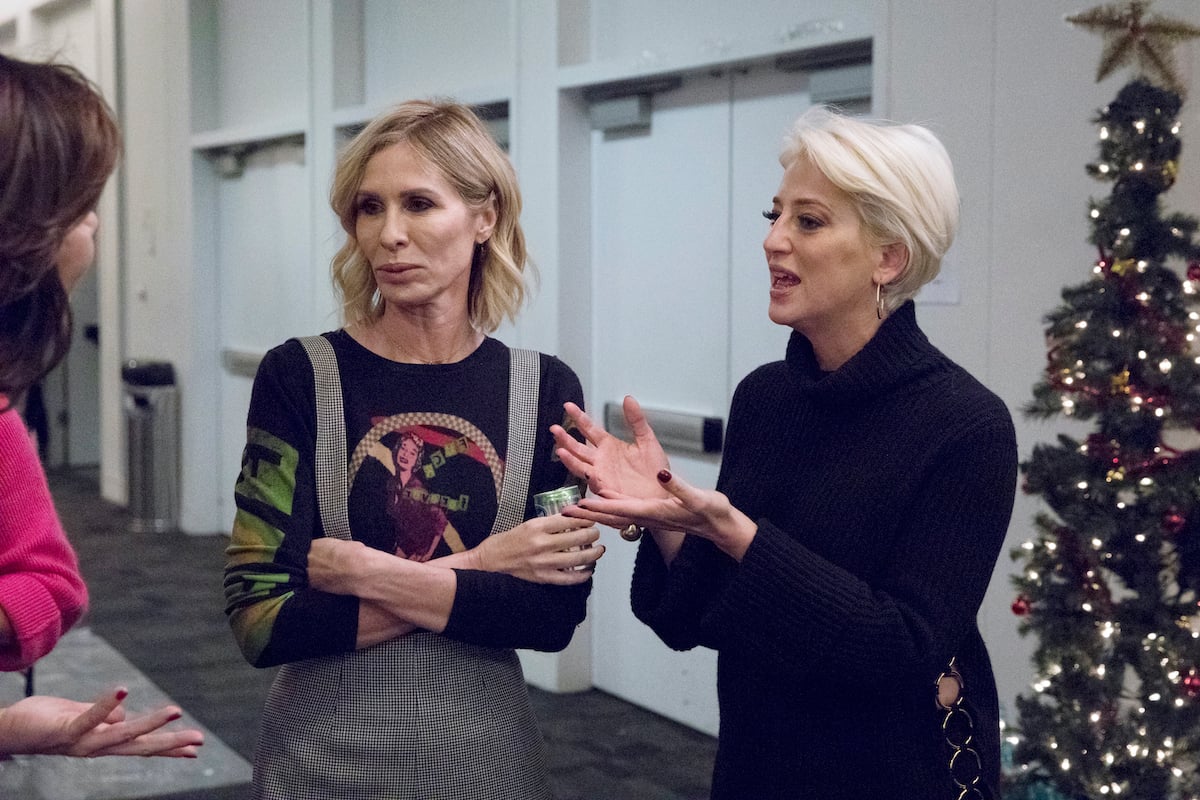 "Dorinda was only 'real' HW. So no more truth telling too," Radziwill tweeted upon learning Medley had left the franchise. "Trust me that's a main reason cast is let go. Telling the truth & exposing fake cast members & their storylines & how its all manipulated by production. I will never tire of saying I told you so about Trump, and this."
Medley and Radziwill bonded on the show during a trip to England. Radziwill traveled to retrieve her late husband's ashes and Medley joined her as she too is a widow. They were also devastated when Hillary Clinton lost the 2016 presidential election and shared a moment during an election night gathering.
Andy Cohen shared why cast members don't return
Executive producer Andy Cohen discussed why Housewives may end up being replaced. "If they become a turn-off to viewers, for whatever reason — they appear too fake, they're not interesting, they're not entertaining," then they're no longer fit for our consumption (or their contract), he told Paper Magazine. "When people cross the line and it becomes unreal, that's when they are out." 
"I very much believe in boundaries," he continued. "And sometimes I keep boundaries up with people who have no boundaries. These are people who invite cameras into their homes."
RELATED: 'Real Housewives of New York' Cast on the Chopping Block! Bravo 'Is Planning to Shake Things Up' for Season 13
Related post url: 
Cohen added that he has personal and business relationship with the cast. "I'm a boss, I'm a friend… I'm an adversary, I'm a button pusher," he said. "I've become legitimately friends with many of them. I care about them. So it's nuanced. And sometimes it's great and sometimes it's not great. It's an emotional relationship."
Medley dealt with the 'anger' storyline this year
The majority of Medley's storyline revolved around anger issues this season. Medley told Celeb that Ramona Singer promoted that she was angry.
"Even to this day, she still is kind of trying to promote this thing that I'm angry," Medley said. "I'm this, I'm that- I think… from my perspective, she got a storyline and she kind of went with it."
"Even when she came to the Berkshires, I was happy," she continued. "She kind of tries to do the happy thing with me, but behind the scenes in the interviews- in the light of the day she's trying to- I'm fully willing- I invited her, I welcome her. But her interviews are still- before the Berkshires she's [saying I'm] so angry. It's almost like a promo piece. It's very sort of like of our moment in time- if you say it enough, it becomes true."
RELATED: 'RHONY': Dorinda Medley Says Ramona Singer Is 'Trying to Promote This Thing That I'm Angry'
Related post url: 
Medley thinks Singer did a smear campaign on her. "Ramona does well with smear campaigns," she said. "'Let me smear you so that becomes the focus. Not about what we need to talk to, but something degrading, defamatory, and hurtful so that we start from that place. The truth of the matter is she was wrong."