'RHONY' Alum Carole Radziwill Shades Megyn Kelly, Reminds Fans She Was Fired for Defending Blackface
Carole Radziwill of 'RHONY' fame is exposing Megyn Kelly for vilifying Jacob Blake and trying to minimize the systemic racism that exists in the country.
Carole Radziwill from The Real Housewives of New York City is a best-selling author and journalist. The former Bravo star left the reality show after season 10 and it's precisely that season that she recently recalled in a tweet. Radziwill slammed Megyn Kelly after the latter tweeted about Jacob Blake. The writer then reminded her fans that she was fired from her NBC talk show for defending Luann de Lesseps, her former co-star.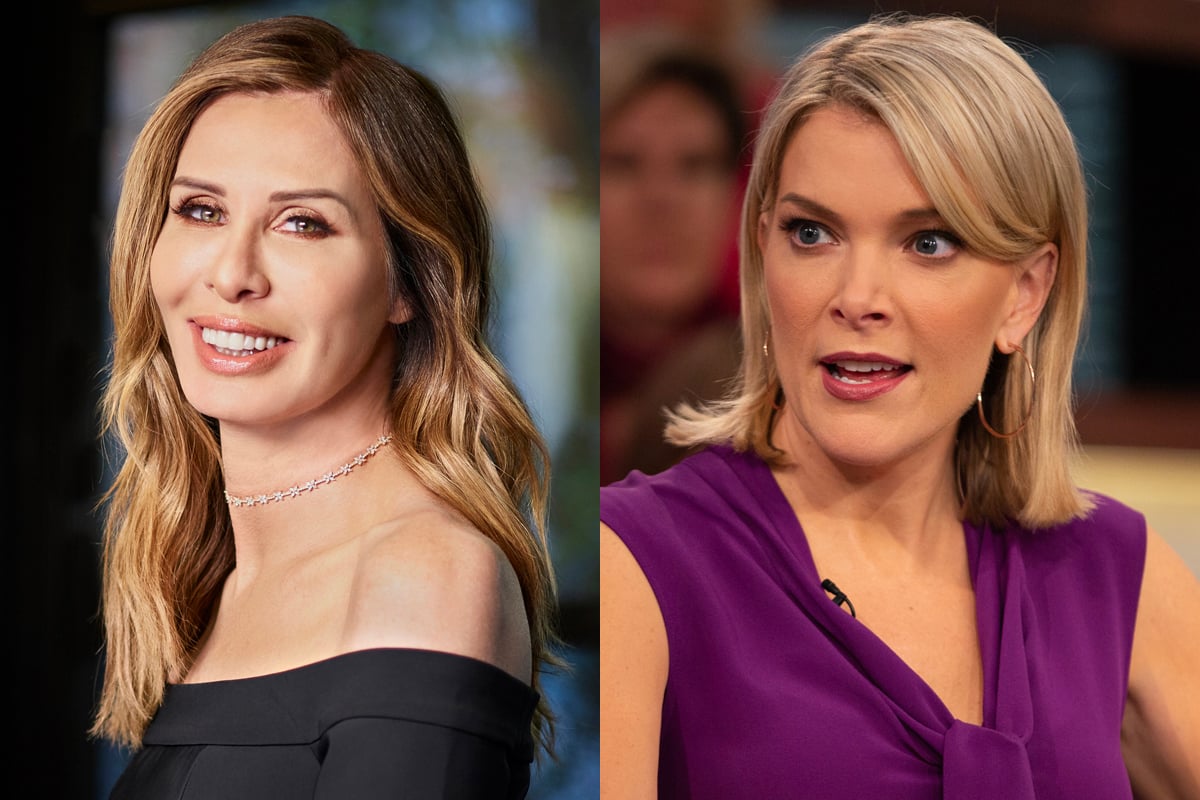 What did Cardole Radziwill say about Megyn Kelly?
It all started when Kelly tweeted a news story from Daily Mail that claimed "Jacob Blake was armed with a KNIFE when copes shot him," according to the Wisconsin Attorney General. As you may know, Blake is a Black man that was shot in the back seven times by Wisconsin police when he allegedly reached for his knife.
Radziwill saw Kelly's tweet and was not about to let her slide. She made a point to remind everyone how she lost her job by defending blackface.
"This just in from a woman who was fired for defending Luann de Lesseps wearing BLACKFACE to a RHONY party," Radziwill tweeted. "Word is the knife was planted in the car by the cops. Sit down Megyn Kelly."
Radziwill was ticked off, like the rest of the country, with journalists pushing an agenda that tries to demonize the victim.
"Can Megyn Kelly get fired again or is that double jeopardy?" Radziwill asked in another tweet.
Kelly went on to tweet a quote by Ben Shapiro that states the media is setting a racist narrative and no amount of evidence will matter, trying to vilify Blake.
"Evidence? Shot 7 times in the back with babies in the car. You only need eyes to see it was unjustified and racist," the journalist fired back at Kelly. "This is what gaslighting is. Don't make me have to post the hundreds of videos of white men with guns and knives threatening police."
Carole Radziwill posts Luann de Lesseps's video
Kelly tweeted once again taking a quote out of an opinion piece saying the incident involving Blake was not system racism it was an "example of resisting arrest."
"Resisting arrest isn't a death sentence in this country," Radziwill said. "Your RHONY hero Luann de Lesseps resisted arrested and she isn't dead. Rayshard Brooks wasn't even as drunk as De Lesseps. Don't make me post that video. What the f**k is wrong with you?"
Radziwill proceeded to link to the video where her former RHONY co-star was seen getting arrested and taking off her handcuffs.
"If you're confused: This is what resisting arrest looks like," she added. "[De Lesseps] was arrested for assaulting a cop. She threatened to kill him. None of the men you mention laid a hand on a cop. They're all dead. She is still on TV."
"[Kelly] has no point except demonizing Black men and supporting white nationalists," Radziwill continued.
Did Megyn Kelly really get fired for supporting Luann de Lesseps?
During RHONY Season 10, the ladies go to a Halloween party where Radziwill went as Amelia Earhart. At the same event, De Lesseps arrived wearing a big afro wig and her complexion darkened. The Countess said she was there as Diana Ross. At the time, Radziwill was the only one to call her out for blackface.
When the topic was raised on Kelly's NBC show she defended the Halloween costume saying it was "OK" to do blackface when she was a kid "as long as you were dressing like a character."
The comment drew backlash that by the next day she apologized for her remarks.
"I want to begin with two words: I'm sorry," she said back in October 2018. "I defended the idea [of blackface], saying that as long it was respectful and part of a Halloween costume, that it seemed OK. Well, I was wrong, and I am sorry."
Kelly's show was put on hold and NBC distanced itself from her, which Radziwill remembered.
"Imagine getting fired from your $50 million dollar network gig for defending a Bravo Real Housewives prerogative to wear black face," she wrote.
In the aftermath of all the controversy, De Lesseps said she didn't do blackface.
"I had bronzer on that I wear normally like the rest of my skin," she said on Watch What Happens Live. "I'm tan, like right now. So I didn't add anything to or would ever, ever dream of doing a blackface. Ever."