'RHONY' Comeback? Harry Dubin's Love Interest Rachel Uchitel Could Send 'Shockwaves' Through the Series, Insider Reveals (Exclusive)
Harry Dubin was spotted on the town with Rachel Uchitel and friend David Yontef. Yontef, who is a friend of 'RHONY' dished that adding Uchitel to the cast could add that spice it needs because of her link to Dubin. But also his link to many of the original cast members.
Don't count out The Real Housewives of New York City just yet, insider source and podcast host David Yontef dished. Yontef was recently seen out on the town with RHONY sidepiece Harry Dubin and his rumored love interest Rachel Uchitel. Yontef exclusively told Showbiz Cheat Sheet that while he can't comment on their relationship, he does think adding Uchitel to the cast could heat up the series in a very big way.
Are they dating?
Yontef, who is friends with Dubin and many of the Housewives said adding Uchitel could be the shake-up the series needs. "No comment, that's Harry and Rachel's story to tell," he told Showbiz Cheat Sheet about Dubin and Uchitel's rumored romance. But added, "I can say this. Rachel has been contacted several times for RHONY. Not only would she make a great RHONY [cast member] for all the obvious reasons, her ties to Harry would be an epic story arc for the fans of the show."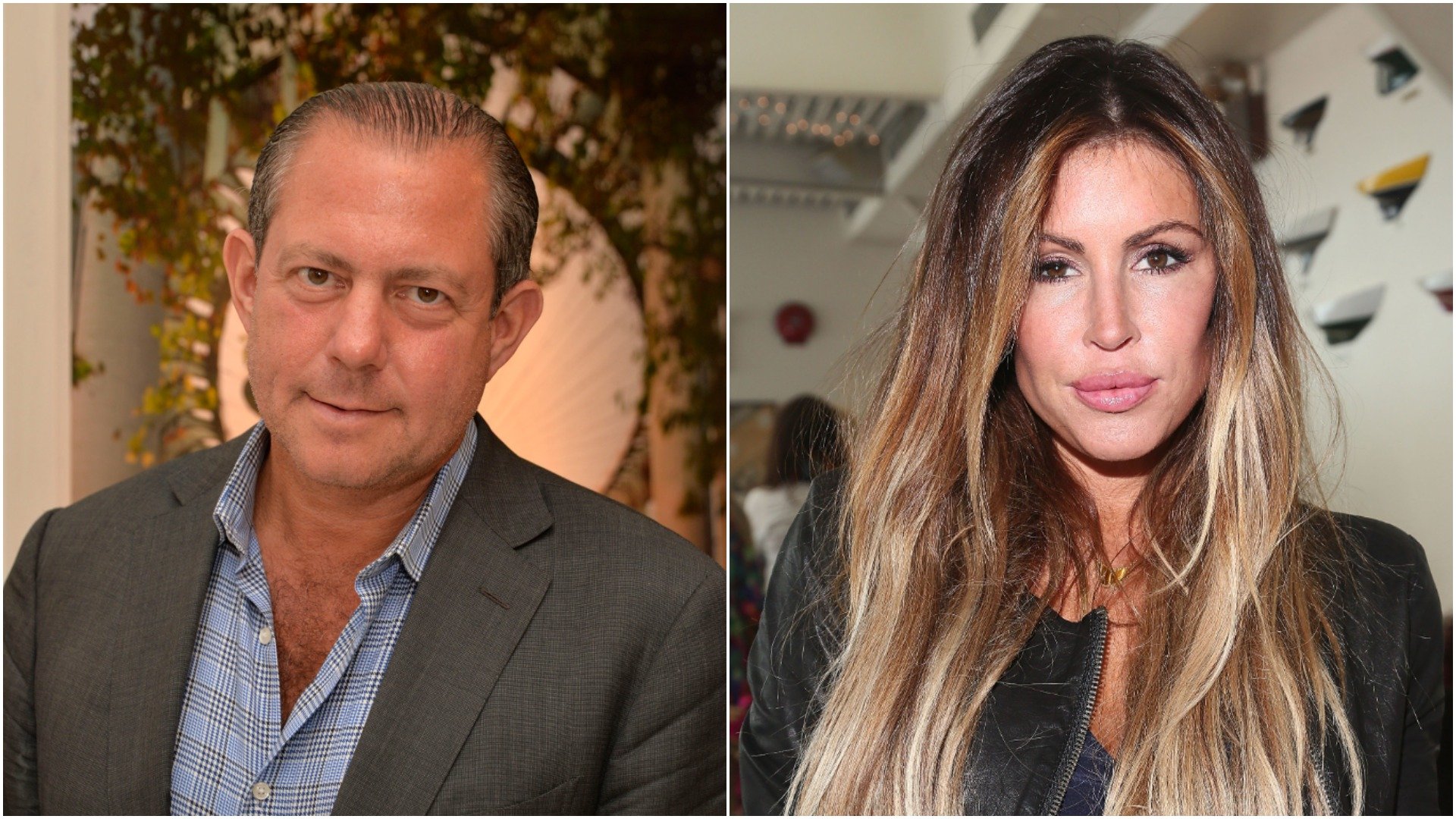 Uchitel was also famously linked to professional golfer Tiger Woods. She was recently teased as a potential RHONY cast member when she was on Yontef's podcast, Behind the Velvet Rope with David Yontef. Yontef added that he thinks Uchitel has the right brand that would align with the series. "She has the looks, lifestyle, [and] a recognizable name to add cache to the franchise," Yontef said.
Rachel Uchitel could add that needed spice to 'RHONY,' insider says
Beyond her brand, Uchitel could potentially bring a significant amount of drama to the series. "I mean Harry has been with Luann [de Lesseps] and Sonja [Morgan] as he detailed on my podcast. He's kissed Ramona [Singer]. Can you imagine what the ladies would say if Rachel entered the scene with Harry? Does it even matter what the status of their relationship is? They know each other and it's their story to tell but how epic would that be? It would definitely cause shockwaves." Yontef posted a few photos with Uchitel and Dubin from his night on the town. "Such a fun night," he captioned the images. "@racheluchitelnyc @harrydubin certainly gave the Upper East Side gossip mill something to talk about."
Indeed, because the cast talked about Dubin during the last season.  They even played a "pin the tail on the donkey" game. But instead, they swapped out a poster of a donkey with a large photo of Dubin. 
Who has Harry Dubin dated from the current 'RHONY' cast?
Dubin has been a RHONY topic of conversation for several seasons. He talked about his relationships with some of the women on the show, sharing that he has tremendous affection for Morgan in particular. He recounted how he pursued Morgan on Yontef's podcast. "This was before the days of cell phones, so we're talking a long time ago. I had a car phone," he said. "We had a great time. She said she was staying at the Park Hyatt hotel. There's 10 of them in Washington DC. She left, and I scoured the city looking for her hotel room. I only knew her name … Sonja."
He said about Morgan that "It never really ended with her, but it ended." And that "We've been very close since then. I have the utmost respect for her and I love her to death." Dubin also talked about de Lesseps and how they had a "nice evening" together once upon a time. "That's the way Luann is," he mused. "She goes after what she wants and she gets it. You can't really deny that."