'RHONY': Constantine Maroulis Says He Has 'Insane Chemistry' With Luann de Lesseps
American Idol alum Constantine Maroulis says he and Luann de Lesseps have "insane" chemistry and he believes de Lesseps wanted him to appear on The Real Housewives of New York City this season if it weren't for coronavirus (Covid-19). He added, "I'm attracted to girls like that."
Constantine Maroulis says he's attracted to women like Luann de Lesseps
If Maroulis didn't have a past with Ramona Singer, he believes he and de Lesseps could have gotten together. "We have insane, insane chemistry together," he said on the Behind the Velvet Rope with David Yontef podcast. Adding, "She knows that."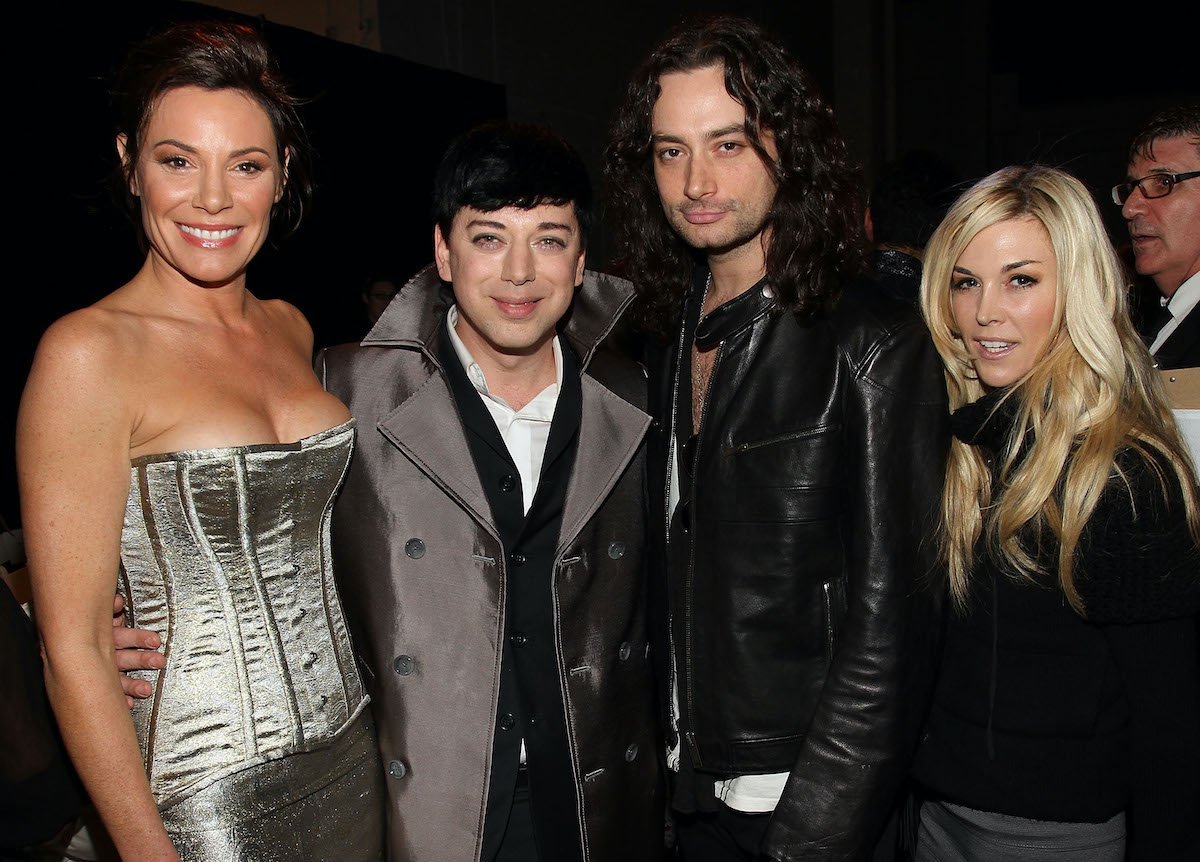 "She's wonderful," he continued. "And again, like I told you, New York is actually quite small. These are the girls you, you meet out, you know? It's not at all these events and these press events and little movies, screenings, and little openings of something. These are the girls that you meet because that's who comes out. And so that's who we are, that's who you meet. And, and it's a small circle. It's small. And you know, and frankly, I'm just, I'm attracted to someone that, like I've said before, I'm attracted to girls like that, you know?"
Constantine Maroulis loves Luann de Lesseps' cabaret show
"And I joked when I said cougar," he added. "But I mean, I don't even know what a cougar is anymore because that probably is just a girl my age now. So yeah, basically. Like what, you know, thirties, forties, fifties, who knows. So I just like a girl that is confident and has something going on, you know, with, in her life, you know, for sure."
RELATED: 'RHONY': Who Was Ramona Singer's Brother and How Did He Die?
He continued gushing about de Lesseps, saying that she's worldly and intelligent. "And we have wonderful conversations and I think she's really talented," he said. "I love her show. Her cabaret is insane. It's so well done, you know, from a producer's perspective. Yeah. I don't think she's gonna go out there and win American Idol, but she's got a well-crafted show. That's got a beginning, middle, and end. The audiences love it. The girls are there like drinking. She's got all of her sayings and all of her kind of hooks and a couple of her club songs are really hella catchy, you know? "
Luann de Lesseps wanted Constantine Maroulis on 'RHONY'?
Maroulis said Singer was supposed to use his song on the show. "We went back and forth with the publishing and … you know, I feel like they're always kind of like talking a little bit, so I'm like, sure, here use the song or whatever," he remarked.
He added that he was supposed to be on this season of RHONY too. Maroulis said his storyline was just "hanging out" with de Lesseps. "Like, we had a little, we have a little past, but we're friends," he teased.
"But maybe I could be your wingman," he continued. "She used that and maybe we can, you know, go to events together and, you know, whatever. And maybe something happens, maybe something doesn't, you know, just basically what we've done, you know, just be us, you know? Yeah. And we always had a good time for sure. And, you know, I don't drink, so I don't know."
RELATED: 'RHONY': Does Bershan Shaw Think She Went Too Far With Sonja Morgan?