'RHONY': Could Alicia Quarles Be the Next Cast Member?
Journalist Alicia Quarles is longtime friends with Bethenny Frankel but also knows many current 'RHONY' cast members.
Now that Dorinda Medley and Tinsley Mortimer have left The Real Housewives of New York City, rumors are flying about who will join the cast.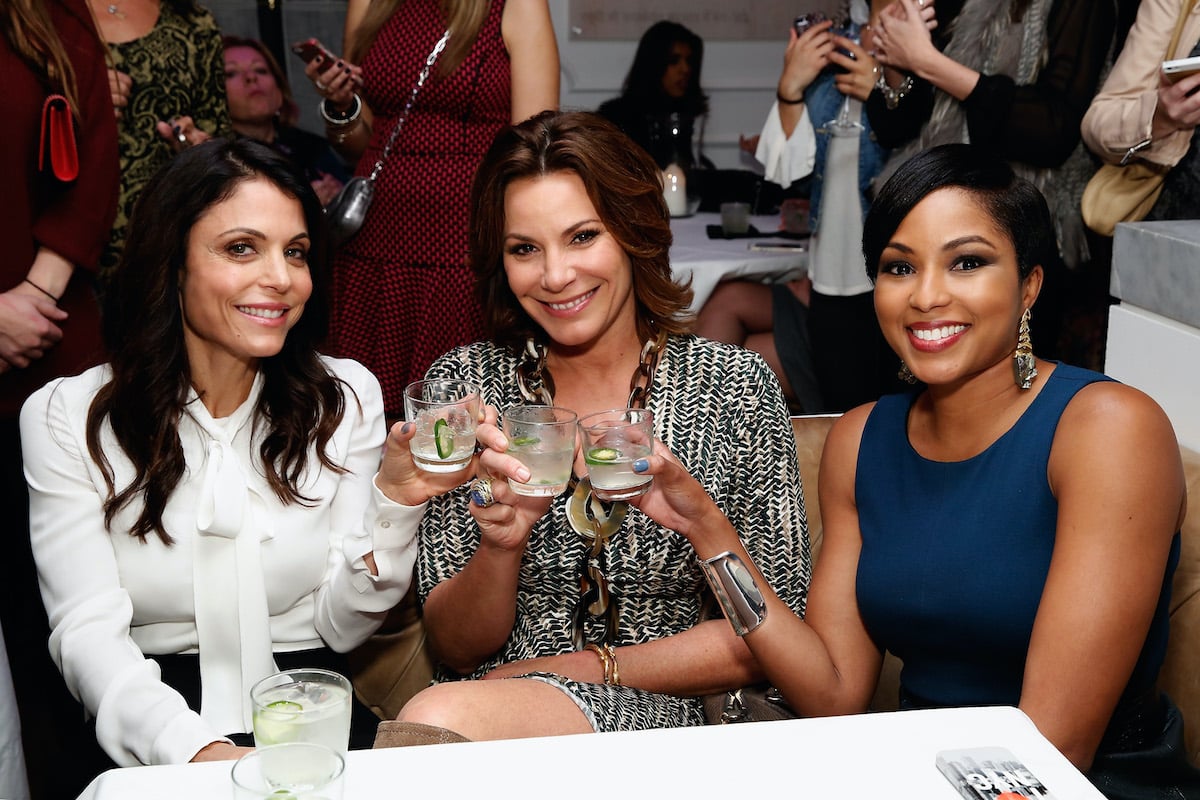 From Rachel Uchitel to journalist Alicia Quarles, fans are speculating over who is next to hold the coveted apple. Leah McSweeney recently addressed casting rumors, sharing that buzz doesn't always equate to confirmation. "I don't know her personally," McSweeney told Extra when asked about the possibility of Uchitel joining the cast. "I know that normally if it's reported that somebody is going to be on the show before it starts to film, it's probably not right."
Quarles recently addressed the rumor that she was on the shortlist for RHONY. "I can't confirm nor deny," Quarles said on the Behind the Velvet Rope with David Yontef podcast. "I can just say that I'm friends with all the women on there. They're wonderful. It's a bomb franchise. So you know, it's gonna be what it's gonna be."  
"Listen, I'm the ultimate New Yorker," she added. "So I'm just saying if it happens, it's all good."
Alicia Quarles knows many present and past cast members
Yontef pointed out that he spotted Quarles at one of Luann de Lesseps' cabaret shows where Quarles helped Sonja Morgan with her dress. "Good women help good women," Quarles remarked.
"So yeah, I've actually, I've known Bethenny [Frankel] the longest," she said. Adding, "I'm still friends with Bethany. You know, she's doing her thing. Bethenny is one of those people I will probably always be friends with. We just get each other. She's real. She's direct to the point. She's about her business. I like it." 
"I've known Luann the longest after that, probably over 10 years," Quarles continued. "We just connected. We were at a charity event in the Hamptons with my ex-husband's organization. Luann was there. I was there. We were both bored. And we just, we bonded. We've been getting into trouble ever since."
Quarles added that what you see is what you get when it comes to de Lesseps.  She also celebrated with de Lesseps when her single "Viva La Diva" was released.
"I'm also friends with Dorinda [Medley]," Quarles said. "I have a lot of love for her. So between Luann and Dorinda talking about Jovani, I was Jovani'd out."
Quarles says Dorinda Medley's exit is a loss for the franchise
"It's a big loss for this franchise," Quarles said. "You know, I know Dorinda personally so maybe I'm biased. I think she had a rough season and a rough edit, but that happens to all of us. You know, she was finally mourning Richard. She was going through a lot and that played out on camera."
"But I think for somebody that's been a cast member for so long, you have to give them grace," she continued. "So I think the viewers are going to miss her. I'm certainly going to miss her, but she's a resilient person. She's wonderful."
Quarles has talked to Medley since she left RHONY. "She's doing really well," she said. "The thing about Dorinda is she's not going to sit there and cry over spilled milk. She's a strong woman and she's at her house in the Berkshires, honey and she's living."