'RHONY': Craving Holiday Brunch? Try Luann de Lesseps' Special Eggs a La Francaise
Luann de Lesseps from 'RHONY' has the ideal brunch recipe for her infamous 'eggs a la Francaise.'
Brunch can still be fun, especially if you are whipping up "Eggs a la Francaise" made famous by Luann de Lesseps from The Real Housewives of New York City.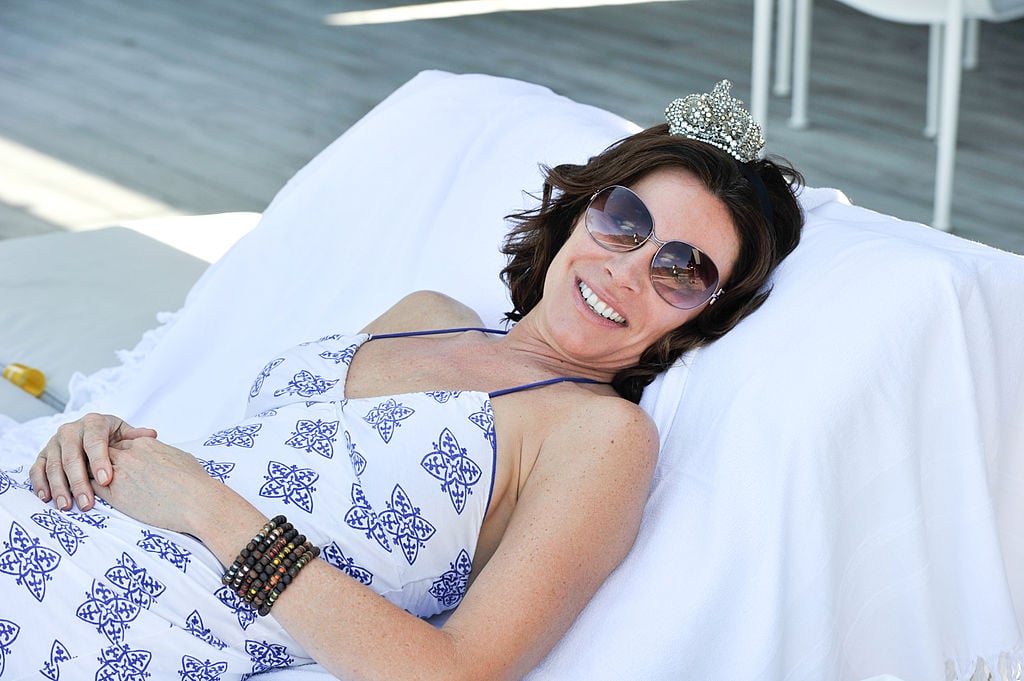 During an infamous girls' trip, de Lesseps hilariously interrupted a dramatic moment to serve up her egg dish on the beach. And she made sure the ladies knew they were having "Eggs a la Francaise." Most recipes for this delicious dish include heavy cream, but de Lesseps' has her own "secret" ingredient—water!
She chatted about the moment and the dish with Glamour in 2015. She insisted that eating eggs after a night of boozing can be a great hangover cure. "Eggs are good for hangovers," she tweeted in 2015. Glamour shared that eggs contain "amino acid cysteine," which may lower the impact of alcohol. However, de Lesseps' dish isn't just for hangovers. It's ideal for Easter morning or brunch any day of the week. She recently shared a video tutorial she and her daughter Victoria shot in her kitchen.
She adds a splash of water
Instead of heavy cream, de Lesseps likes to add a splash of water to her scrambled eggs. She agrees it's a little unconventional, but it works. "Reminding you all, you've gotta whip up those eggs really good, add a splash of water," she turns on the faucet and adds that dash of water. "That makes it frothy. People say, water, what?" She continues to whip the eggs in her bowl.
She continues to scramble several eggs in a bowl and allows a saucepan coated in butter to heat. She says using a saucepan is key to making sure the eggs are fluffy and light. De Lesseps removes the pan from the stove and turns it, allowing the butter to fully coat the bottom.
"And you want to cook it very slowly," she advises. "The key is stirring it very slowly and constantly on low." She jokes about how cooking shows have the finished product, but she's in her kitchen so viewers are going to have to wait.
Stir until fluffy
She comments that some people like their dish cooked to varying degrees. But she prefers her's comparable to the consistency of mashed potatoes. When the eggs are finished she likes to top them with tomato sauce or even a little truffle oil for taste. She also uses a wooden spoon to stir the eggs in the saucepan too.
Also, don't forget to sprinkle some parmesan on top too. When she shows the finished product, de Lesseps adds a drizzle of truffle oil and dinner is served. She also shared her approach with Glamour and basically recounted what she showed fans in her video.
"You beat a couple of eggs, add a little bit—a tiny bit—of warm water, and you fluff them with a fork," she said. "You're gonna put a little bit of butter on the bottom of your saucepan—not a frying pan, OK? Not a frying pan. [Then] you're slowly stirring it the entire time. You never ever take your wooden spoon—don't forget, wooden spoon!—[out of the pan]. I like my eggs soft, so eggs à la Française are usually done soft. Sometimes I'll add a little tomato sauce and Parmigiano cheese in there, which is delicious. So you just stir it very slowly until it's the consistency you want."