'RHONY': Did Leah McSweeney Make Less Money Than Other First Season Cast Members?
Leah McSweeney from The Real Housewives of New York City is reportedly in a contract dispute over salary for her second season of the show.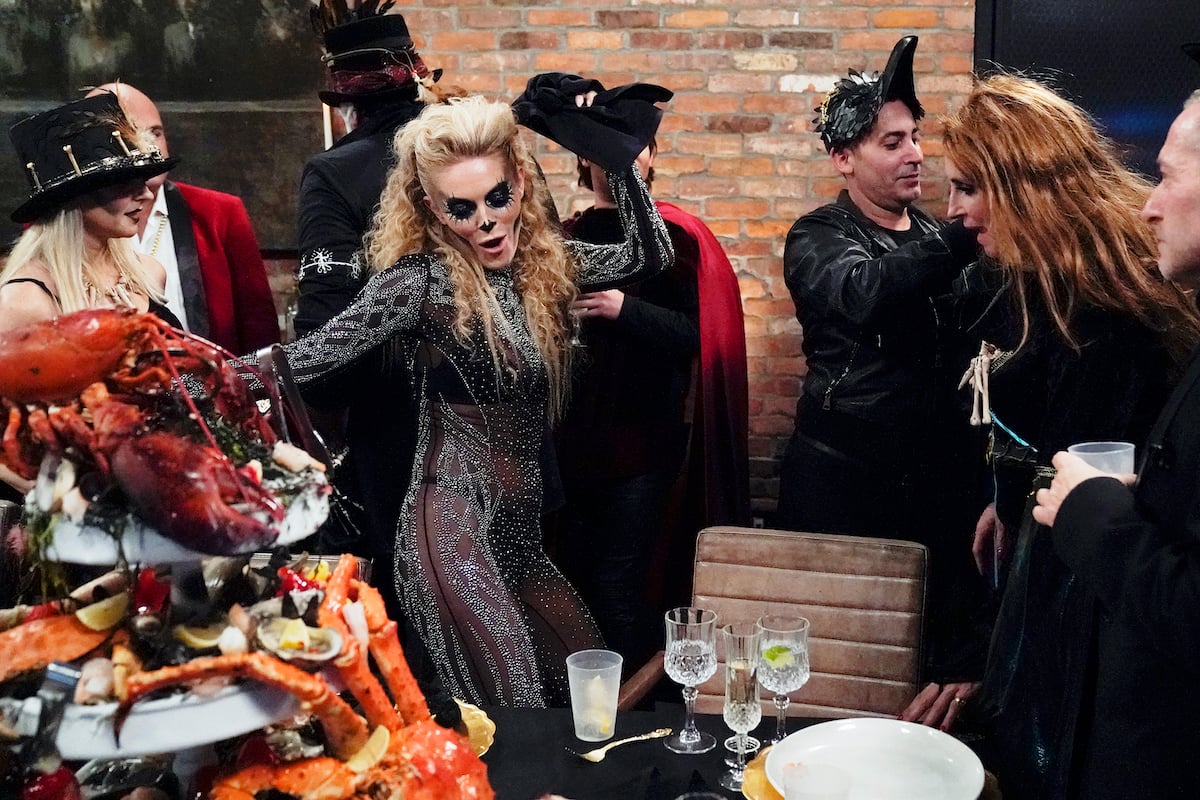 McSweeney allegedly made about $3,000 per episode, which shakes out to approximately $60,000 for the season. McSweeney surreptitiously removed her RHONY insignia on her Instagram bio when the reunion aired, worrying some fans that she was leaving the show.
However, sources report the entire dispute comes down to money, which is why second season cast member Denise Richards from The Real Housewives of Beverly Hills reportedly left the show. Viewers believed Richards quit the show because of excessive bullying from other cast members. However, a source told Page Six her departure was solely based on salary demands not being met.
Leah McSweeney made the same salary as other new cast members
McSweeney's salary appears to be on par with what newbies are recently being paid. In fact, Vicki Gunvalson from The Real Housewives of Orange County, who started with the series, wasn't paid anything for her first season of the show. "I got zero!" Gunvalson said on her Whoop It Up with Vicki podcast. "I got zero, zero. So you have to pay your dues."
Housewives friend and podcaster, David Yontef was also on Gunvalson's podcast and said he heard Tamra Judge from RHOC only made $7,000 for her first season. Bethenny Frankel from RHONY also only made $7,000 for her first season and she was an original cast member.
Yontef added it is common knowledge that most first-year cast members make about $60,000 for the season.
The salary was confirmed through RHOC's Gina Kirschenheiter's court documents during her divorce. Kirschenheiter reportedly made "$63,000 by production and $5,450 by NBCUniversal" for her first season, according to People.  
Denise Richards made significantly more money
McSweeney quickly became a fan favorite this season and is maybe trying to leverage her position for more money. She likely knows that other cast members, like Richards, who is an actor, was paid significantly more money during her short time on the series.
Apparently, Richards made $1 million per season of the show, according to Radar Online. The package deal amounted to $4 million and Richards was guaranteed a spot for four seasons. She only appeared on two.
Newcomer, actor Garcelle Beauvais from RHOBH may be making even less money than McSweeney, although she hasn't commented specifically on her RHOBH salary.
"It's all about being treated equally," Beauvais told the Variety After Show. "I want to be promoted the same way. I want to be compensated the same way."
"I've been in Hollywood over 20 something years, which is a feat in itself to continue working and I'm so grateful," she added. "But I do feel that so many times, my white counterparts get paid 1,000% more than I do. I know it for sure, and that really sucks. We're not valued as we should be. I just feel like it's been happening for a long time, and now I'm not putting up with it. You don't see my value you don't get to have me in your project. Simple as that,"