'RHONY': Did Luann de Lesseps Just Shade Leah McSweeney's Apartment?
Although she dropped by for a social visit, Luann de Lesseps from The Real Housewives of New York City seemingly shaded Leah McSweeney's apartment.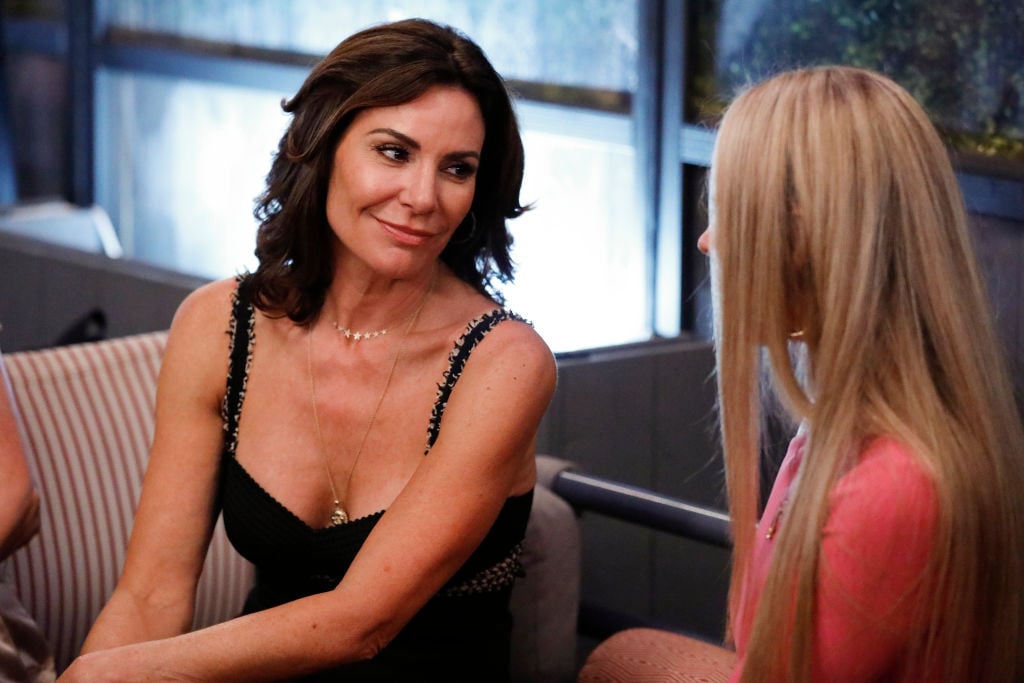 McSweeney was feeling under the weather and de Lesseps dropped by with lunch. McSweeney seemed proud to show de Lesseps her digs, but de Lesseps wasn't impressed. A producer asked de Lesseps what she thought of McSweeney's apartment. "Do you really wanna know," de Lesseps says and takes a sip of her water. Then she laughs.
She did tell McSweeney she liked the building when she first entered. She remarked on the high ceilings and the molding. But darling, she's not down with the interior of McSweeney's space.
She said it was 'really cool' (but was being all uncool)
McSweeney proudly gave de Lesseps a tour. They peer outside the window and de Lesseps says, "Really cool" in somewhat of a monotone voice. McSweeney keeps it lighthearted showing de Lesseps her "extravagant" dining room where she eats her "10-course meals."
"Oh boy," de Lesseps says in a confessional looking uncomfortable. After an overly long pause, de Lesseps laughs almost looking for the words to describe McSweeney's apartment. "Let's see …" McSweeney then shows de Lesseps the bedrooms confessing she gave her daughter the bigger bedroom in the apartment.
Even though she struggles to find the words, de Lesseps says in a confessional, "I love how humble she is." Toward the end of de Lesseps' visit, she suggests perhaps McSweeney get a bigger coffee table.
McSweeney may have picked up on de Lesseps' disappointment. "Most people who come to my apartment and are pretty impressed with it," McSweeney says in a confessional. "Unless you're in the one percent, which I'm not and there's no shame in that. Sometimes it's not about the size. It's about the vibe."
Interiors are important to de Lesseps
Viewers watched de Lesseps become a little upset when she was relegated to Ramona Singers' "lower-level" bedroom in her home this season. Unfortunately, de Lesseps typically gets the "bad" room when she travels with the women.
When Singer tried to sell it as the "lower-level" de Lesseps rolled her eyes. "Give me a break," de Lesseps says in a confessional. "A basement is a basement." 
 "What happened to how I'm going to be so happy and I'll have the nicest room in the house? What happened to that?" she later confronts Singer about the room. Singer just shrugs insisting she thought de Lesseps wanted her privacy.
Last year, de Lesseps complained endlessly about being put in Dorinda Medley's expensive taxidermy "fish room" at Blue Stone Manor. She had a meltdown especially when she learned Medley was holding the "good room" for Bethenny Frankel.
The Real Housewives of New York City is on Thursdays at 9/8c on Bravo.