'RHONY:' Did Ramona or Sonja Take the Lobsters From the Clambake?
'RHONY:' Did Ramona or Sonja Take the Lobsters From the Clambake?
Mysteries and capers seem to be a running theme with a few of the Real Housewives series this year. First, The Real Housewives of Beverly Hills encountered "puppy gate." Who spread gossip about Dorit Kemsley? Who knows?
While The Real Housewives of New York City started caper-free, a new mystery sprung from the now-infamous clambake. RHONY fans, meet "lobster gate." This new mystery surrounds the removal of several enticing (and cooked) lobsters from a dinner party into a handbag.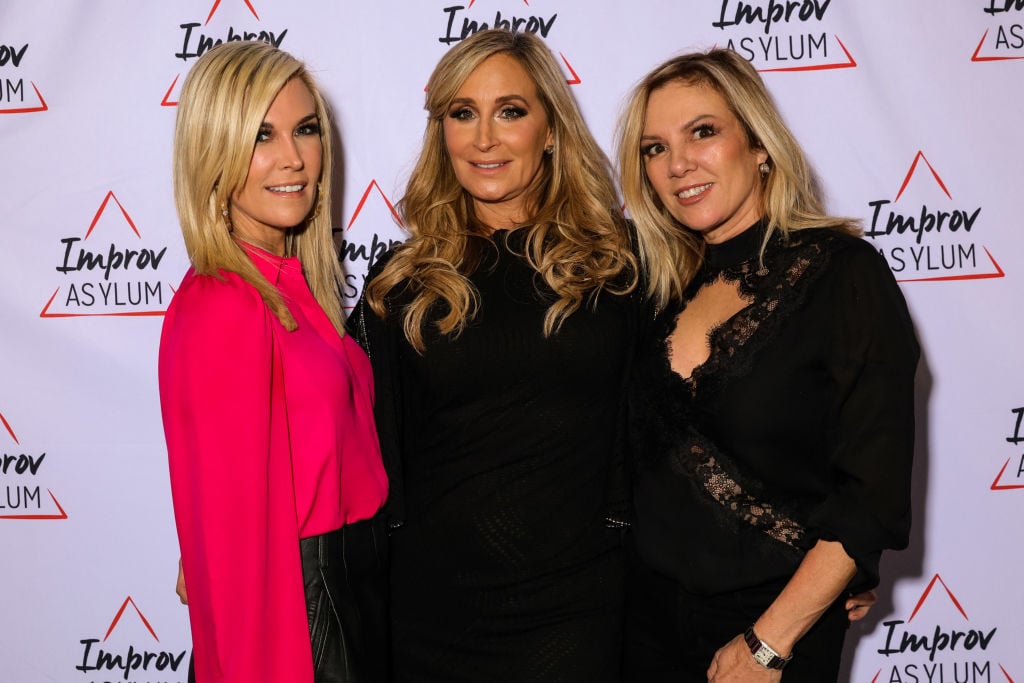 The story centers on Barbara Kavovit's clambake. Dorinda Medley doesn't attend because she isn't ready to speak to Luann de Lesseps. However, de Lesseps isn't also on the best terms with Ramona Singer. But Singer has no problem attending the clambake. But the invites and misinvites may have been the springboard for this new issue.
What's with the lobsters?
Because Medley wasn't invited, Singer and Sonja Morgan decide they will go to the party for a very short time and then return to Medley. Tinsley Mortimer is riding along but seems to be stuck doing whatever Singer and Morgan insist upon.
Singer and Morgan decide to stay at the party for only 30 minutes and then leave. The problem is that dinner is served when they are ready to leave. Out come huge steaks, enticing side dishes and (of course) buckets of huge cooked lobsters.
As the women chatter, Kavovit casually mentions to Morgan the ladies should bring Medley a plate (or a "to-go" box). When some people think of a "plate" for a friend, they probably think modestly filled and not more than one lobster.
So what happened?
During the episode, Singer is the one seen with a plate of lobster. She says to herself, "This is what we are going to take and we're good." Morgan is heard saying off camera, "Is that for Dorinda?"
Singer says the food is for "all of us." Morgan takes that as code that the group needs to take a second plate. "You get the fish and I'll get the steak," Morgan says while standing in front of a plate of huge steaks.
Meanwhile Singer is filmed taking a nicely plated platter of lobsters and putting them into her bag.
And of course there is a disagreement
"Lobster gate" has no become a question of who took the lobsters. de Lesseps wrote on Twitter, "Of course Ramona is shoveling lobsters into her shopping bag."
However, Singer latched onto that tweet and wrote, "Actually Barbara gave them and I did not want to take them but Sonja did. You never remember anything correctly." Meanwhile, followers posted a video meme of Singer putting the lobsters into her bag. Of course, Morgan says that she's not leaving the lobsters in a confessional interview.
Bethenny Frankel, who was merely observing this dance wrote on Twitter, "NO MORE STEALING LOBSTERS FROM THIS HOUSE EVERRRRRRR!!!! #clammiedearest."
However, right before the ladies leave the party Singer had a change of heart. "If you want to take the food, take the food, I'm leaving," Singer says to Morgan. Morgan says, "I'm taking the food to Dorinda!"
Check out The Cheat Sheet on Facebook!