'RHONY': Did Tinsley Mortimer Really Breach Her Contract as Dorinda Medley Claims?
Tinsley Mortimer left Real Housewives of New York halfway through season 12 after getting engaged to Scott Kluth. Tinsley left the Big Apple and moved to Chicago to start her new life with her fiancé. The decision apparently didn't sit well with Dorinda Medley, who called Tinsley out in the season finale. Now, fans are asking if Tinsley really did breach her Bravo contract like Dorinda claims.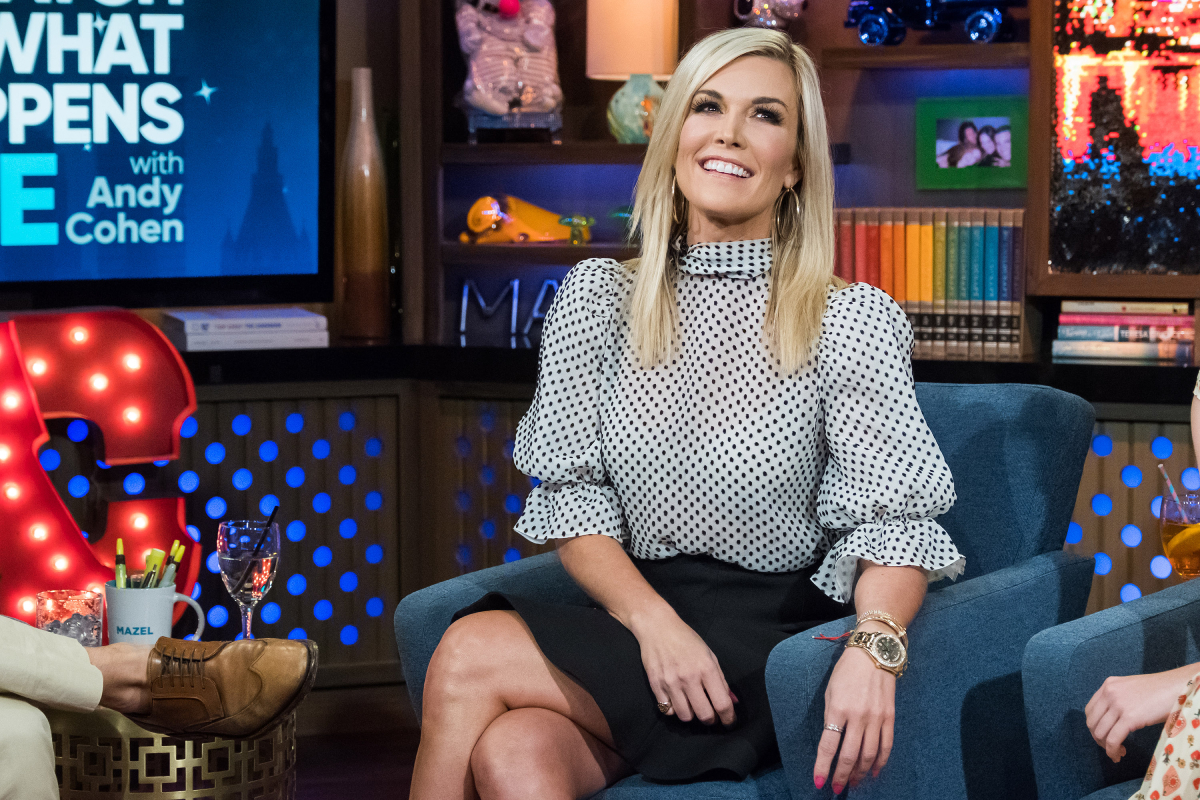 Tinsley Mortimer says she's 'very happy' in Chicago with Scott Kluth
Carole Radziwill introduced Tinsley to Scott during RHONY season 9, and they had an on-again, off-again relationship for years. As fans know, Scott finally proposed to Tinsley in Chicago in November 2019. After moving to the Windy City, Tinsley told Bravo's Daily Dish that she loves living in the midwest.
"Even when it was off and on for about three years we dated and I came to Chicago lots of times," Tinsley said. "I am a city girl and I love New York, obviously, so much. Chicago's like a smaller New York and it's great… I'm very happy here."
Tinsley says she finally has her "fairytale ending," and she is thankful to her friends and fans who have supported her. She also noted that without Real Housewives of New York, she would have never met her "prince charming." Tinsley also described being a Housewife as a "fun experience."
Leah McSweeney's former 'RHONY' co-star went all out for her 38th birthday party
Despite leaving midway through season 12, Tinsley is still close friends with Leah McSweeney. To celebrate Leah's birthday on August 27, the besties reunited in Deer Valley, Utah, before traveling to Scottsdale, Arizona.
Leah brought her daughter Kier along for the quick getaway, and Tinsley brought Scott. During the trip, Tinsley went all out and surprised Leah with balloons, confetti, and a pink Chanel bag. The two ladies also went viral when Leah posted a video on TikTok. It featured Leah and Tinsley's attempt at the viral dance to Cardi B's and Megan Thee Stallion's hit song WAP.
Leah and Tinsley became close friends when Leah replaced Bethenny Frankel at the start of season 12.
Before their trip out west, both Leah and Tinsley participated in the season 12 RHONY reunion special. Sonja Morgan told Andy Cohen on Watch What Happens Live that she can't wait for fans to see Tinsley's dress.
Did Tinsley Mortimer really breach her Bravo contract?
During the recent season finale, the ladies were enjoying the final days of 2019 at Sonja's drag queen bingo. They were having a good time and bonding, and at one point Leah started thanking Tinsley. She wanted to acknowledge Tinsley's role in introducing her to the group, but Dorinda wasn't having it.
"No, I'm not doing that s–t.," Dorinda said. "Tinsley almost ruined our show. You're going to give a toast to Tinsley, who left the show and breached her contract and left over nothing. You don't mention her name."
Fans realized that Dorinda was being over-dramatic, but still wondered if there was truth in her allegation? Unfortunately, they will have to wait for the reunion to see if Dorinda addresses Tinsley's possible breach.
Considering the fact that Dorinda and Tinsley have been feuding for a couple of years – and this is both ladies' final reunion – they will no doubt go head to head.
The three-part Real Housewives of New York reunion special begins Thursday, September 10 on Bravo.