'RHONY': Does Leah McSweeney Think Rachel Uchitel Will Be Dorinda Medley's Replacement?
Leah McSweeney from The Real Housewives of New York City doesn't believe the hype that Rachel Uchitel is joining the cast for the next season.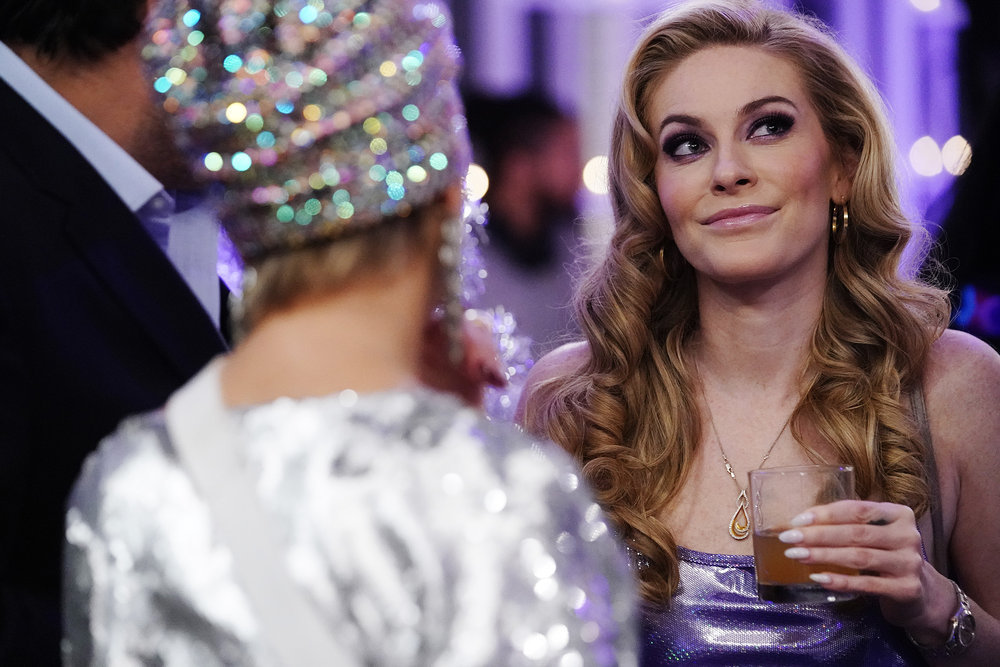 While McSweeney doesn't have any specific insider intel, she doesn't totally buy into the rumor that Uchitel will be the new cast member. "I don't know her personally," McSweeney told Extra. "I know that normally if it's reported that somebody is going to be on the show before it starts to film, it's probably not right."
A RHONY "insider" told Page Six that Uchitel, who is known for being Tiger Woods' mistress, is also linked to Harry Dubin, plus she dated Paul "PK" Kemsley from The Real Housewives of Beverly Hills.
Harry Dubin and Rachel Uchitel were recently spotted together
Dubin dated a slew of RHONY cast members and was also married to Aviva Drescher. He's been recently seen with Uchitel and shared with Page Six that he's fond of her.
"I do like her very much," he said. "We are great friends. Who knows where the future is gonna go? Is it heading in that direction? I don't know."
Uchitel told Page Six the two are just friends, which Dubin confirmed. "Everything she said is correct," he stated. "I'm not saying that there is anything happening."
Uchitel will be featured in an HBO docuseries about Tiger Woods. Uchitel will reportedly discuss her relationship with the golf star on the series. "I first met Tiger Woods, I was dating Derek Jeter, and Tiger was sleeping over at Derek's house," she told Heather McDonald on her Juicy Scoop podcast. "He was just a buddy, And we just became friendly. So that's how I originally met him in Manhattan."
Leah McSweeney shares who she'd pick for the newest cast member
McSweeney floated the idea of having her sister Sarah join the cast full-time next season. McSweeney's sister was featured a number of times this season, including an epic moment at a restaurant in Newport when McSweeny flung a ravioli at Ramona Singer. Other casts have included siblings. RHOBH cast included the Richards sisters for several seasons with both women bringing a significant amount of drama.
McSweeney also addressed Medley's departure. Medley was rumored to have been fired for being excessively angry when she was drunk.
"I think Dorinda is mean to the people she doesn't like," McSweeney told Extra. "She was never mean to me. Can she be mean? Yes." But McSweeney thinks Medley will be fine and will land on her feet. "She seemed totally fine," McSweeney continued. "She seemed OK. She's very real about it all. I think she's savvy and she's determined and she's going to turn it into a new thing for herself."
Medley plans to write a book, which was shared during the season finale. "Known for her advice (solicited or otherwise) Dorinda will make it available to all with her new book, 'Making it Nice, Making it Through.' She won't be wearing Jovani on the cover," Bravo's The Daily Dish recounts.