'RHONY': Dorinda Medley Blasts 'Queer Eye' Star Bobby Berk for Accusing Unnamed 'Housewives' Star of Theft
Dorinda Medley from The Real Housewives of New York City has been known to be a straight shooter. The reality TV star broke into the Housewives world for being opinionated and telling it like it is. That is why she had an issue with Queer Eye star Bobby Berk. The latter claimed a "housewife" stole from his shop but never named the star. His vagueness opened the door to have fans speculate as to who it was, which was not cool with Medley.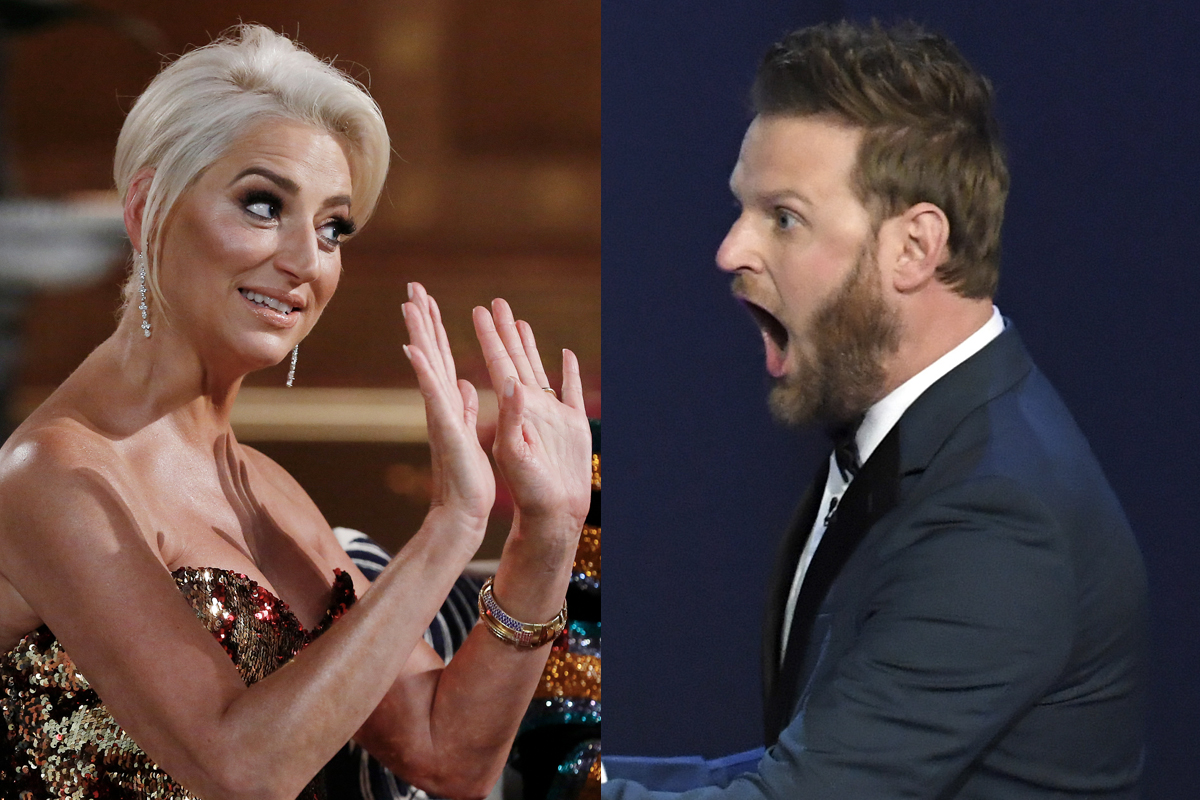 What did Bobby Berk say?
Berk made an appearance on The Jenny McCarthy Show on Thursday, June 18. During his interview, he talked about his celebrity clients and how picky he is about who he chooses to work with. He also revealed that a RHONY star stole from his shop but didn't name who.
"Celebrities can be a pain in the a** sometimes," he Berk said. "A lot of times there can be some that expect everything for free."
"I had a New York housewife come into my store years ago in New York, and [she] was like, 'Oh, I'm buying this new place.' Turns out, of course, she wasn't buying it. She didn't even own the last one she had on the show that she said she owned," Berk recalled. "She's like, 'I want you to come in and design it all. I'm gonna put you on the show.' And I wasn't on TV yet. I still kind of liked the Housewives, so I was like, 'Oh, OK, but just so you know, I'm not doing it for free. I don't need to do it for free, I don't necessarily know if the Housewives is really the exposure I want anyways, so I'll do it for you at cost.' And she's like, 'OK, OK, that works.'"
Bobby Berk claims husband bullied him
After his encounter with the unnamed Housewives personality, he said that her husband called him asking he to do his work for free.
"Then her husband calls and her husband's like, 'No, you just really need to do this for free,' and tried to bully me into doing it for free," Berk added. "Finally I was like, 'You know what? I'm not only not doing it for free, I'm not doing it anymore. I don't need this.' She came into my store the next week when I wasn't there and told my staff that I had said she could take anything out of the store that she wanted to design her house for the shoot and here was her credit card and 'If I don't bring anything back, if I like something, you can just charge the credit card.'"
Berk then said that the reality star "cleaned the store out." He only found out when he was doing inventory that some things were missing. The housewife then allegedly threatened him to take him to court.
Who was the 'RHONY' housewife?
Although Berk never mentioned the name of the RHONY star that scammed him, many are assuming it's Aviva Drescher. Back in 2014, Berk tweeted an article where he called her a "con-artist."
"Oh @AvivaDrescher, UR such a con-artist," he tweeted. "Guess I'm not the only one you F'ed over. So pathetic!"
Drescher starred on the Bravo reality series during season 5 and 6 of the show.
Why is Dorinda Medley slamming Bobby Berk?
Medley is not thrilled with how Berk made his claims by keeping the housewife's name anonymous. The current RHONY star is not here to be solving mind games.
"Here's the thing, say who it is, or don't say it all. I don't do riddles," she said on the Chanel in the City podcast. "Just say who it is, or don't say it all. Because then you're painting the picture very wide on a lot of Housewives and I think it's actually putting a negative tone on Housewives. … I don't fire sideways, I fire straight."
Medley found Berk's revelation tacky and added: "Five minutes of fame, hope you got it, hope you liked it. Let's keep it moving. Tell a story about me instead. I'll get right up there and let you know the truth."
The Real Housewives of New York City airs Thursday nights at 9 p.m. ET on Bravo.