'RHONY': Is Dorinda Medley a Bully? Ramona Singer Reacts to Fan Query
Ramona Singer and Dorinda Medley's feud heats up as the 'RHONY' stars take jabs at each other. This time it was Singer that took a subtle punch at Medley.
Ramona Singer and Dorinda Medley have been at odds on The Real Housewives of New York City. The Bravo stars seem to be poking at each other and don't miss an opportunity to drag one another. In the latest chapter of their drama, Singer seemingly implied that Medley is a "bully" and an "alcoholic." The business woman's reaction to a fan query can send this feud into overdrive if Medley catches her comment.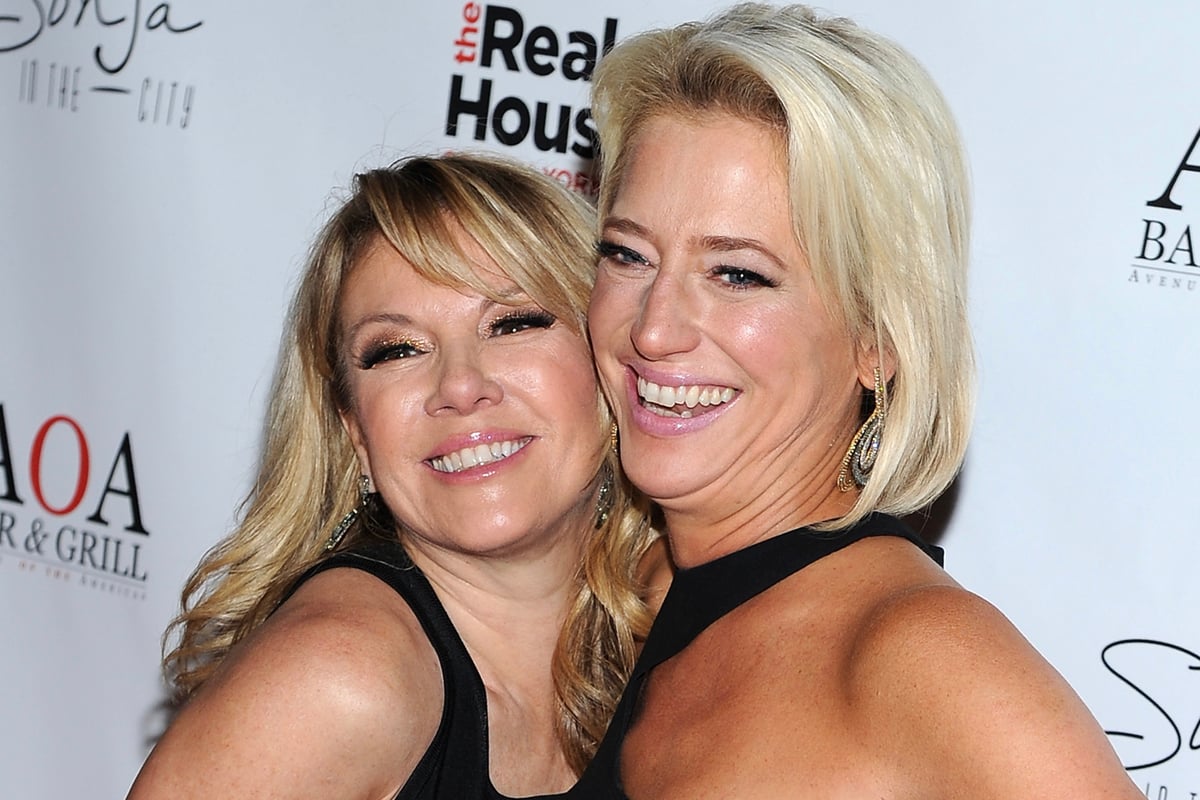 Ramona Singer's controversial replies
It's no secret to fans of RHONY that Singer and Medley are going through a rough patch. Their friendship is not what it used to be and viewers have been witness to their dwindling relationship.
After taking a brief hiatus, the show returned to Bravo and fans were eager to comment on the latest episode. Some fans noted that Medley has been a little tougher on Singer and the latter explained why she thinks so.
"I think, perhaps, she's not in a good place," Singer replied to her fan.
Medley has been seen being more aggressive in season 12 and was especially hard on Tinsley Mortimer during the first half. Now with the latter gone, Medley seems to be going after Singer. Medley's behavior has coincided with her confirming she had split from long-time boyfriend John Mahdessian.
"You OK? That Dorinda is a bully. Not to say alcoholic. [You're] not always. But tonight m'dear you were a lady," a fan replied to one of Singer's post on Instagram.
Although Singer didn't reply with words, she did acknowledge the post adding heart emojis. Fans have taken this response as an agreement to what the poster said about Medley.
Dorinda Medley calls Ramona Singer out on COVID-19
Medley is not only tough on Singer on RHONY, but she is also calling her out on social media. When the COVID-19 pandemic hit the states, Singer was vacationing in Florida where she spent quarantine until recently. With states easing up on restrictions, Singer flew back to New York and is staying at the Hamptons.
In addition, there was news that Donald Trump Jr.'s girlfriend, Kimberly Guilfoyle, had tested positive for the coronavirus. The former Fox News personality recently attended an event at the Hamptons, the same one Singer was at. Medley took the opportunity to put her co-star on blast and urged her to get tested.
"Anyone that attended Joe Farrell's packed Hamptons party last week should get tested ASAP, including Ramona Singer," Medley tweeted. "Kimberly Guilfoyle, top fund-raising official for Trump campaign, tests positive for coronavirus."
Singer also recently revealed that she had tested positive for the COVID-19 antibodies. Meaning that she had the coronavirus at some point but didn't realize it.
Many fans consider that Medley's subtext about urging Singer to get tested, was about the party she had gone to. It is well-known that Singer is a Republican and seemingly voted for Donald Trump, as Carole Radziwill pointed out in RHONY Season 10.
The Real Housewives of New York City airs Thursday nights at 9 p.m. ET on Bravo.