'RHONY': Why Was Dorinda Medley Fired? Season 12 Reunion Was Reportedly 'Final Straw'
Dorinda Medley from The Real Housewives of New York City confirmed she would be leaving the franchise after six seasons. The news shocked fans of the iconic housewife as she had been a mainstay for years thanks to her iconic catchphrases. However, according to a new report, Medley's participation at the season 12 reunion was the "final straw" and what sealed her fate.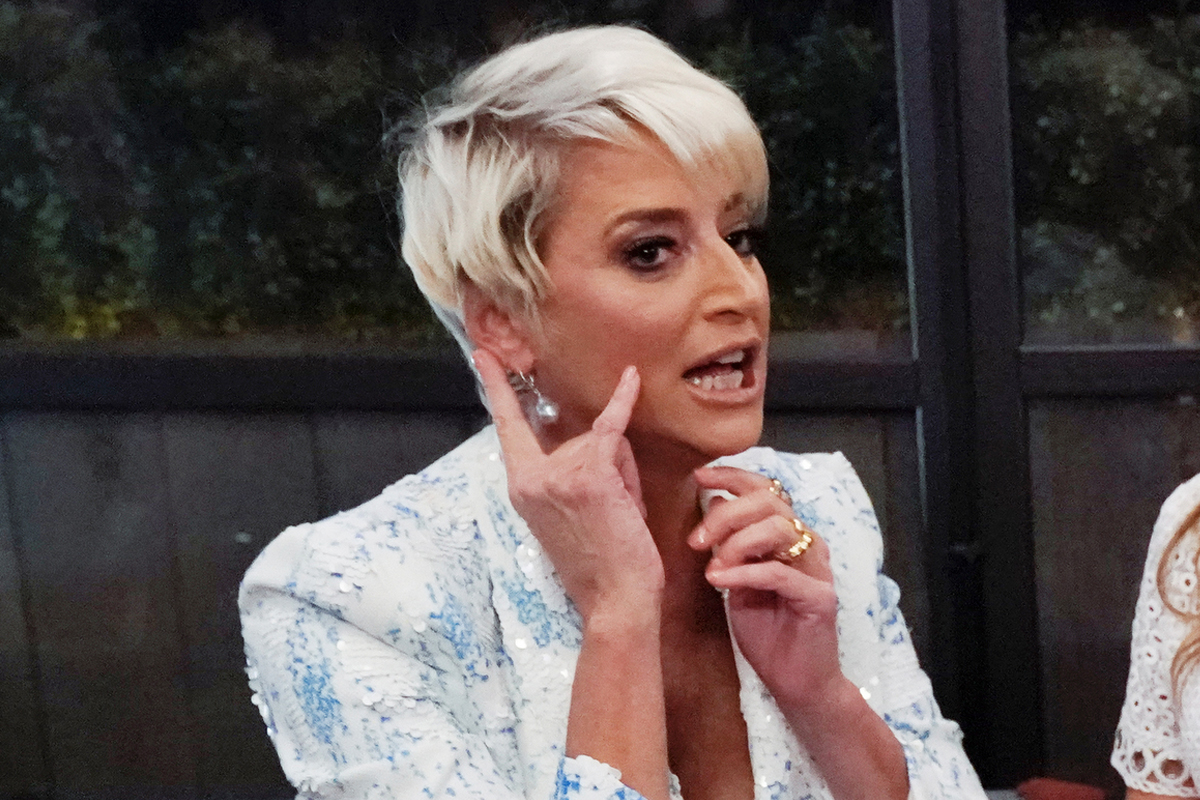 What did Dorinda Medley say about leaving 'RHONY?'
Medley joined RHONY in season 7 and quickly became a fan favorite. Her no BS personality is what made viewers root for her season after season. Throughout her time on the Bravo series, she introduced iconic phrases like, "I'll tell you how I'm doing, not well bi*ch," "Clip", "Jovani," and "make it nice."
"What a journey this has been. I have laughed and cried and tried to Make it Nice…," she posted on Instagram. "But all things must come to an end. This was a great outlet for me to heal when my late husband Richard passed away."
The reality TV star was known for having a home at the Berkshires and it became an annual weekend getaway for the girls. Some of the most viral scenes of RHONY happened within the walls of her majestic estate.
"I have met so many interesting people and learned so much about myself, about life, and about women along the way," Medley continued. "Thank you to Bravo and NBC for the incredible ride and to my cast mates for constant stimulation and entertainment. I wish you all health, happiness, and success."
Why was Dorinda Medley fired?
After Medley made news that she was departing RHONY official, there have been sources that confirm she was fired.
"The reunion was the final straw," an insider told Entertainment Tonight. "Dorinda was very aggravated all season long and it was too difficult to work with her."
Throughout season 12, some of Medley's co-stars have raised concerns about her well-being and her possible alcohol abuse. Another red flag for Medley was that she was constantly picking fights over small things. Right from the beginning of the current season, she started arguing with Tinsley Mortimer and questioning why she was so closed off with the group.
"It's obvious she needs to work on herself," the source added. "The reunion was rough and she wouldn't acknowledge her bad behavior."
In one of the recent episodes, a fan questioned Ramona Singer why Medley was being mean to her.
"I think, perhaps, she's not in a good place," Singer replied to her fan.
Dorinda Medley leaves as the show gets shaken up
Medley's departure from RHONY after six seasons coincides with rumors the cast is getting shaken up. After the Black Lives Matter movement, Bravo has taken notice in how much they have to work in diversifying their shows to better reflect America. Andy Cohen recently said that he was excited for what was happening to the show for season 13.
"We're working on next season," Cohen told Us Weekly. "I'm excited for what we have planned."
A source close to the cable network also told the previous publication that they were working on making changes.
"Bravo is planning to shake things up with The Real Housewives of New York next year," the insider revealed. "There's going to be some changes. A handful of white women doesn't necessarily represent what New York City is all about."
The Real Housewives of New York City continues to air season 12 on Thursday at 9 p.m. ET on Bravo.