'RHONY': Dorinda Medley Is 'Threatened' By Her Possible Return to the Show Claims OG Jill Zarin
Dorinda Medley is 'threatened' by the possibility of the return of Jill Zarin or at least that's what Zarin recently proclaimed. Zarin — a Real Housewives of New York OG cast member — recently returned to the popular Bravo reality series when she attended Luann de Lesseps Halloween costume party. But if fans were hoping Jill would return to the show as a full-time cast member, there could be some serious obstacles.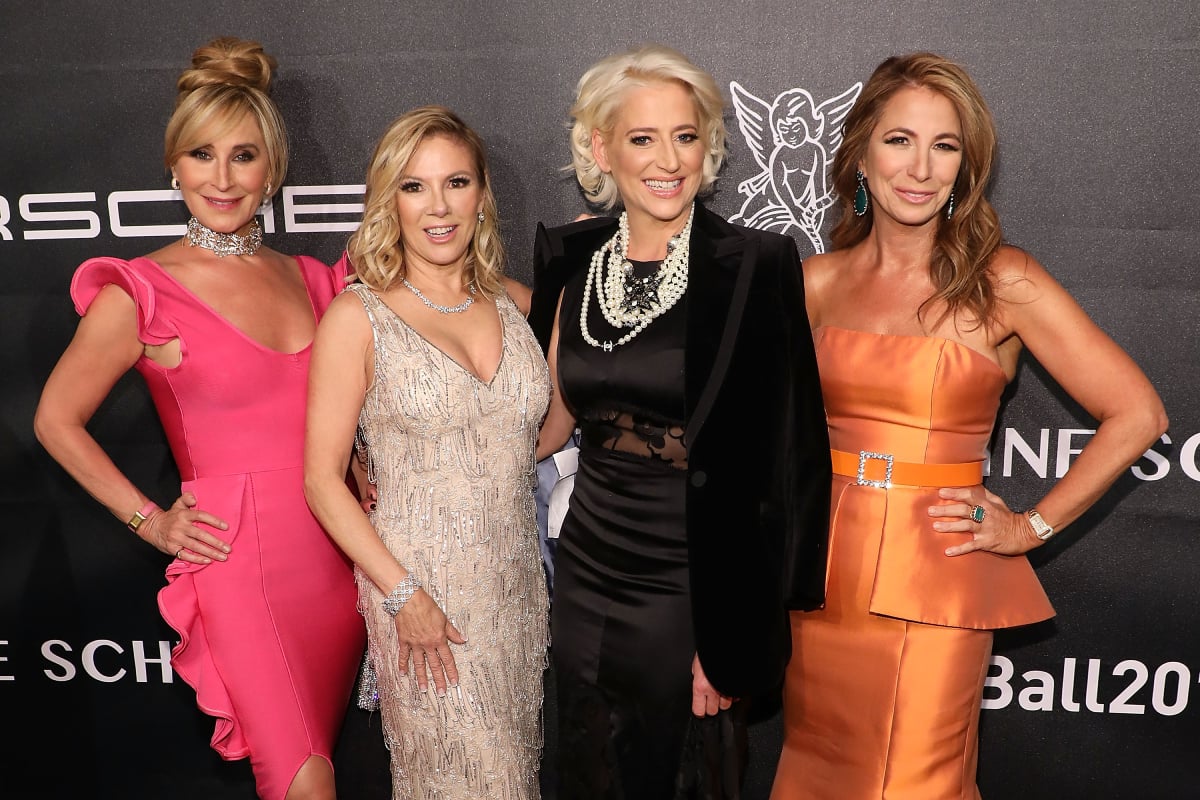 Do 'RHONY' producers hate Jill Zarin?
When Jill showed up at the Halloween party, producers labeled her as a "friend of Luann," instead of crediting her as an OG who helped launch the franchise and starred on RHONY for four seasons.
This did not go unnoticed, and Jill said on the Everything Iconic podcast that she is pretty sure RHONY producers are not in her fan club.
"Do you love that they call me 'a friend of Luann' now? I don't think the producers of Housewives like me," declared Jill. "Not Bravo, [but] my production company hates me, and I don't know why. I don't know what I did to them. Things like that happen, and I'm like, 'What did I do?'"
Jill also revealed that she didn't think Heather Thompson was an adequate replacement for her when she took over in season 5. She went on to say that RHONY fans got the "short end of the stick to a certain extent" because they lost the entire Zarin family.
Jill noted that Heather had a husband and two little kids, but she didn't have a mother, father, and sister on the show. The OG thinks producers should have cast someone with "a full family."
Dorinda Medley is 'threatened' by her
Tinsley Mortimer's exit from RHONY this season prompted Luann to push for Jill's return to the show full-time. Jill says she has no interest because the series is "struggling right now" and could soon come to an end. She then contradicts herself by seemingly making a case for her return as an ally against Ramona.
Jill claims that Dorinda is threatened by the possibility of her returning. She told Elyse Slaine during an Instagram Live last month that Dorinda blocked her from going to the Berkshires on the cast trip.
RELATED: 'RHONY': Jill Zarin Details Being Blackmailed Into Telling Her Daughter That She Used a Sperm Donor
"I wanted to go that weekend up to Dorinda's house. I'm glad I didn't because I think it would have been bad for me. But I wanted to, and Dorinda blocked me," explained Jill.  "I don't know why Dorinda felt so threatened by me. If anything, I would have been very loyal to her because we have a history together. I would have been a good person to back her up against Ramona. I would have been an ally."
She went on to say that Dorinda was "very mean" to her at the Halloween party, and she confronted her about it. Jill asked Dorinda if she did something to her to cause her nasty attitude, and Dorinda replied: "Bravo, Bravo Bravo! We're not doing this on the show. You're just using me to get on the show."
Dorinda Medley makes 'RHONY' worth watching
Even though Jill claims that Dorinda is "threatened" by the possibility of her returning to RHONY as a full-time cast member, Dorinda says she doesn't understand why Jill would say that.
She told Andy Cohen that Jill's claims confused her because she thought they were friends and were in a good place in their relationship. Dorinda revealed that Jill recently texted her because she wanted to give her a free outdoor carpet.
Dorinda explained that Jill's message was "big" and "long," and then she saw what Jill said about her on Instagram Live. She says that Jill's comments were "bizarre."
With or without Jill, Dorinda is the one who is making the show worth watching in season 12, says RHONY alum Bethenny Frankel. The Skinnygirl mogul disagreed when a fan recently complained about the show.
Bethenny wrote that Dorinda was on the show, and that "makes it worth it." She added that "the girls" have told her it is the best season yet.
New episodes of Real Housewives of New York air Thursday nights on Bravo.