'RHONY': Dorinda Medley Quits and Bethenny Frankel Reacts To News
Dorinda Medley is bidding farewell to The Real Housewives of New York City. The reality TV personality shocked fans when she confirmed the news on Instagram. Medley, who had held an apple since season 7, will be departing the Bravo show after season 12. Bethenny Frankel, one of her former co-stars, shared a sweet post reacting to the news.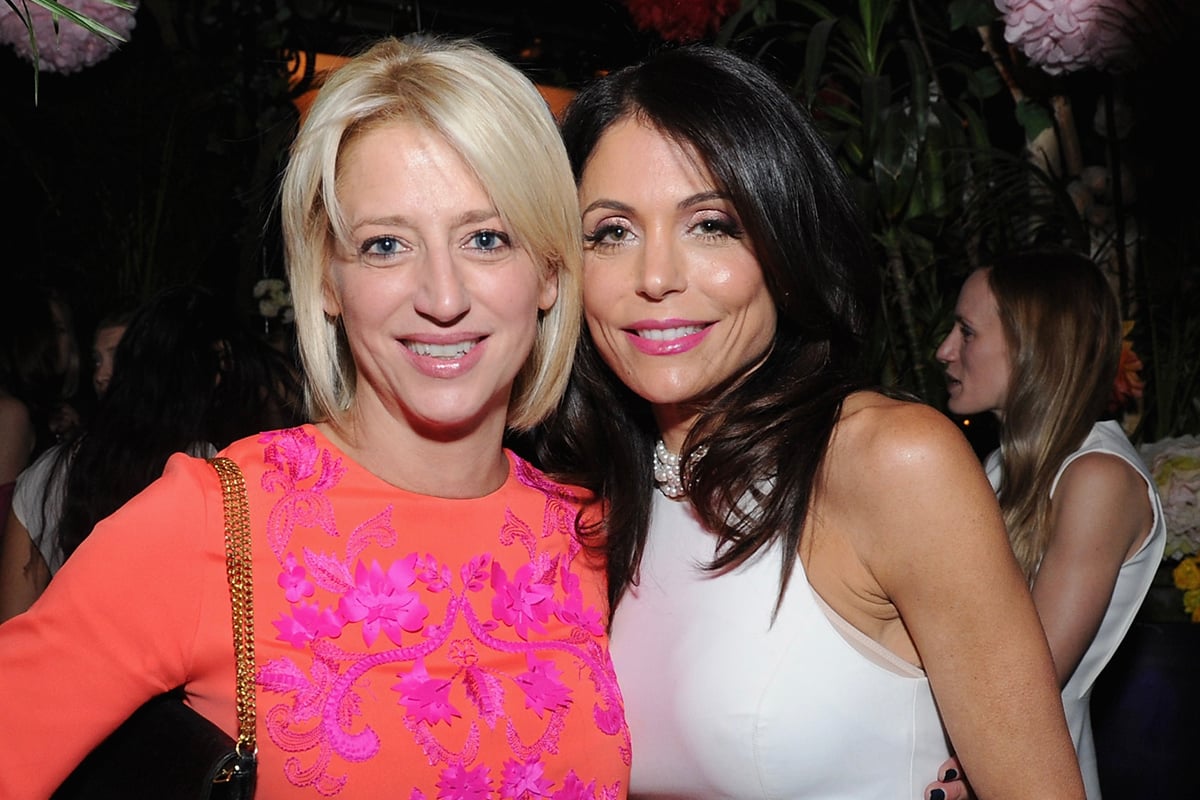 Why is Dorinda Medley quitting 'RHONY?'
After six seasons holding an apple on RHONY, Medley announced she was leaving the reality series. The housewife and the queen of decorating and "making it nice," will end her tenure on the show after season 12 wraps on Bravo.
"What a journey this has been. I have laughed and cried and tried to Make it Nice…," she wrote on Instagram. "But all things must come to an end. This was a great outlet for me to heal when my late husband Richard passed away."
Medley joined The Real Housewives and was open about her struggle with coping with the loss of her late husband. She also allowed viewers and her fellow Housewives into her home in the Berkshires. There was something about that house that made her co-stars bring out the worst in them. Every season, their girls trip never failed to entertain fans.
"I have met so many interesting people and learned so much about myself, about life, and about women along the way," Medley continued. "Thank you to Bravo and NBC for the incredible ride and to my castmates for constant stimulation and entertainment. I wish you all health, happiness, and success."
Bethenny Frankel dedicates post to Dorinda Medley
Frankel was one of Medley's former co-stars that dedicated a sweet post after learning the latter was leaving RHONY. The Skinnygirl founder returned to the Bravo reality series the same year Medley joined in season 7. Both have remained friends despite Frankel quitting after season 11 and were seen together over the summer in the Berkshires.
"Every woman in this world wears a little sparkle, some in their dress, and some in their eyes," Frankel shared on Instagram. "Use each moment to make another's eyes sparkle and to warm a heart. Don't let anyone or anything dull your sparkle. Don't let the insecurities of others dull your sparkle. You will be missed…let the next chapter begin."
Carole Radziwill comments on Dorinda Medley's departure
Another former housewife that reacted to Medley's RHONY announcement was Carole Radziwill. The journalist shared a deep connection with Medley right from when the latter joined the show. They both share the pain of losing a husband and during season 7, they shared a sweet moment.
Radziwill had to travel to London to get her husband's ashes and invited Medley to make the journey with her.
After Medley confirmed her departure, Radziwill shared a tweet in her honor.
"Dorinda was the only 'real' [housewife], so no more truth telling too," Radziwill tweeted. "Trust me, that's a main reason cast is let go. Telling the truth [and] exposing fake cast members [and] their storylines [and] how it's all manipulated by production. I will never tire of saying, I told you so about Trump, and this."
Medley will continue to appear through the remainder of RHONY Season 12 as well as the reunion set to air after the current season ends.
The Real Housewives of New York City airs Thursdays at 9 p.m. ET on Bravo.