'RHONY': Dorinda Medley Was Allegedly Offered To Go To Rehab by Bravo
Dorinda Medley recently announced her exit from The Real Housewives of New York City. The Bravo star just came out of a rough season that led to many instances of her lashing out at her former co-stars. All the drama played out during season 12 of the reality series and there has been speculation about the reasons she is not returning.
One reason, in particular, revolves around her alcohol abuse and her attitude becoming too toxic because of it. There's a new report that alleges the cable network tried to get Medley to go to rehab on their dime.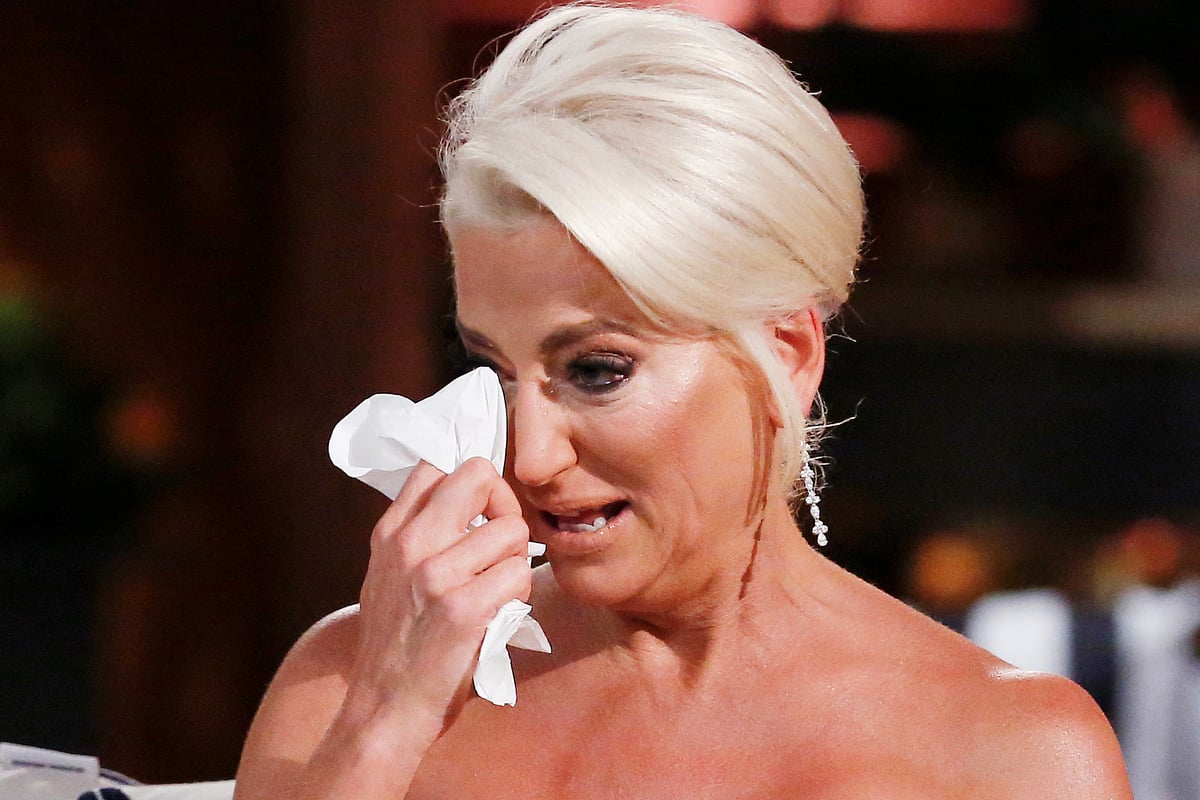 Why was Dorinda Medley released from the show?
Medley has been a fan favorite since she joined the cast of RHONY in season 7. The reality TV personality was questioned by her former co-stars if she was abusing alcohol. Her outbursts had become more frequent and more aggressive. Not only that but anytime anyone insinuated that she was not in a good state, she deflected from even touching on the subject.
According to a new report, a source claims that Bravo released Medley from the show "as they felt that the show had been too dark when she was drinking."
"Bravo suggested that they wanted Dorinda to go to rehab like they had Kim Richards do on The Real Housewives of Beverly Hills– and if she was to go, they would happily pay for it," the source told Celeb magazine.
However, the insider says that no one close to the star believes that she has an alcohol issue. Medley knew that if she had accepted the help, which she believes doesn't need, the cable network would want to document it for the show.
"Dorinda is the farthest thing from desperate for camera time- unlike some others- so she certainly wasn't going to go to rehab (which again, she didn't need) in order to 'make it nice' with Bravo and have them exploit her in this manner," the source added.
Was Dorinda Medley fired for turkey baster comment?
There was one comment that Medley said during the early episodes of RHONY Season 12 that did not sit well with fans. Medley took a dig at Tinsley Mortimer, who had been open about getting older and not having children yet. During a confrontation between Medley and Mortimer, the former suggested the latter use a turkey baster to get pregnant.
Medley was inferring to Mortimer having to go through IVF to get pregnant as she was over 40 and was told it was tougher to have a baby. This comment allegedly got Andy Cohen extremely upset, who had a son through a surrogate. However, the Bravo TV host said the comment wasn't the reason Medley was let go.
"There was a big story on Page Six that her turkey baster comment was the last straw for me personally," Cohen said on Radio Andy. "Well, while I didn't like that comment, that's not true."
Cohen debunked Medley was let go for the tasteless comment. Furthermore, he added that during the reunion, Medley said "she should've taken the year off." The Bravo TV personality said Medley "was in a bad place, her house had been flooded, her dad was sick."
The Real Housewives of New York City airs Thursday nights at 9 p.m. ET on Bravo.