'RHONY': Dorinda Medley Reportedly Fired For Being a 'Nightmare' — Bravo Is Already Looking For a Replacement
Dorinda Medley has officially announced her departure from Real Housewives of New York after six seasons. There have been conflicting reports about Dorinda's exit. Some claim that it was a mutual decision, while others say she was fired. Either way, Bravo is already looking for her replacement.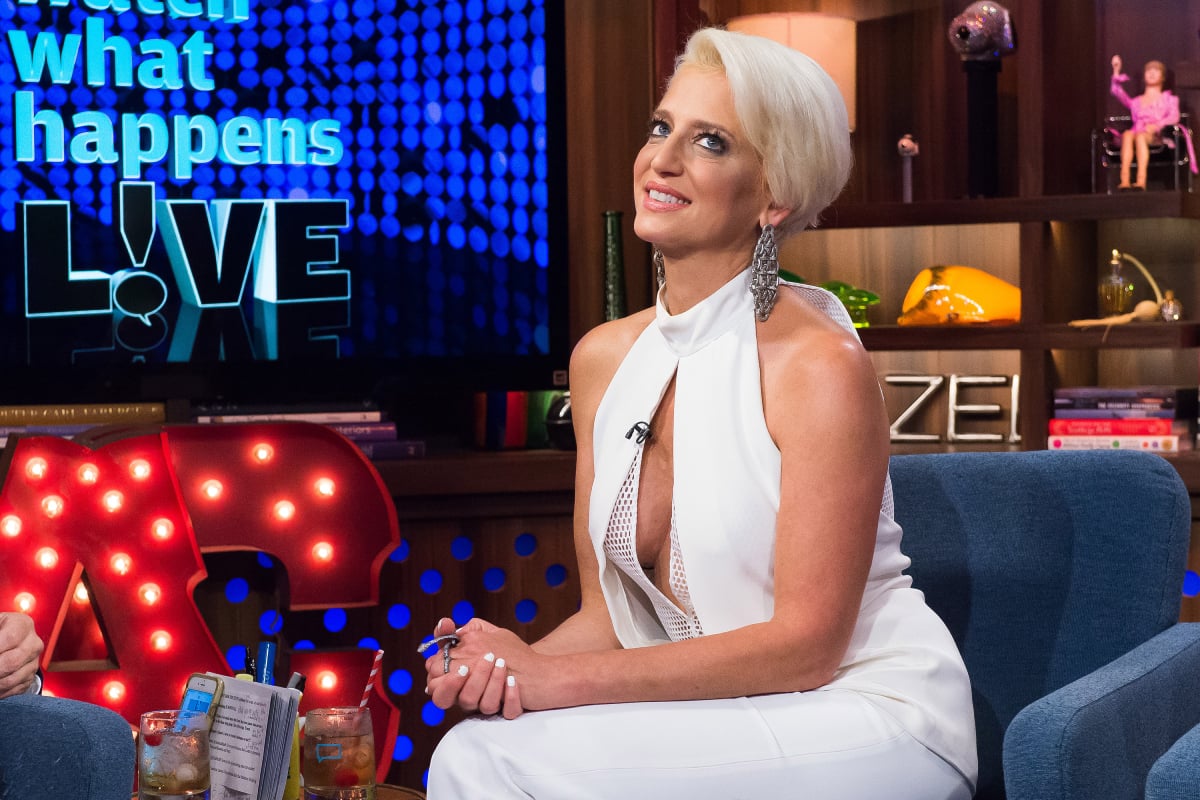 Dorinda Medley lost her job because she's a 'mean drunk'
According to Page Six, Bravo fired Dorinda because she has become a "mean drunk" in front of the Real Housewives of New York cameras.
The source also claims that Bravo "blindsided" Dorinda with the news that she'd been axed. She reportedly got the call while filming an episode of ABC's The $100,000 Pyramid.
Fans are very much aware of how Dorinda enjoyed making fun of Luann de Lesseps because of her alcohol-related arrest in December 2017. However, she did not seem to have any sense of self-awareness when it came to her own alcohol consumption.
"If she'd have said [at the end of the season], 'Look — I've been depressed and that's why I'm acting like this,' or, 'I miss my [husband, Richard, who died in 2011],' and said she'd work on it, I think it would have been different," said the insider.
Bravo is taking 'RHONY' into a different direction
Dorinda's "mean drunk" antics this past season is just not the direction Bravo wants to go with Real Housewives of New York moving forward, says the source.
Network execs didn't want another season of Dorinda's abrasive behavior, especially in this current climate of social justice and cancel culture.
However, it goes much deeper than that. After her first season on RHONY, Leah McSweeney said that she hopes for more diversity in the cast moving forward. While the futures of Luann, Sonja Morgan, and Ramon Singer remain up in the air, Page Six reports that McSweeney could be at the center of the show's future.
As Bravo looks for Dorinda's replacement, insiders say they could be shaping the show around McSweeney and her friends. The Married to the Mob designer wants more diversity when it comes to race, where the women live, and what they are interested in.
'RHONY' producers refused to work with Dorinda Medley
When Dorinda announced on social media that she was leaving RHONY, she told her fans that she tried to "make it nice," but all things must come to an end. She also thanked Bravo for an "incredible ride."
One source claimed that Bravo didn't fire Dorinda, and insisted her exit was a "mutual decision."
But, All About TRH reports that she was absolutely fired because of "horrific" behavior. In addition to being mean to her co-stars, Dorinda was allegedly "awful to producers all season."
Things were so bad that one producer refused to return to RHONY if Dorinda was in the cast. The insider explained the producer "refused to come back to NY because they wouldn't work with Dorinda ever again based on how they were treated."
Dorinda was also a "nightmare to all behind the scenes."
What ultimately sealed her fate at Bravo was her unapologetic attitude at the season 12 reunion.