'RHONY': Dorinda Medley Reveals Her Shockingly Wasteful Travel Habit
Medley is also known for her lavish living. Of course, none of the cast members of RHONY are struggling to make ends meet, and they all enjoy being wealthy.
The Real Housewives of New York features an intense and passionate group of women, and Dorinda Medley fits into that group perfectly. She doesn't hold back from the drama between the cast members, and she's known for her quick, if not always gentle, responses.
Medley is also known for her lavish living. Of course, none of the cast members of RHONY are struggling to make ends meet, and they all enjoy the benefits of being wealthy. 
It's always interesting to peek into the lives of those who live such privileged existences, and recently Medley gave fans a glimpse of how she spends her money – what she splurges on and what she doesn't. 
Most things are worth splurging on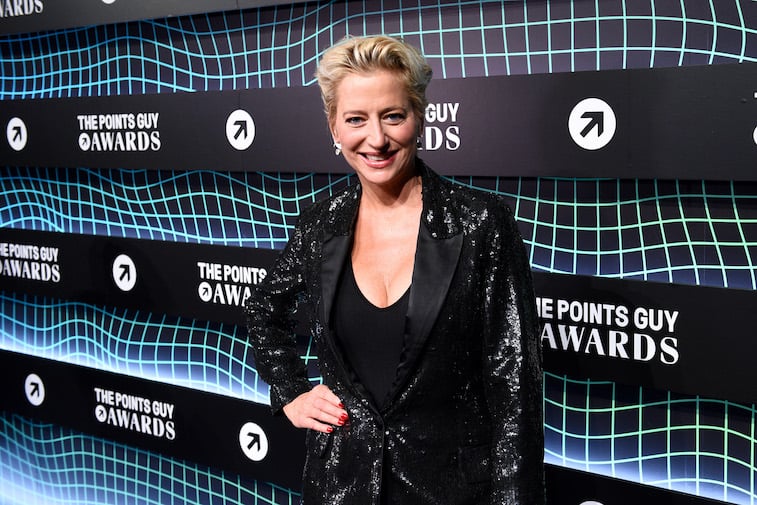 Bravo released a YouTube video of some of their top celebrities sharing about their spending habits. The stars were asked about certain categories, such as skincare products and jeans, and they responded with whether they tend to splurge or save on those items. Medley shared how she uses her money in her quest to "make it nice."
It's probably no surprise that Medley tends to splurge in most categories. When she was asked about air travel she responded emphatically that she spends more on first-class travel. "I can't be in a lot of discomfort," she explained. She also insists on expensive hotels. "I will not stay in a bad hotel," she declared, "It's just too depressing."
Fans won't be shocked to hear that some of the categories that she considers worth the extra expense include manicures, skincare products, handbags, and kids' clothes. Of course, anyone who's familiar with the "fish room" in her lavish home known as the Blue Stone Manor knows that she spares no expense in home decor. 
Just a few categories get less 
In truth, none of the categories Medley spoke about fit entirely in the "save" column. The closest she got to being economical was when she admitted that she saves her money on some products in some categories. 
For instance, she said that although she buys some very high-end skincare products, she is also devoted to a few drugstore brands. Lingerie can be very expensive or cheap, depending on how elegant the evening is. As far as jeans go, she is willing to wear anything that fits, from Louis Vuitton to Target brands.  
She has one shocking habit that she considers frugal
Medley says that she used to spend a lot on her luggage, but now she "goes low." Her definition of frugal in this case is mind-bogglingly wasteful. Every time she goes on a trip she buys a new rolling suitcase, "and when I'm done I throw it away."
When you consider that a low-to-moderately priced rolling suitcase costs around $100, and that Medley loves to travel, this habit must add up. It would be easy to spend thousands of dollars every year on her disposable suitcase habit.
Seeing how many toiletries she packs for just a few days away from home, it seems likely that many of her trips may even require more than one suitcase.
What is her reasoning?
Medley doesn't say why she throws a suitcase away with every trip, although other celebrities in the video did mention that airlines are very hard on luggage.
It does seem on-brand for her to refuse to use luggage that has gotten scuffed. Or perhaps she doesn't like the idea of her suitcase being exposed to the dirt and germs of ordinary travelers. 
Whatever the reason, it's hard to imagine throwing away a suitcase that is practically new after every flight. Not only does that waste resources and add to the landfill, but there are plenty of people in the world who would love to use her castoffs. For instance, she could donate her barely-used suitcases to children in foster care.
Hopefully Medley can reconsider this extravagant habit. It may not seem important in her world, but that doesn't mean it's no big deal.