'RHONY': Dorinda Medley Reveals She Is Blocked By One of Her Co-stars While Slamming Another
Dorinda Medley is at odds with one of her Real Housewives of New York co-stars. At the end of May, Dorinda shared a photo of a group trip on social media but failed to mention anything about her rival Tinsley Mortimer. After fans asked Dorinda why she left Tinsley out of the post, the RHONY star revealed that her co-star has officially blocked her on social media amid their drama on the show.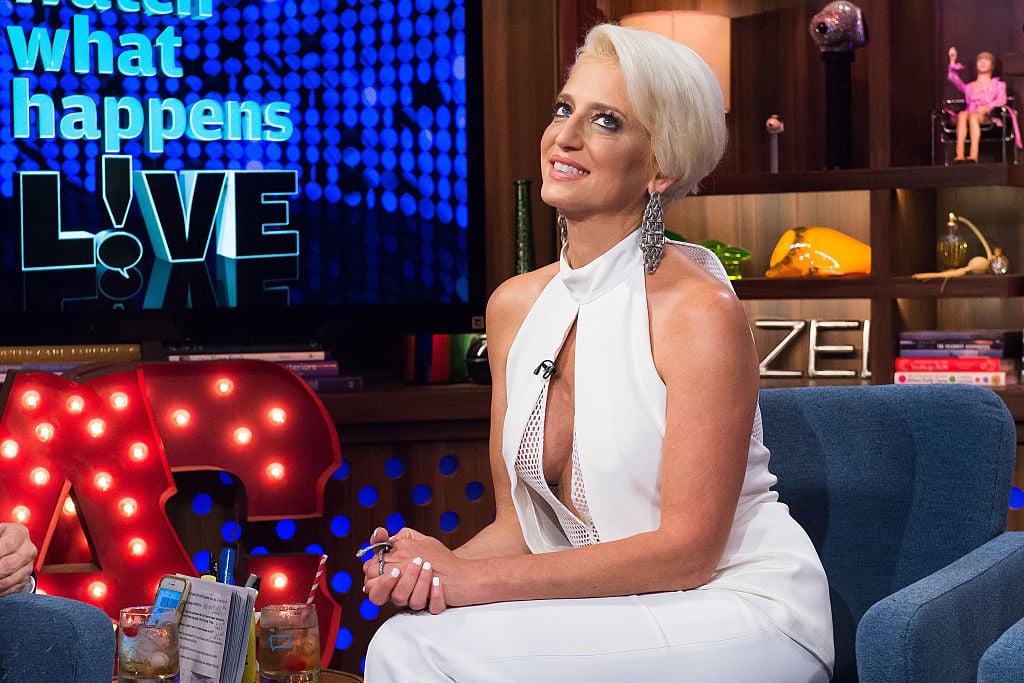 Inside Dorinda Medley and Tinsley Mortimer's drama
Dorinda has experienced a very rough season so far on RHONY. She has consistently butted heads with Tinsley, and Leah McSweeney recently theorized that Dorinda is just jealous of Tinsley's wealthy background.
It also doesn't help that Dorinda has been dealing with several issues in her personal life. The RHONY star had to deal with her home being flooded and is still getting over the death of her late husband.
Tinsley isn't exactly an open book, a trait that has clearly rubbed Dorinda the wrong way. While many of the women on RHONY feel as though Dorinda has been a bully all season long, Elyse Slaine recently tweeted that there is more to the story than meets the eye.
"I was like, 'What am I doing? Maybe I do want something a little more'…I don't know! But this is not feeling right anymore," she added.
Unfortunately, Elyse did not mention any specifics about who was telling the "half-truths" but it sounds as though fans will learn more as the season progresses.
For what it's worth, Elyse went on to say that Dorinda has a "heart of gold" and has been a major support through difficult times in her life.
Dorinda says Tinsley blocked her on social media
While things are quickly unraveling on the show, Dorinda's recent post had fans wondering if she and Tinsley are still at odds with each other. The speculation started after the RHONY star shared a cast pic from a group outing but did not tag Tinsley in the caption.
"Doesn't tag [Tinsley], c'mon mam," one viewer wrote in the comments, to which Dorinda answered, "I can't I'm blocked."
Given how things have heated up between Dorinda and Tinsley, it's no wonder why the latter has blocked her co-star on social media. The move also hints that Dorinda and Tinsley did not make amends by the time filming wrapped.
Tinsley, unfortunately, has not commented on the reports surrounding her feud with Dorinda. She also hasn't said much about blocking Dorinda, which is definitely an interesting development.
With the two co-stars clearly not playing nice anytime soon, Dorinda recently opened up about her relationship with John Mahdessian and gave fans an update on how things are going in her romantic life.
Dorinda Medley opens up about her love life
This season on RHONY, fans watched as Dorinda finally parted ways with her longtime love interest, John. And during an interview on Bravo TV podcast, Dorinda dished on why the timing was right to move on with her life.
Dorinda revealed that she and John split on very amicable terms and that they are still "good friends." She also explained how neither of them views this as a "break up," mainly because they are too old for those types of labels.
"We're still very good friends. I call him two, three times a week, here," she stated. "First of all, I'm 55. So, we're not breaking up, we're not in high school. Second of all, it was a seven and a half year relationship, so you don't 'break up.' It's not like, 'I really don't want to date you anymore.'"
The RHONY star added that the real reason they split was that they just realized that they were both headed in different directions in life. She also noted that they did not live together and were only seeing each other a few times a week, so the breakup wasn't a huge deal.
"I was like, 'What am I doing? Maybe I do want something a little more'…I don't know! But this is not feeling right anymore," she added.
Although she is a single woman, Dorinda assured fans that she will not be tying the knot anytime soon. Instead, she's taking things pretty slow and just wants to "be happy,' which isn't too much to ask.
New episodes of the Real Housewives of New York air Thursday nights on Bravo.