'RHONY': Dorinda Medley Says Being Excluded From Filming Season 13 Was Like Her '1st Year Out of College'
Some rivalries have created situations that result in a castmate not coming back the following season such as Dorinda Medley.
The Real Housewives franchise started with Real Housewives of Orange County in 2006. Since then, the franchise has showcased women in some of the most affluent cities worldwide. Over the years, the casts have changed, but one thing that stays consistent is the drama. The women of the Real Housewives of New York are no exception to the rule. They have experienced engagements, divorces, and feuds. Some rivalries have created situations that result in a castmate not coming back the following season such as Dorinda Medley.
Dorinda Medley is on 'pause'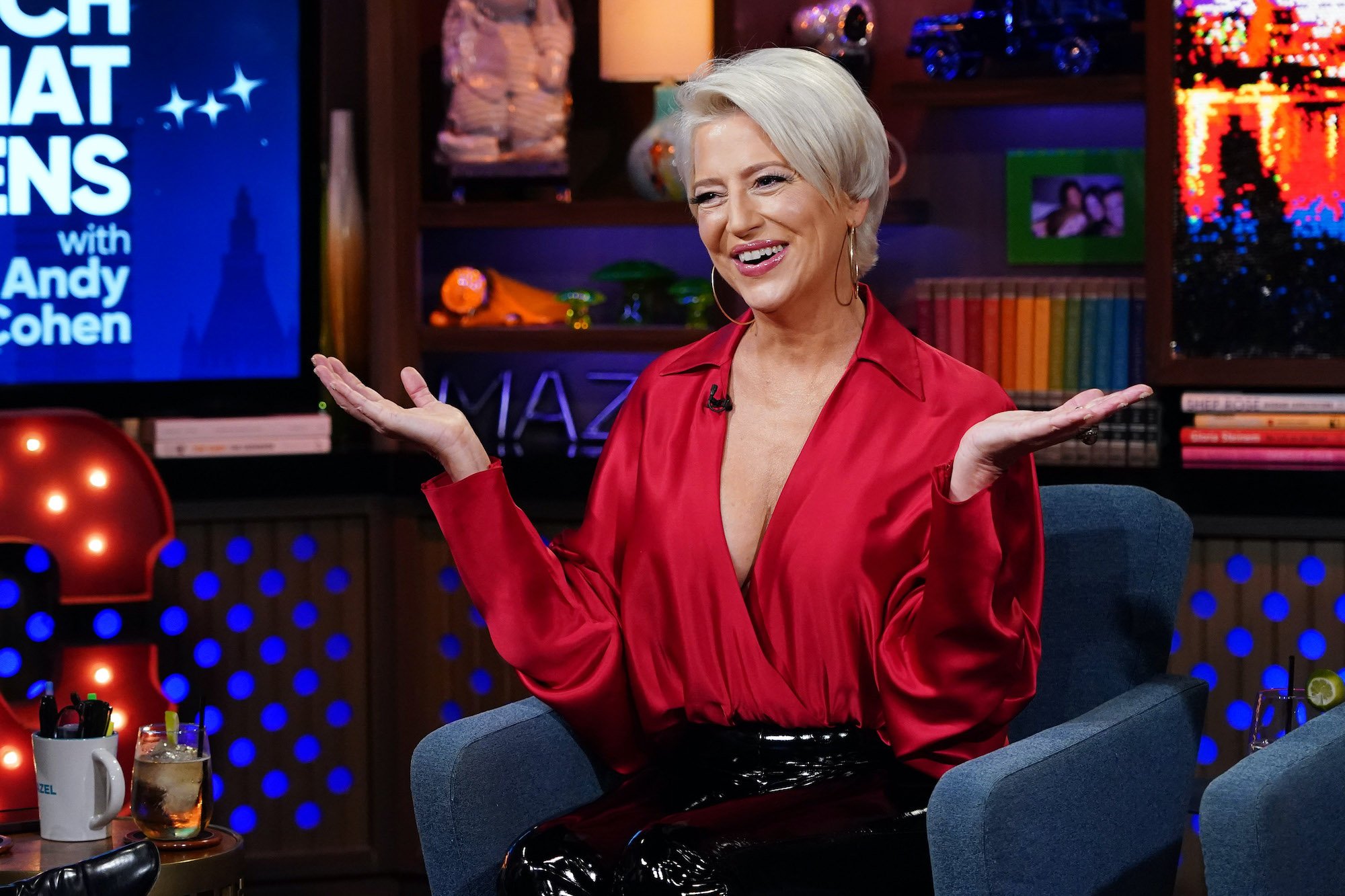 Season 12 of RHONY was not an easy one for Medley. She was undergoing a lot of turmoil in her personal life. Her father recently passed, her house had flooded, and she was processing a breakup with her longtime boyfriend. 
Medley's drama before filming caused her internal struggle. She found herself in the center of the drama, particularly with Tinsley Mortimer. The fighting got intense. Medley accused Mortimer of faking her storyline. She also crossed the line when she offered Mortimer, who has expressed fertility concerns, a turkey baster.
Medley's explosive outbursts caused rumors to swirl that she had lost her role on RHONY. Bravo did not ask Medley back to film RHONY Season 13. She was not fired, however. Instead, Bravo has caused Medley's absence a "pause."
A tough season
The thirteenth season of RHONY was a tough one. It was not received well by audiences, and ratings dropped. Some fans expressed the season was not as good without Medley. She has responded that she can't take full credit for the season being a bust. Dorinda Medley explained that NYC is all about restaurants, people and parties. Unlike other cities, there is no space to move around in New York. On Everything Iconic with Danny Pellegrino, Medley said she reaffirmed her thoughts that the season was highly affected by filming during the coronavirus pandemic. 
Pellegrino asked Medley if she missed filming. Medley responded, "You're always going to miss it. Listen, it's like the first year out of college, or when you're first out of college, and you're happy to be out — it's ok that you're out of college, but you're like, 'Oh, I can't believe that everybody's going on spring break.' The only thing that was lucky for me is that I think it would've been a lot harder if it weren't COVID, and it was New York booming, and they were running around doing all of the parties. In a weird way, because no one could do anything, it sort of was out of sight, out of mind." 
Will Medley return to 'RHONY'?
In her interview with Pelligrino, Dorinda Medley discussed her future role in RHONY. Many of the Real Housewives series have seen drastic shakeups in casts. The franchise is trying to introduce diversity to its casts as well as get rid of problematic veterans. In the past, some veteran housewives were asked back in demoted roles. Medley confirmed she had not been invited back in any capacity yet. 
When asked if she would return if Bravo invited her, Medley replied, "I try not to think about that and think about it in that way. If you start going down that road, you start to be that housewife that worries if they're going back or not … I'm really lucky because I have the book, and I'm doing a great thing with Airbnb, and I'm doing the great thing with Nutrisystem as their ambassador. And I'm launching a bourbon and launching a candle. I try to keep myself enjoying being up here … I would hope I'd be right for the show still. I would hope that I could fit in and be a great character. But I just don't know — maybe they're going in a different direction. Who knows who's coming back next year? Who knows what the show's gonna look like next year? We're in a new world now."