'RHONY': Dorinda Medley Says She's Not With John Mahdessian in the Berkshires
Dorinda Medley from The Real Housewives of New York City hinted that she and John Mahdessian are no longer together.
During an appearance on Watch What Happens Live with Andy Cohen a viewer wondered where was Mahdessian while Medley was quarantined in her Berkshires home. She didn't specifically say she and Mahdessian broke up, but her hints were easy to read.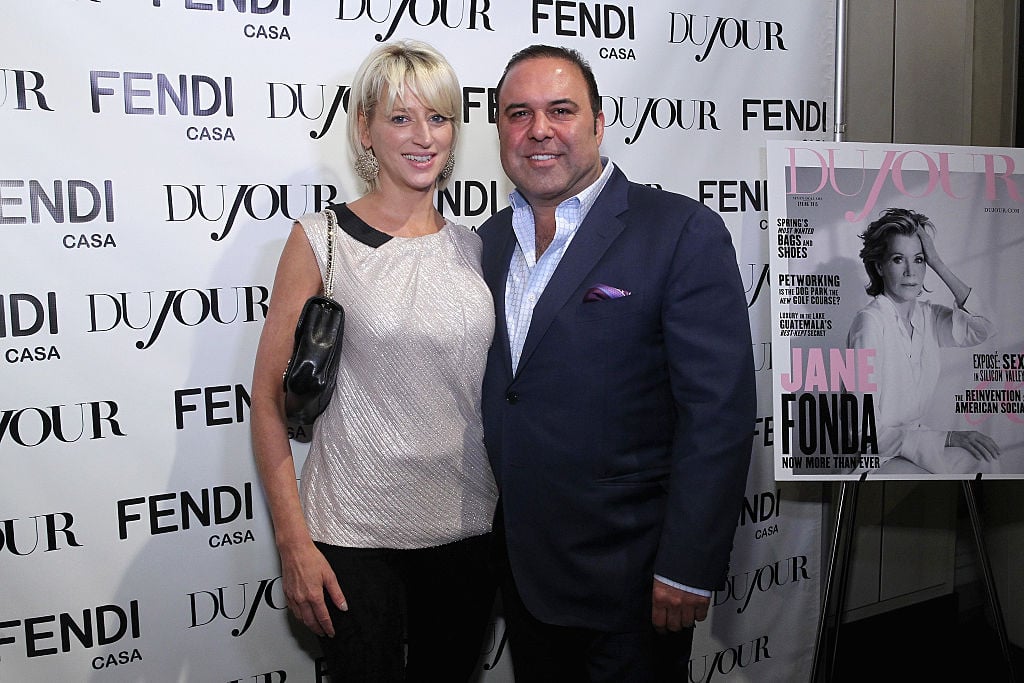 She confirmed Mahdessian was not with her in the Berkshires. "John … you're going to see during the show that things take a big change during the season," she admits. "And that's part of what you're going to see going amongst everything else. So no John is not here and John hasn't been here. But I have spoken to him."
Medley seemed uneasy with Mahdessian during the latest episode
Although the couple has always enjoyed a casual relationship, Medley shared that their independence from each other grew stronger. While she was getting ready for Sonja Morgan's fashion show, her makeup artist asked about Mahdessian.
"John's good but you know, John never misses the opportunity to make … to make a bad decision," she says. Her artist wonders what he's done now. "He just doesn't think sometimes." She adds that he doesn't think when it comes to her.
"I feel like John sometimes makes lifestyle choices that he knows I don't like," Medley says in a confessional. She tells her makeup artist Mahdessian recently wanted to go to an event. She didn't want to go, so he just went on his own.
Medley feels disconnected from him
Medley adds that he's sneaking out in a way. "Even though he's like, 'But you said you didn't wanna go!' But we're in a relationship for seven and a half years. Kind of the answer is like of course, I don't wanna go either, right?" she says.
"That doesn't make me feel good," she says in a confessional. "That doesn't give me the sense of well-being and love. What's out there that you're missing? Because clearly if you're not home with me, you're not happy with me." Medley tells her makeup artist that friends were telling her they saw Mahdessian at the event but didn't see her. "I'm sort of at a point in my life where it's weird that people know where my boyfriend of seven and a half years is. I'm being told … you know what I'm saying?"
She insists it's not jealously. "I am completely transparent as a person and I don't hide secrets," she says in a confessional. "It's not that I'm worried about him going out because he's doing something naughty. It's the non-transparency, which runs deeper with me."
Medley is surprised to see him at Morgan's show
Medley tells her makeup artist that if that's the way it's going to be, then Mahdessian should just do his own thing. But she's not going to return phone calls for a few days.
She sees Mahdessian at the show and the couple exchanges a kiss. "I didn't even know John was coming tonight," Medley says in a confessional. "I don't go to a party, I don't see John. It's weird to me. It's a disconnect. I just can't get my head around it."
The Real Housewives of New York City is on Thursday night at 9/8c on Bravo.