'RHONY': Dorinda Medley Shares Her Famous Waldorf Salad Wraps a'la Blue Stone Manor Recipe
Dorinda Medley from The Real Housewives of New York City is sharing another one of her delicious recipes.
Medley tweeted her recipe for Waldorf Salad Wraps that looks nothing short of delicious but also pretty healthy. Medley shared a photo of the ingredients and the finished product too.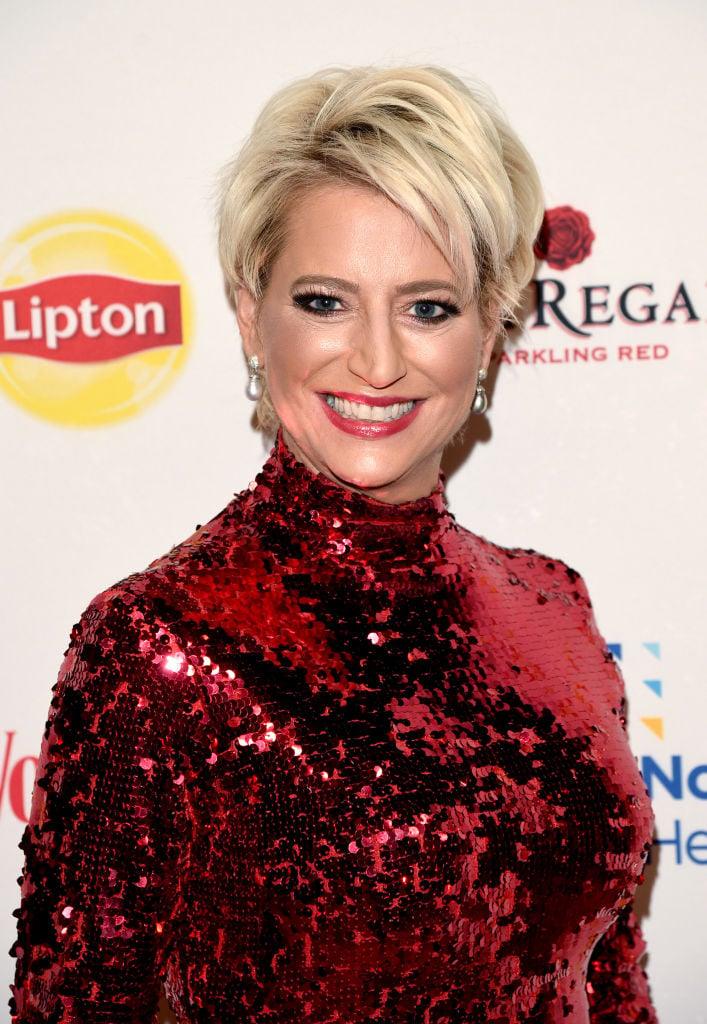 "Waldorf Salad Wraps a'la Blue Stone Manor #makeitnice#nices-sity . . . Ingredients: Chicken Breast, Celery Heart, Onion, Raisins, Walnuts, Apple, Mayonnaise, Vinegar, Onion Powder, Salt, Pepper. Mix and Wrap in. Boston Lettuce Leaves. #idontmeasure#sightunseen," she tweeted. Medley is famous for "eyeballing" her measurements and has joked in the past about how she doesn't measure. She's also shared another mouth-watering recipe around the holidays that might fit the bill during quarantine too.
She made Christmas rib roast nice
Medley's delicious Waldorf Salad Wraps might be nice for lunch but what about dinner? For those in the mood for something a little grande, why not recreate Christmas in the spring? Medley also shared her recipe for her irresistible Christmas rib roast during the holidays.
Medley shared her full recipe and demonstration on YouTube, wearing her Christmas sweater. She first sauteed the 16 pounds of meat. During a time of "social distancing" 16 pounds could be a little too much but work with whatever you have. "Now we are going to make the rub or the crust," she begins. Creating the recipe is very simple. "Bread crumbs, Grey Poupon, they said dry mustard but I'm using this up," she shows the bottle of mustard. "Chopped parsley, chopped bay leaf, lots of garlic, black pepper, salt … and that's it! Let's get this started!"
This is when Medley shares that she doesn't measure ingredients. "You know, we don't measure in this house," she says. "So we're going to use about a cup of breadcrumbs, chopped up breadcrumbs." She dumps the breadcrumbs into a bowl.
Medley then adds about three-quarters cup of chopped parsley. Medley adds what appears to be several cloves of chopped garlic. "Some salt," she says. Then adds pepper, plus her "secret weapon" which is Herb Ox powder. Finally, she throws in a dash of red wine. She packs the rub on top of the roast and cooks the roast at 275 degrees for five hours. 
How about a quarantini too?
Why not throw in another Bravo favorite to the roast or Waldorf Salad Wraps? Try Tom Sandoval's quarantini! The Vanderpump Rules expert bartender designed a savory cocktail that just about anyone over 21 can easily make at home.
All you will need is vodka, a jar of olives and a jar of pickles. Make sure both condiments include the juice. Sandoval also shared this cool hack. "And then one of these," he shows an empty plastic water bottle to the camera. "If you don't have a shaker you got one of these, right?" Make sure the water bottle also has the lid.
Pour the vodka into the bottle up to the first ridge of the bottle. Then add pickle and olive juice to the second ridge. He tops the bottle with the lid and shakes. He pours into the glass and adds three olives. Dinner and drinks are served!