'RHONY': Dorinda Medley's Behavior at the Season 12 Reunion Was Reportedly the Last Straw for Bravo
Late last month, Dorinda Medley revealed that she was leaving Real Housewives of New York after six seasons. Even though she claims it was her decision to leave the Bravo series, multiple reports have claimed that Dorinda was fired. One thing is for sure – Dorinda went out with a bang during the season 12 reunion.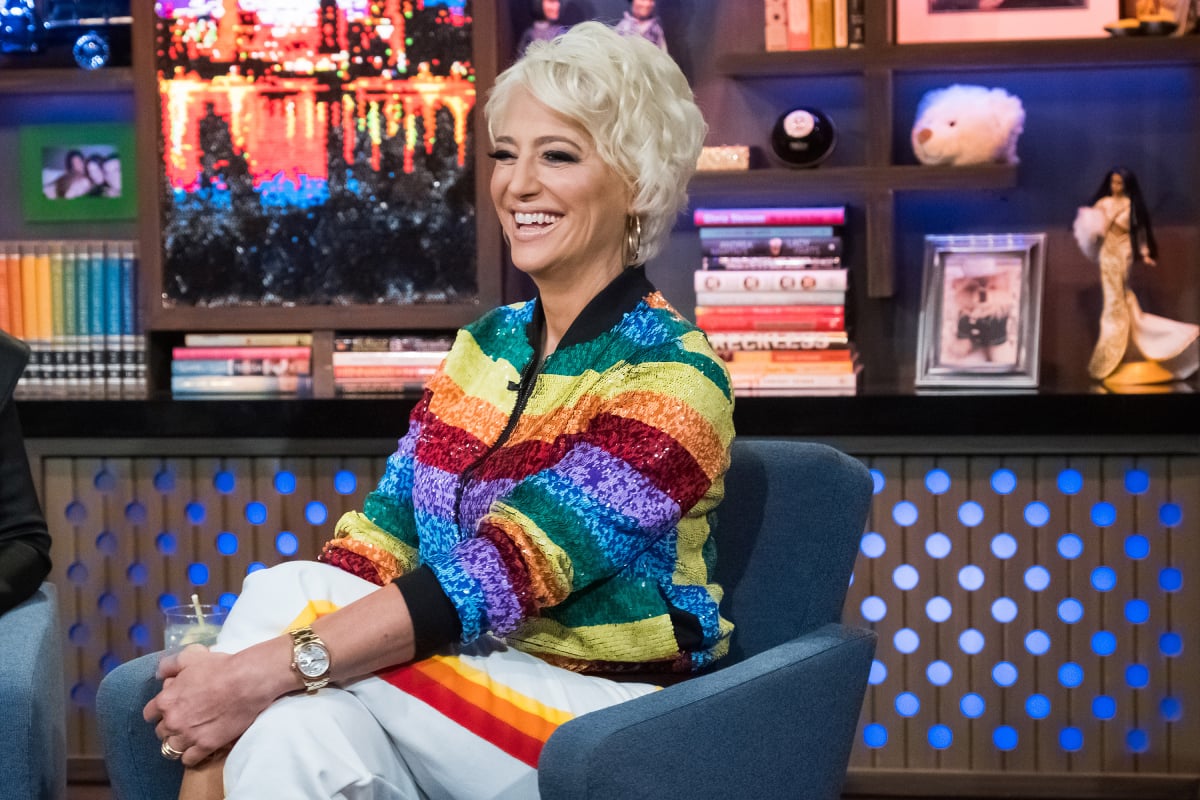 Bravo reportedly 'blindsided' Dorinda Medley
According to Screen Rant, insiders claim that Bravo "blindsided" Dorinda with the news of her termination. She seemingly got the call when she was taping an episode of The $100,000 Pyramid. Apparently, she was a "nightmare" to work with, and Bravo was done with her "mean drunk" antics on camera.
She was also "awful" and "horrific" off-camera to the crew. One producer reportedly refused to work on RHONY if Dorinda was still part of the cast. It appears that Bravo didn't officially cut ties with Dorinda until after she showed her nasty attitude during the season 12 reunion taping.
One clue the decision was last minute — Dorinda's appearance on a recent promotion for the Real Housewives of Salt Lake City.
Insiders say that Bravo is looking to change the direction of RHONY and have it center around newbie Leah McSweeney and her group of friends. The show is rumored to already be looking to cast Dorinda's replacement. Leah has said that she hopes for more diversity on the show in the future.
Could Dorinda Medley get another chance on 'RHONY'?
After Dorinda posted her official goodbye statement on Instagram, Page Six claimed that fans might not have seen the last of Dorinda on RHONY. The publication's Bravo sources claim that the network is having second thoughts.
After claiming Bravo fired Dorinda, they are now claiming it was a "mutual" decision for her to leave. The Bravo rep also says that "Dorinda is on a pause and the door remains open." After all the accusations of Dorinda being a "mean drunk," it looks like she could return if she changed her behavior.
RELATED: 'RHONY': Dorinda Medley Reportedly Fired For Being a 'Nightmare' — Bravo Is Already Looking For a Replacement
In her post on Instagram, Dorinda wrote, "What a journey this has been. I have laughed and cried and tried to Make it Nice…But all things must come to an end."
Dorinda said that RHONY was a great outlet for her to heal when her late husband Richard passed away. She says she has met many interesting people, and she has also learned a lot about herself.
The 'RHONY' ladies brought the drama for the season 12 reunion
According to All About the Tea, the teaser for the RHONY season 12 reunion shows Dorinda going after Ramona Singer. She begins by calling Ramona out for having a "bad facelift."
"Go with your loser friends, they're a PSA statement for a bad facelift, like yours," Dorinda tells Ramona.
During the three-part special, the cast also discussed Dorinda's drinking habits. But, she throws the criticism right back at Ramona, saying that she's "out every single night drinking."
When Ramona quips that she is always drinking water and that's why she's "thin," Dorinda replies, "You're not that thin." Ramona then calls Dorinda "disgusting" and tells her to "go to church."
In the teaser, tensions also rose between Ramona and Leah over social distancing and COVID-19. At one point, host Andy Cohen can't take it anymore.
Part one of the Real Housewives of New York season 12 reunion airs Wednesday, September 10 on Bravo.