'RHONY': Dorinda Medley's Home Is the First Place Carole Radziwill Visits After Quarantine
Carole Radziwill from The Real Housewives of New York City made Dorinda Medley's Blue Stone Manor her first destination post-quarantine.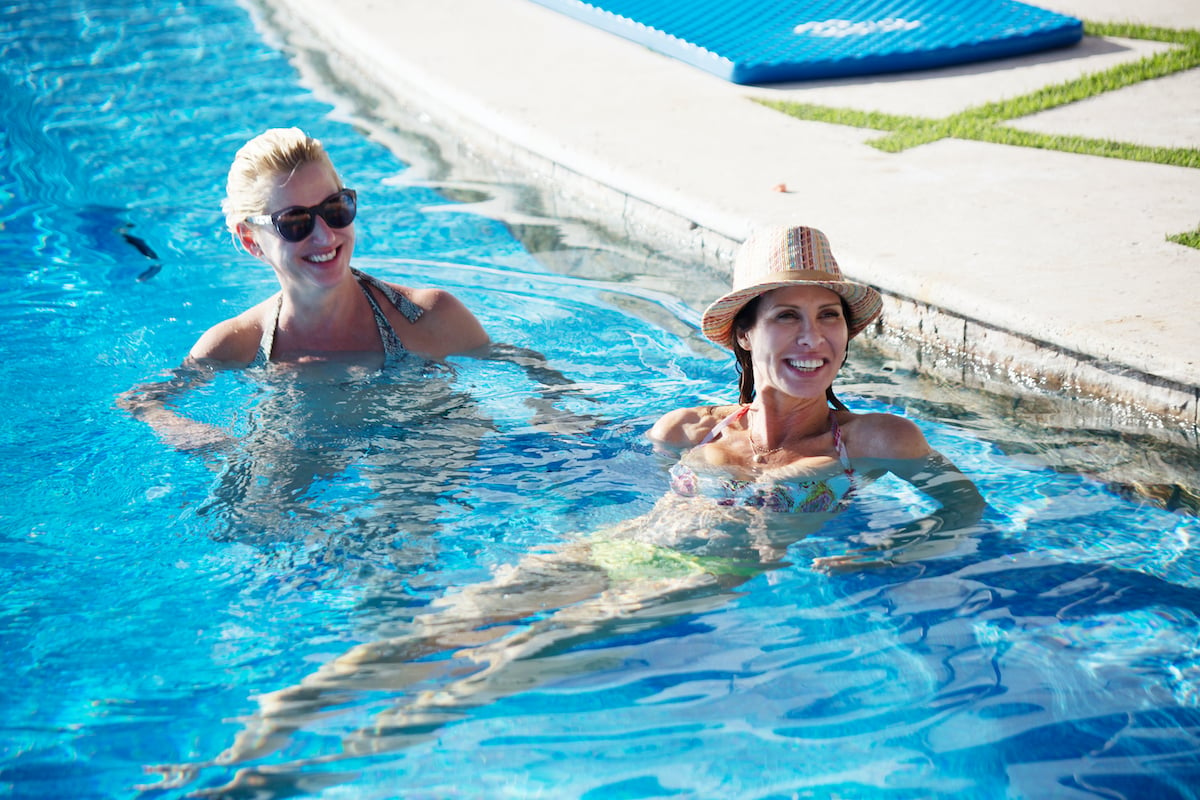 Radziwill shared a photo hanging out with Medley and her daughter Hannah in her pool. "Venturing out of NYC for the first time since quarantine never felt so good. Sunshine, country air, and these two fresh water pearls……," she posted.
Since leaving the show, Radziwill has discussed that she has maintained a friendship with Medley. She gave Instagram followers a peek inside Easter with Medley last year as both women spent the holiday together. "This part of Dorinda's life you never see on RHONY. She is involved in her church's ceremonies, sacraments, and charity programs. Washing of the feet. Holy Thursday," Radziwill shared to her Instagram story along with a photo.
Carole Radziwill had a true connection with Dorinda Medley
Radziwill's friendships on RHONY were scrutinized, including her relationships with Bethenny Frankel and Tinsley Mortimer. But she had an actual connection with Medley. They initially bonded when Radziwill had to travel to England to retrieve her late husband's ashes. Both widows, Medley also lived in England with her late husband.
They also connected over their political convictions. Radziwill held a 2016 election party, which Medley attended. She too had strong feelings about Hillary Clinton winning the race and seemed to be just as devastated about the outcome.
"The season with the election, with Donald Trump being elected, from that point, and the next season was my last season, I kind of had this feeling like this was something behind me," Radziwill shared with Jenny McCarthy from The Jenny McCarthy Show. 
Medley came to Radziwill's screening of 'JFK Jr.: The Final Year'
Radziwill was featured in A&E's documentary, JFK Jr.: The Final Year, discussing her marriage to Anthony Radziwill and her close friendship with his cousin John F. Kennedy Jr. and wife Carolyn Bessette. The special aired last July, which marked the 20 year anniversary of Kennedy and Bessette's death in a plane crash.
Radziwill did press for the documentary and held a screening event, which Medley attended. "She's really a great woman," Radziwill told McCarthy at the time.
Medley and former RHONY cast member Heather Thomson joined Radzwill too during her Smash + Tess line launch in January. "We had a blast last night at the @smashtess launch. Thanks to everyone who came out on a rainy Tuesday night," Radziwill shared along with a photo.
Before Radziwill left the series, she shared a video from the 2018 reunion with Medley. "Happy to be out of the hotseat but I will miss goofing around on set with this one @dorindamedley. I hope next season you get to see the Dorinda I know and love. Intelligent, funny (well, you've seen that😂) and real. Great mom, great friend, great lady. 💕," she wrote.