'RHONY': Eboni K. Williams Compares First Season on the Show To Working at Fox News
The Real Housewives of New York fans are excited about Season 13's upcoming premiere. Viewers will finally meet Eboni K. Williams, the newest housewife, and the first Black apple holder. Williams says there will be many conversations regarding race this season. She compares her experience on the reality show to her time working on Fox …
The Real Housewives of New York fans are excited about Season 13's upcoming premiere. Viewers will finally meet Eboni K. Williams, the newest housewife, and the first Black apple holder. Williams says there will be many conversations regarding race this season. She compares her experience on the reality show to her time working on Fox News.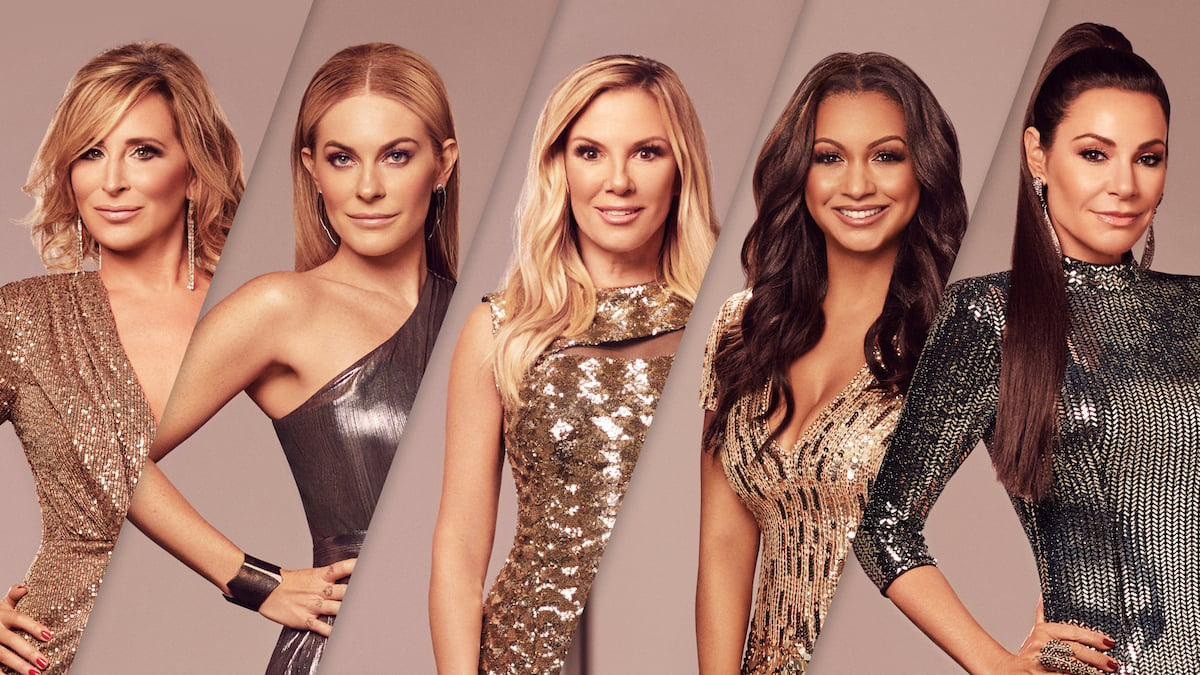 Eboni K. Williams says explaining racism on 'RHONY' is like working for Fox News
While FOX News is known for its conservative views, it didn't stop Williams from taking on the task of challenging their perspective when she became a correspondent for the network in 2017.
The trailer for Williams' inaugural season on RHONY shows Williams going up against her co-stars regarding issues of race. Williams says Fox News prepared her for the debates Bravo viewers will see.
"I would say that my time at Fox News was a great primer for my experience on the show," she told Vulture in a recent interview. "It's a fool's errand to go into these conversations thinking you're going to change the other person. All you should really concern yourself with is delivering clear, authentic, fact-based, emotionally authentic communication." 
Related: 'RHONY' Season 13 Spoilers: Leah McSweeney, Heather Thomson Feud Makes Housewife Quit, Source Says
Furthermore, while Williams cannot ignore engaging in such conversations, she insists it's not her responsibility to educate her co-stars.
"It's really never me saying, 'Oh, let me have this conversation with Ramona so I can get her to understand Black Lives Matter.' That is not my f**king job," she declares. "Bravo didn't pay me for that. Nor is it even my assignment to get all of the people that watch this show to understand that. Like, I'm really not a teacher on this show." Still, she says, "If people get an education, that's amazing."
The 'RHONY' newbie is the first Black cast member 
Reports began surfacing that Bravo producers were looking to diversify the RHONY cast and Williams was confirmed as the official apple holder. The legal analyst and cultural critic is the franchise's first Black cast member. 
She comes with an impressive resume, including a successful legal career and a variety of television appearances and co-hosting gigs, including co-hosting Revolt TV's talk show State of the Culture.
Related: 'RHONY': Did New Cast Member Eboni K. Williams Spill That Heather Thomson Returning for Season 13?
Us Weekly reports of Williams' excitement of joining the cast, with Williams telling TMZ at the time:
"NYC is filled with successful and dynamic Black women," Williams states. "I'm excited to join this legendary franchise as the first Black housewife. Can't wait to share a slice of life in this city that hasn't been seen before. Anyone who's aware of my work knows I don't hold back. I'm going to keep it just as real here as I do everywhere else."
Eboni K. Williams says Leah McSweeney is her favorite co-star
Williams may be new but she's not intimidated by her new co-stars. In fact, she says she's become friendly with McSweeney.
"She's lovely and what I, and Leah knows this so I'm not saying anything to you that I'm not saying to Leah," Williams told Bevy Smith while she was a guest on the podcast Bevelations. "When I first engaged with her I was curious…I call Leah "Black adjacent"…she's adjacent to the culture. 
The new season of RHONY is set to premiere on Tuesday, May 4 at 9 p.m EST.