'RHONY': Eboni K. Williams Shoots Back at Critics – Says Discussing Race is Her 'Authentic Self'
Eboni K. Williams' historic debut as the first Black cast member of The Real Housewives of New York has not been an easy road. While some appreciate all of her Black girl magic, others think it's too much and takes away from the fun tone of the show. She's been blamed for the decline in viewership but Williams says she's just being herself.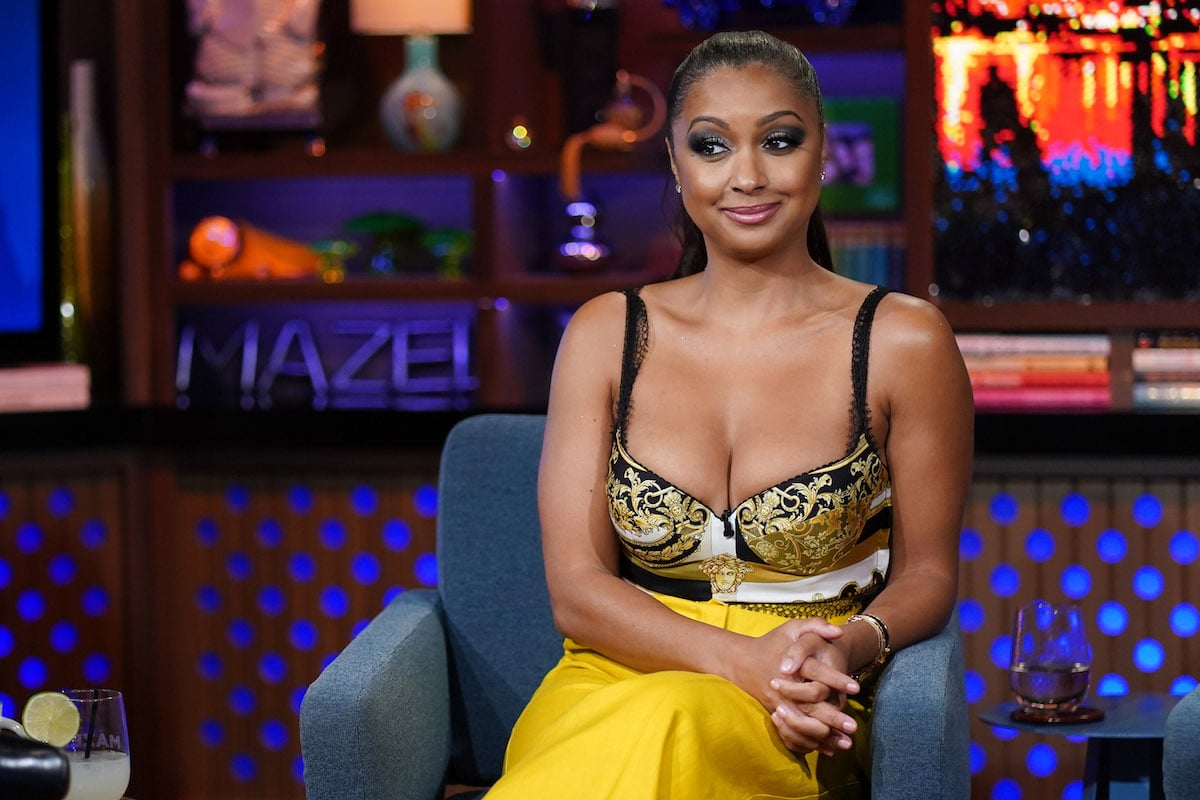 Eboni K. Williams says race is synonymous with her life and work
Williams has been facing criticism that she makes every conversation about race. She's challenged her co-stars to face microaggressions and behaviors that they have typically not been cognizant of. Some of her co-stars have also complained that the race subject is overwhelming and too heavy at times. But Williams says she's just being herself.
The former prosecutor is an admitted Black history, culture, and studies academic – and defends herself against the criticism.
"I decided long ago when I was invited to join this cast and presented with this incredible opportunity to be a part of this legendary franchise, that I would only do it on the term of honoring my own authenticity, and my authenticity is I am a Black woman with significant consciousness of my space in this world and society," she tells E! News.
The 'RHONY' newbie shoots down allegations that she's responsible for the ratings dip
Multiple media outlets report that despite the diversity and tense conversations this season, viewers haven't necessarily been receptive. Speculation that Williams centering race as her storyline has been labeled as the reason for the decline in viewership. But Williams says that's false.
She tells TMZ, "'RHONY' has tackled tons of sensitive issues over the years — like mental health, alcoholism, bankruptcy and divorce — so race shouldn't be any different."
She doubles down on her belief to E!, noting, "Certainly everyone is entitled to their preference of what kind of television viewing they want to experience," she says. 
What they [viewers] are seeing by way of me introducing conversations that highlight Black excellence, that call out—when required—hostility towards Black American experiences, microaggressions and fragility of whiteness, all of that is just a part of my entirety. There is something that I do, which is bring all of myself to everything that I am, so it would be a disservice and a show of inauthenticity, to limit all that consciousness when it comes to Real Housewives of New York, when there's no other space in my life where I deal with that limitation.
Bravo defends Eboni K. Williams against the backlash
Williams admits that the criticism has been tough to bear. She's even taken a break from social media when things became too much for her. Williams also admitted to The Breakfast Club that she considered quitting during filming after a heated exchange with Ramona Singer regarding race and politics.
Luckily, Bravo is standing by Williams throughout this ordeal, telling E!:
"Bravo invited Eboni K. Williams as the first Black woman to join the cast of The Real Housewives of New York to be her authentic self, which has brought a new perspective to the show," the network states. "We support Eboni in expressing her views, and we are proud that the show is addressing these important and relevant issues."
RHONY airs every Wednesday on Bravo.