'RHONY': Elyse Slaine Calls Out Ramona Singer for Sleeping With 'Random Men'
Elyse Slaine and Ramona Singer from The Real Housewives of New York City continue to feud on social media. The two Bravo stars have been at odds after falling out of their friendship during the filming of the show. Slaine and Singer have taken jabs at each other and the latest one from the former is sure to sting the latter.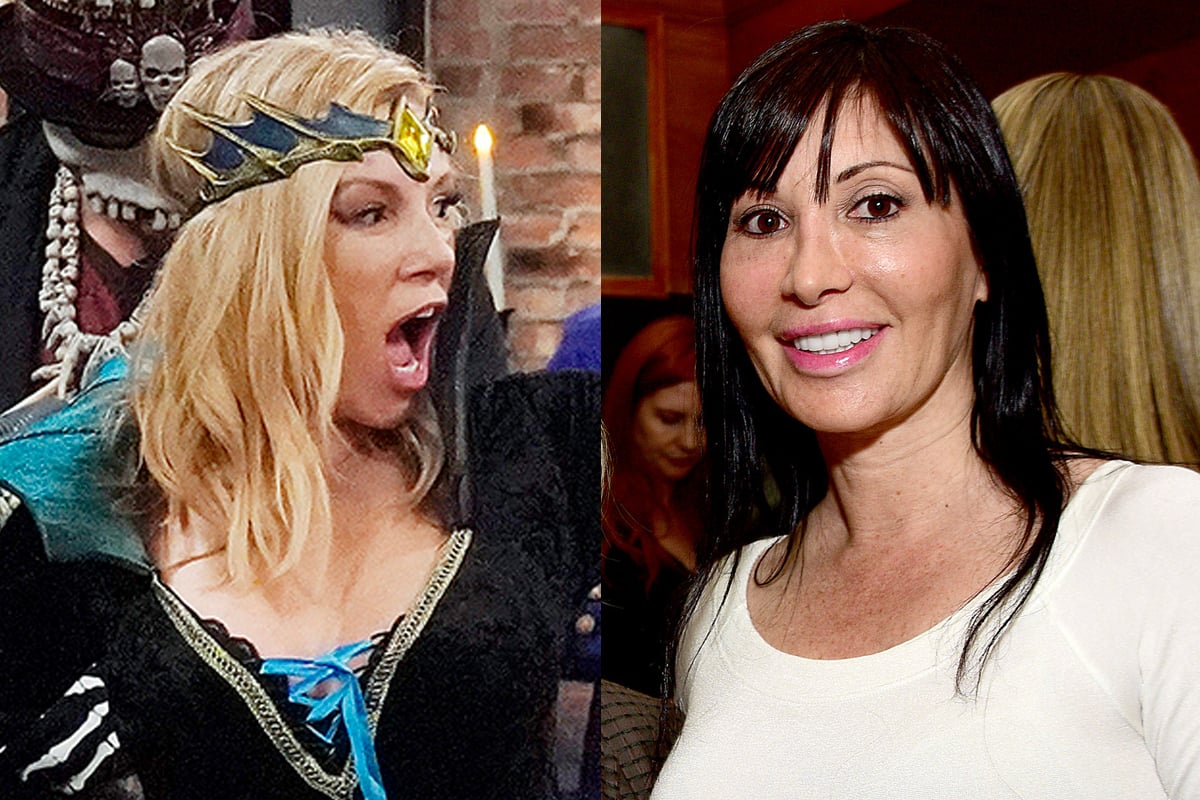 Elyse Slaine doesn't know why Ramona Singer is upset
Fans of RHONY have been able to see the downfall of Slaine's friendship with Singer. Both had been friends off-camera but things slowly shifted after Slaine was brought in as a "friend of" in season 12. Although Slaine does bring up that she feels distant from Singer, there's never a clear answer as to what caused the rift. Even Slaine said she didn't know exactly why Singer was different with her.
"Ramona and I did have a falling out midseason," Slaine told Heavy in July. "We have not spoken. We have mutual friends who are trying to get the two of us to sit down and have a talk. I honestly don't know what the falling out was about."
Despite not knowing the exact reasons as to why Singer was cold with her, Slaine does have an idea.
"I guess she had second thoughts about having me on the show but I never understood what the issue was because I felt like I consistently had her back on the show, so I don't know why she started having second thoughts about it," Slaine added.
Ramona Singer fires back and Elyse Slaine reacts
As fans join in on the conversation on social media and give their takes on the RHONY drama. After it was confirmed that Slaine was not appearing at the reunion, viewers shifted blame Singer's way. However, the entrepreneur fired back and said why she felt betrayed by Slaine.
"She betrayed me," Singer replied to a fan. "All she wanted was fame at my expense, not a friendship."
When another fan said they had seen a text exchange of how Singer was raving about Slaine being on the show, the OG star wrote: "The truth will come out eventually, it always does."
Singer echoed these same sentiments to the New York Post.
"Elyse used me for fame and she's continuing to do that to get what she wants," she told the publication. "She was never a true friend, she just wanted to be on the show."
When a blogger shared Singer's comments about Slaine the shared the story on Instagram with the title, "Ramona Slams Elyse, "She Is Just a Fame Wh**."
The story got to Slaine's eyes who then shared the story to her Instagram account and added a shocking tidbit.
"Ummm… I am not the one who sleeps with random men," Slaine clapped back.
Ramona Singer doesn't have 50 girlfriends anymore
Throughout RHONY Season 12, Singer has boasted about her 50 girlfriends but that number has lowered since losing Slaine's friendship. The latter even mocked Singer during a Cameo video that went viral.
"Ramona with, 'I've got 50 best friends,'" Slaine said in the clip. "Guess what b***h? Now she's down to 49 because I am out."
It doesn't seem like Slaine and Singer are going to make up soon. However, fans of RHONY can enjoy the drama from the Big Apple on social media as these two continue to battle it out online.
The Real Housewives of New York City airs Thursday nights at 9 p.m. ET on Bravo.