'RHONY': It's Over! Elyse Slaine Cuts Friendship With Ramona Singer
Elyse Slaine and Ramona Singer fell out during filming of 'RHONY' Season 12. As the drama heats up, Slaine confirms she is no longer friends with Singer.
Ramona Singer from The Real Housewives of New York City has been bragging about having a lot of friends. The Bravo personality claims to have 50 girlfriends and is allegedly close to all of them. However, her total number is one down after Elyse Slaine said that she is not friends with Singer after their fallout.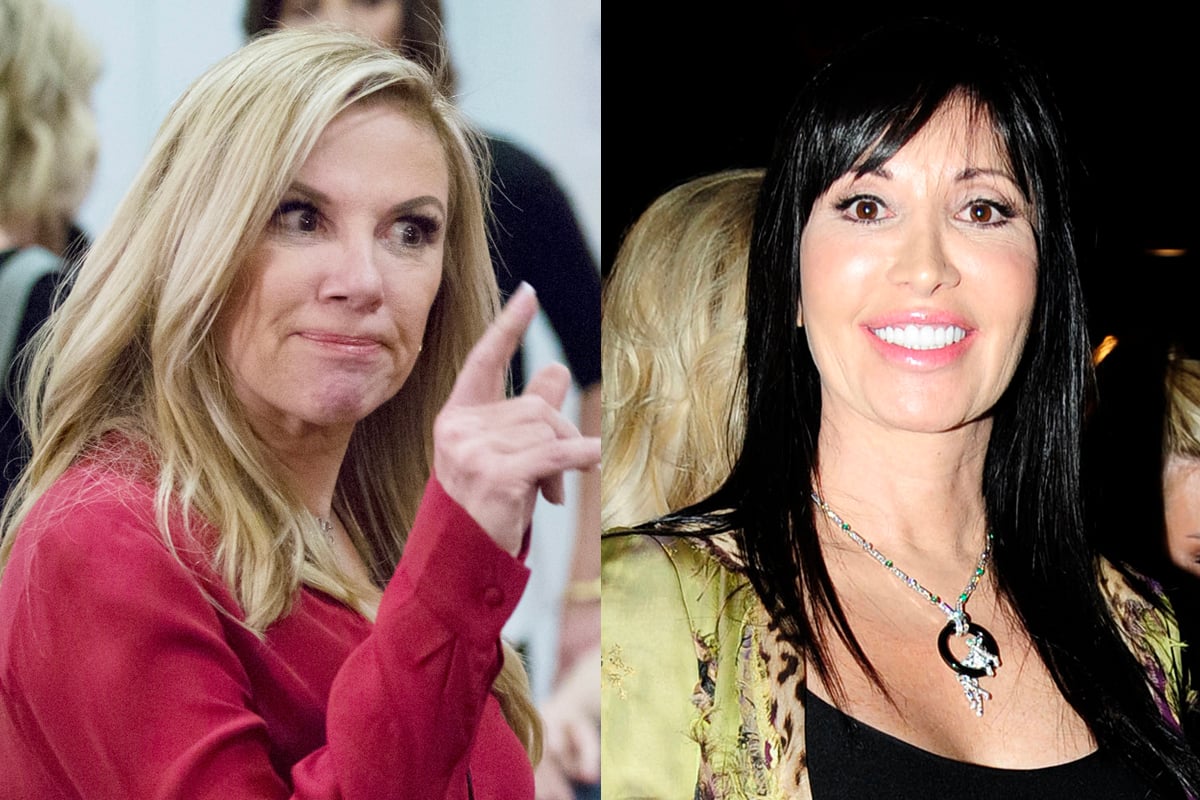 What did Elyse Slaine say?
Singer revealed that she is throwing herself a birthday party on a recent episode of RHONY Season 12. The entrepreneur says she invited 50 girlfriends to the bash, which she says are all close friends. Slaine, who joined the cast as a friend this season, disputes Singer saying she's not close to all of those women.
With the season wrapped, the Housewives have been rehashing the drama on social media and Slaine just sent a low blow to Singer. After many years of friendship, Slaine said she is not friends with Singer anymore.
"Ramona with, 'I've got 50 best friends,'" Slaine said in a viral Cameo clip mocking Singer. "Guess what b***h? Now she's down to 49 because I am out."
Although on the show it seems that Slaine and Singer are friendly, things seemed to have not improved and their friendship is over for good.
Slaine goes on to shade Singer in the video saying she was going to reveal why the latter doesn't have a man.
"You want a little tea on Ramona? Wait till you hear why she says she can't meet a man… listen to what she says," Slaine added while cuing in Leah McSweeney. "I have a friend who wants to give you a little tea on why Ramona can't meet a man."
"She sh**s during sex," McSweeney said as Slaine laughs in shock about the truth bomb she just dropped.
Elyse Slaine doesn't know why Ramona Singer is feuding with her
In June of this year, Slaine opened up about her feud with Singer. The former acknowledged that she had a fallout on the show with her long-time friend and they haven't talked about it since.
"Ramona and I did have a falling out midseason," Slaine told Heavy. "We have not spoken. We have mutual friends who are trying to get the two of us to sit down and have a talk. I honestly don't know what the falling out was about."
Although Slaine doesn't know why Singer distanced herself from her, she has a hint.
"I guess she had second thoughts about having me on the show but I never understood what the issue was because I felt like I consistently had her back on the show, so I don't know why she started having second thoughts about it," Slaine added.
Slaine came into RHONY as a friend of Singer in season 12. She was given more prominence on the show after Tinsley Mortimer left the show in midseason. Slaine is not technically an official "friend of" but she does do confessionals like the rest of the ladies to give insights to the scenes aired.
The Real Housewives of New York City airs Thursdays at 9 p.m. ET on Bravo.