'RHONY': Elyse Slaine Confirms She Won't Be at Reunion, Fans Convinced Ramona Singer Is at Fault
Elyse Slaine joined 'RHONY' in season 12 as a friend thanks to Ramona Singer. Now, the new star is saying she won't be at the reunion.
Elyse Slaine joined The Real Housewives of New York City as a friend in season 12. The new reality TV personality had ties with Ramona Singer, the last OG of the franchise that has been full-time since the beginning. During the production of the show, the two fell out and their friendship has been rocky ever since. Now Slaine is confirming she won't be at the reunion and fans think Singer is behind it all.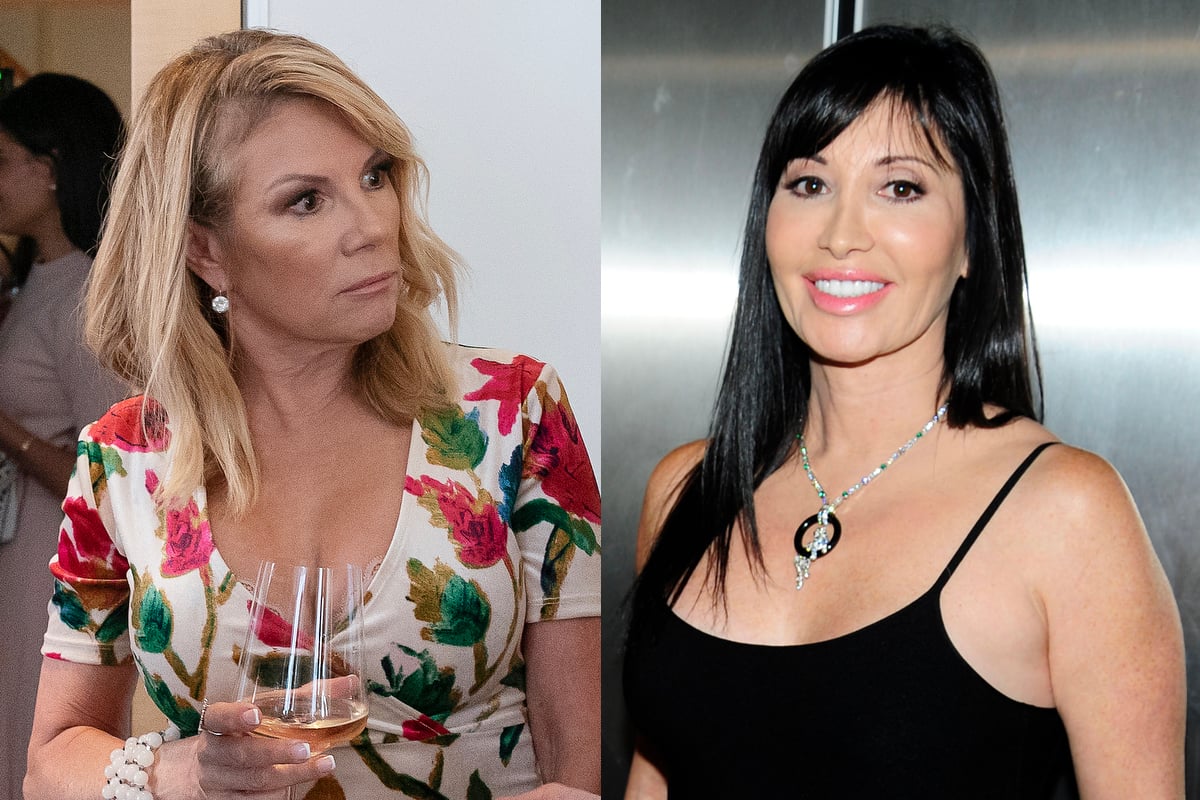 Elyse Slaine not going to be at the reunion
Slaine joined RHONY in season 12 unexpectedly. Although she is not an official "friend of," she has done confessionals for the show. Slaine has been having issues with Singer and continues to be distanced from her since the show wrapped filming.
With the season coming to an end soon, fans have been wondering who will be attending the reunion. A respected Housewives blog tweeted that Slaine wouldn't be doing the reunion because Singer didn't want her there.
The new RHONY star then replied saying, "I won't be at the reunion."
Fans not happy with Elyse Slaine not attending the reunion
Slaine has been heavily involved with the RHONY drama throughout the season. She has taken to social media to give fans more insight into the show's storylines. Many have questioned why Slaine wouldn't be at the reunion if she's been invested in the show. Fans are seemingly convinced Singer is behind everything.
"Well this is disappointing to hear, have enjoyed getting to know you. Best addition to any cast in a while," a fan replied.
"We will miss you, it would have been nice to have Ramona hear some truth," a viewer added.
"Stand your ground Elyse, Ramona can't just decide everything," a Twitter user suggested. "You were a part of the season and that monstrous villain can't erase you."
"Bad move Bravo, we want our girl Elyse there," another fan mentioned. "Giving Ramona that much say won't end well."
"That is such a bad call on the RHONY producers, it is not the Ramona show," another viewer noted.
"Oh no! Did the wretched Ramona get you banned? Please feel free to drag her all day on Twitter on reunion day," another Twitter user said.
Elyse Slaine cut friendship with Ramona Singer
Last week a Cameo video that Slaine made went viral. In the video, Slaine makes it clear that she is no longer friends with her.
"Ramona with, 'I've got 50 best friends,'" Slaine said in a viral Cameo clip mocking Singer. "Guess what b***h? Now she's down to 49 because I am out."
Earlier this year, Slaine acknowledged she distanced herself from long-time friend Singer.
"Ramona and I did have a falling out midseason," Slaine told Heavy. "We have not spoken. We have mutual friends who are trying to get the two of us to sit down and have a talk. I honestly don't know what the falling out was about."
Slaine believes that Singer might not have been OK with her taking on a bigger role on RHONY.
"I guess she had second thoughts about having me on the show but I never understood what the issue was because I felt like I consistently had her back on the show, so I don't know why she started having second thoughts about it," Slaine added.
The Real Housewives of New York City airs Thursdays at 9 p.m. ET on Bravo.