'RHONY': Elyse Slaine Breaks Silence on Her Season 13 Status
Elyse Slaine was featured on The Real Housewives of New York City throughout season 12. The "friend of" came on board with ties to Ramona Singer. However, they both ended on a bad note and are no longer friends. Slaine was completely shut out of the reunion and fans didn't get closure. She is now …
Elyse Slaine was featured on The Real Housewives of New York City throughout season 12. The "friend of" came on board with ties to Ramona Singer. However, they both ended on a bad note and are no longer friends. Slaine was completely shut out of the reunion and fans didn't get closure. She is now breaking her silence on her status for the upcoming season 13.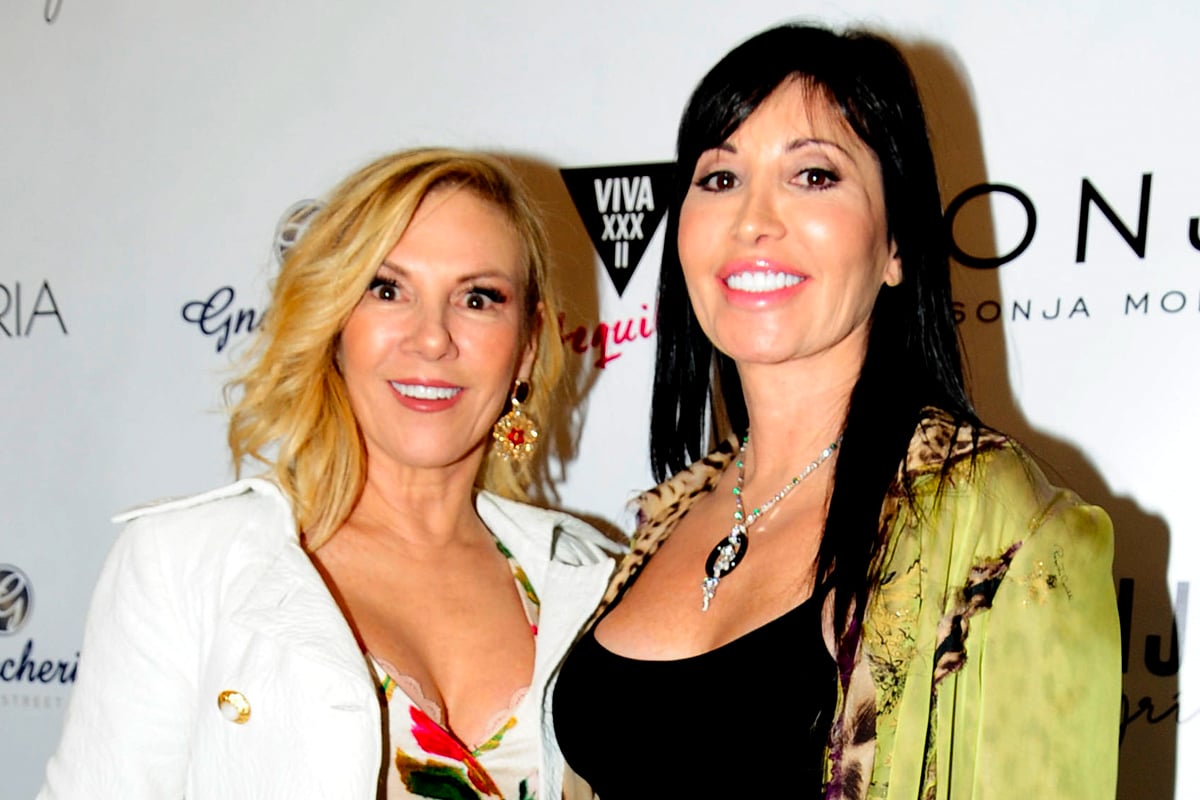 Why are Elyse Slaine and Ramona Singer upset at each other?
Slaine is a long-time friend of Singer and maintained a relationship off-camera. When Slaine joined as a "friend of," things quickly changed, and the former is not entirely sure why they had a fallout.
"Ramona and I did have a falling out midseason," Slaine told Heavy back in July. "We have not spoken. We have mutual friends who are trying to get the two of us to sit down and have a talk. I honestly don't know what the falling out was about."
The reality TV personality believes that Singer might have had second thoughts about recommending her to appear on RHONY.
"I guess she had second thoughts about having me on the show but I never understood what the issue was because I felt like I consistently had her back on the show, so I don't know why she started having second thoughts about it," Slaine added.
On the August 27 episode of RHONY, Singer addressed her disdain for Slaine. The veteran apple-holder called the latter a "friend jumper," said she was "not a girls' girl," and "not a good person."
"I don't trust her as far as I could throw her," Singer also told Luanne de Lesseps on the show. "I think she's manipulative, she's not genuine, and she disgusts me."
Is Elyse Slaine coming back?
As RHONY Season 13 gets ready to start filming, many fans have been questioning if Slaine would be returning. First of all, her chances of coming back seem slim after she was shut out of the season 12 reunion. The reality TV personality has not been mentioned in the first two parts of the reunion, nor has Andy Cohen asked Singer about the status of their friendship. Fans were upset that Slaine was not extended an invite as she was very much a part of the show.
Slaine recently addressed her fans if she was coming back for another season of RHONY and she didn't have great news.
"In response to many of your inquires, the answer is no, I will not be returning to RHONY," she recently tweeted. "Thank you for the support, laughs, and friendship. I adore so many of you. I value you, and I am always available to chat."
A fan asked Slaine why she was not included at the reunion and her answer was what many fans initially thought.
"Ramona blocked me from the reunion," Slaine replied.
However, when a fan called Singer a "devil," Slaine jumped in and didn't blame her former friend completely.
"We probably both share some responsibility for the demise of the relationship," Slaine told the fan.
The Real Housewives of New York City Season 12 reunion airs its third and final part on Thursday, September 24 at 9 p.m. ET on Bravo.