'RHONY': Fans Come for Ramona Singer After She Claims She Is the Only Star That Doesn't Have a Drinking Problem
This season on Real Housewives of New York, fans have witnessed Ramona Singer play the role of a "high society" buzzkill. Singer seems to have selective memory when it comes to her past shenanigans while ignoring Sonja Morgan's rowdy behavior altogether. The RHONY veteran seems to have problems with each one of her co-stars, but the way she has gone after newbie Leah McSweeney recently has fans coming for her.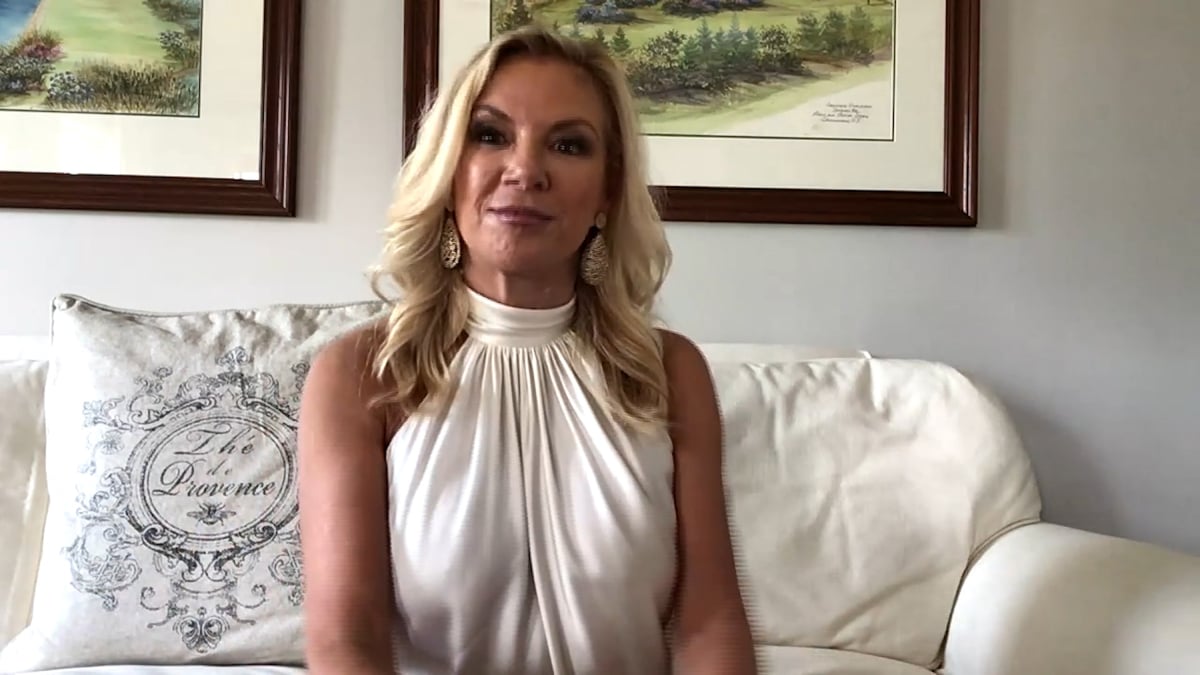 An alcohol-fueled season
Season 12 of RHONY has been a crazy one fueled by an enormous consumption of alcohol. It was never a secret that the ladies of the Big Apple love to drink, but this season they have taken it to another level.
Ramona has not been happy about everyone's out-of-control behavior, and she is letting everyone know how she feels. During a recent episode, things got heated at her birthday party when Leah started grinding on Luann de Lesseps.
This outrageous behavior triggered Ramona, and she asked for the producers and tried to cut the cameras. Things got worse when she flipped out before threatening to quit the show. All of this went down while Sonja Morgan was drunkenly stomping on a mirror.
Ramona then slammed her co-stars on social media when a fan commented, "you seem to be the only one without a drinking problem." The RHONY star immediately replied that it "appears that way."
It's one thing to go after her co-stars over their drinking and partying, but it's quite another to bring up mental health issues on national TV.
Ramona Singer crosses the line…again
Ramona gossiped about Leah's bipolar II disorder and outed her in front of Bravo cameras during a recent episode.
"I found out she's [Leah] bipolar, and she's on medication," Ramona told Sonja. "You cannot mix alcohol with meds; it makes you act not responsible."
Fans let Ramona know that they didn't agree with her treatment of Leah, leaving comments like "she's got enough other problems." One fan even called Ramona out for her past shenanigans and brought up "turtle time."
During an appearance on Watch What Happens Live with Andy Cohen, Ramona admitted that she regretted discussing Leah's mental health on RHONY.
"I actually feel that Leah, the fact that she was able to write this article showed so much courage and guts and I just wish her the best on her journey," said Ramona in reference to Leah's 2016 Hypebae article about her diagnosis. 
RELATED: 'RHONY': Leah McSweeney Claims Ramona Singer Tried to Get Her Kicked Off the Show Midseason
Ramona later tweeted that she never intended to "shame Leah about her mental health issues."
Singer wrote that she now understands it's Leah's story to tell. Ramona added that she admires Leah for the "courage and strength" it took for her to go public about her struggles. She went on to claim that she wishes her well and wants to support her in the right way.
'RHONY' fans aren't buying it
After finding out that Ramona had shared her private medical info, Leah explained that doctors diagnosed her with bipolar II disorder on her 30th birthday. She says she has dedicated the last seven years of her life to getting it under control and getting herself in a good place.
She added that she wasn't on medication, and Ramona talking about her in that way was "despicable."
Leah confronted Ramona during a cast dinner in Mexico, telling her that she was disappointed she would talk about her depression issues behind her back in a way that belittles her. 
RELATED: 'RHONY': Leah McSweeney Has Bethenny Frankel to Thank For Her Spot on Season 12
Ramona fired back that she was trying to make an excuse for Leah's behavior and "how you hurt me." Again, this all went down while Ramona is ignoring the fact that Sonja is tanked…again!
Fans took to Twitter to let Ramona know that they aren't buying her apology. One wrote, "It was horrible, hateful, and selfish what you did! I did not think anything was more disgusting than seeing you in leggings, but you proved me wrong! If you had a 'real' life, you would have a 'storyline' other than attacking others!"
Another added that it was time for Ramona to leave the show because she is "no longer enjoyable to watch."
"You have become unbearable. Time to move on," wrote the disgusted fan.
New episodes of Real Housewives of New York air Thursday nights on Bravo.