'RHONY' Fans Are Freaking Out Over Dorinda Medley's Recent Instagram Post; Is She Returning to the Bravo Show?
The Real Housewives of New York fans spotted Dorinda Medley's recent Instagram post. Many wondered if this meant she was returning to the popular Bravo show. The December 8 post is a four-second video with the caption, "Stay focused on what you want in life." Medley is smiling in front of a familiar green screen and wearing a stunning evening dress. What is the beloved Bluestone Manor host trying to tell fans?
Dorinda Medley's experience on Season 12 of 'RHONY'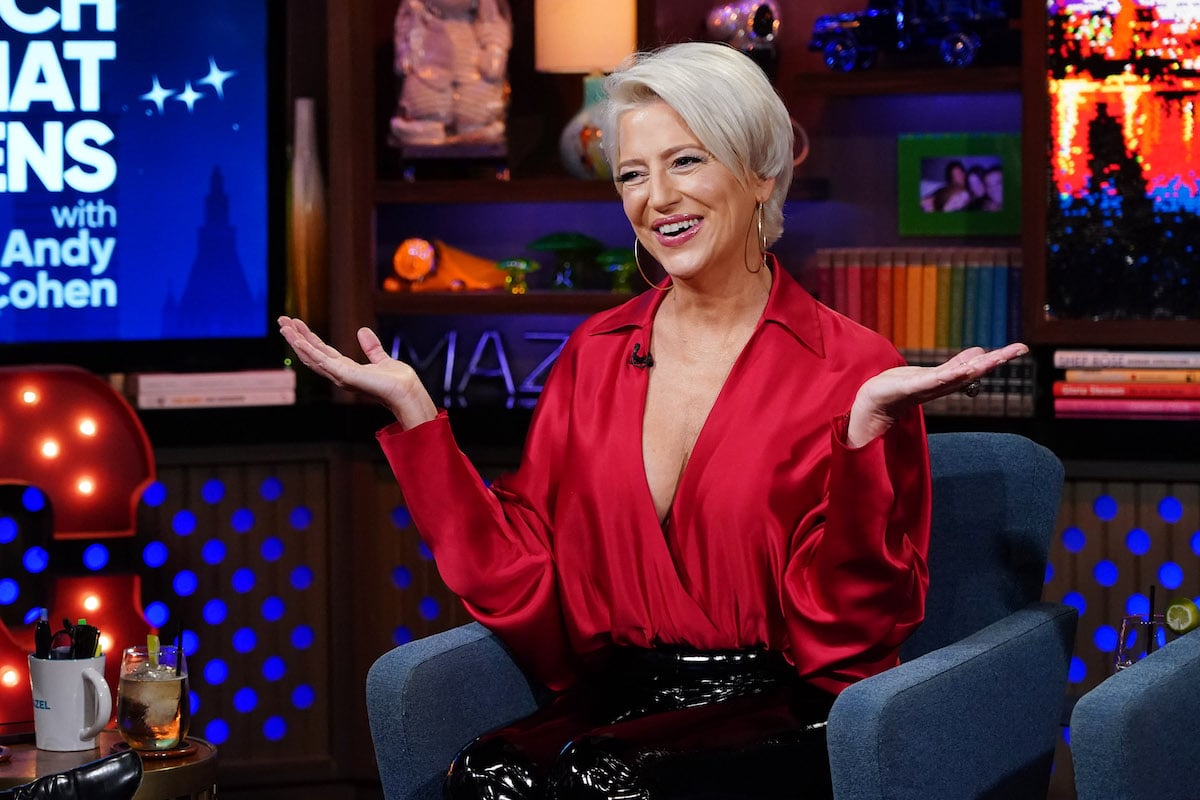 Medley last appeared on Season 12 of RHONY during a difficult time in her personal life. Before filming for that season began, a series of unfortunate events left her emotionally vulnerable. Medley's house flooded, her father died, and she was experiencing a painful breakup.
Once filming got underway, Medley found herself at the center of the drama that dominated Season 12. Her battle with Tinsley Mortimer led to ugly words and even uglier accusations between the two women. Medley accused Mortimer of using a fake storyline on the show, saying she wanted her cast members to be authentic.
Later on Season 12 of RHONY, Medly offered Mortimer a turkey baster, knowing she had potential fertility issues. It wasn't a good look for the popular housewife.
Bravo encourages women on the popular show to be creative with their storylines to make them dramatic and engaging. But Medley took it a little too far. Bravo did not ask her to return for RHONY Season 13 as a result of her season 12 antics. Allegedly, Bravo didn't fire her outright. Rather, they put her on "pause" for the time being.
Will Medley return to 'RHONY'?
When the 57-year-old posted a picture of herself in front of a green screen on her Instagram account on December 8, 2021, fans went wild. They began speculating if this meant Medley was returning to the show.
The post received nearly 300,000 likes and thousands of comments. Many followers expressed hope that she was coming back to RHONY. Bravo fans noted that Medly posed in front of a green screen similar to the ones used in the intro of every RHONY episode.
Another element of Medley's possible return: The 13th season of the show wasn't well-received, resulting in a rating drop. Fans of the Make It Nice author think the season wasn't as good in part because she wasn't in it.
Medley has explained that she doesn't think her absence was the sole reason the 13th season was unsuccessful. She explained that there's little room to move around in New York City during a global pandemic. Dining out, partying, and socializing fuel the city and its residents, so Medley believes RHONY will improve as the coronavirus (hopefully) subsides.
Anything is possible on 'RHONY,' according to Andy Cohen
In the spring, RHONY cast member Leah McSweeney and actor Leslie Bibb appeared on Watch What Happens Live With Andy Cohen. McSweeney asked Cohen, the executive producer on Bravo's Real Housewives shows, about Medley's return. The Married to the Mob founder maintained that she was still in contact with both Medley and Mortimer, explaining that she talks to both women often.
When Bibb asked Cohen if Medley would return to RHONY, he replied, "Anything is possible." It's quite an amendment to what he said in the fall of 2020 on Radio Andy, his SiriusXM show. At the time, he'd said Medley had a tough season 12, and it was best for her to sit out of the show.
In August, several media venues including The Wrap reported that Medley would return to lead a "housewives mash-up" series on Peacock. The new series will feature former stars from New York, Atlanta, Beverly Hills, and Orange County as they live under one roof. This show reportedly includes Taylor Armstrong, Jill Zarin, Vicki Gunvalson, Eva Marcille, Brandi Glanville, and Phaedra Parks. The ladies will hang out with Medley in a "top-secret location." Filming began in September.
RELATED: 'RHONY': Dorinda Medley Responds to Her Famous Saying, 'Say It, Forget It. Write It, Regret It,' After Writing Her Debut Memoir