'RHONY' Friend Says Cast and Show Future Rumors Are 'BS' (Exclusive)
The Real Housewives of New York City friend David Yontef warns fans about believing the ongoing hype and rumors that continue to dog season 13. Rumors about cast member departures, old cast member returns and the entire series being canceled continue to circulate, giving some fans total whiplash. Yontef told Showbiz Cheat Sheet everyone should take a beat and allow the season to play out before rushing to any conclusions.
'RHONY' friend David Yontef said rumors are just rumors
The majority of the rumors came from the gossip Instagram account, Deux Moi. And Yontef thinks the person who runs the account is playing with fire. He wishes no ill will on the account. But "websites like that are so dangerous in that a lot of people believe what is written there and give life to ridiculous rumors and go down the rabbit hole," he said. Yontef is the host of the Behind the Velvet Rope with David Yontef podcast. He has hosted RHONY cast members like Luann de Lesseps and most recently, Dorinda Medley.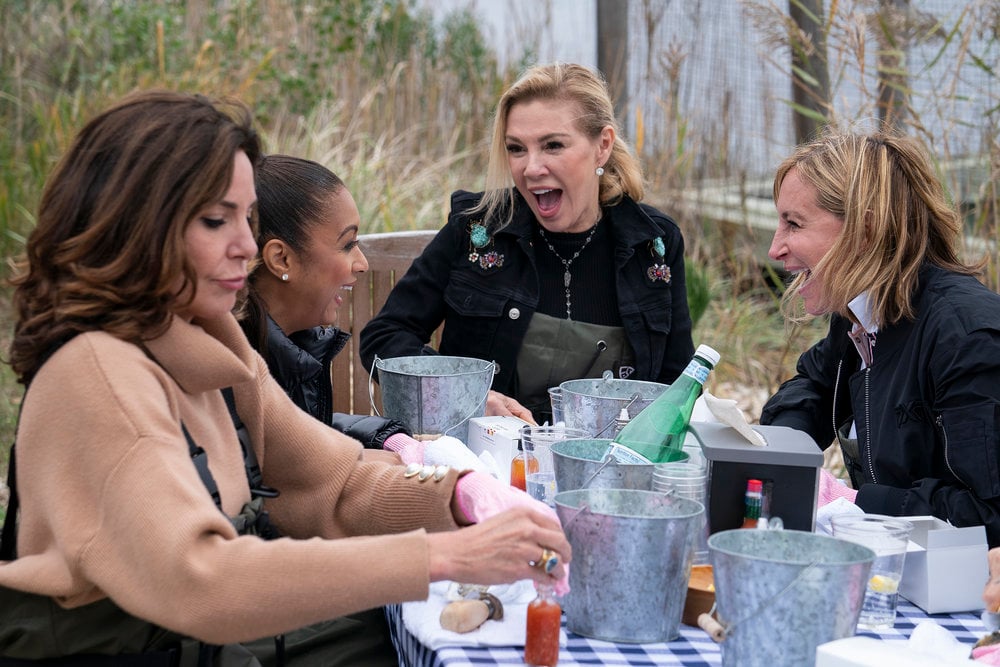 "Nothing has been confirmed yet for next season," he said. "The reunion hasn't even happened yet for this season.  That is why I have a five-day-a-week interview podcast. If I want to know something I go directly to the source and have a bunch of the current and past RHONY coming up and will be addressing these rumors."
Yontef said, "They are BS as of now." Adding, "No one is sitting at the Rainbow Room on a Monday in the dead of August, with a martini in hand dialing up Bethenny Frankel."
Who is most likely to return to 'RHONY'?
"As of right now today, I can tell you, there is no basis or merit to any of them, from my own sources since we seem to be playing that game," Yontef said. "I think the one past RHONY cast member most likely to come back is Tinsley [Mortimer]."
"She is on-brand for where the show is seemingly headed," he asserted. "[She] could blend with almost any combo of cast members and has a completely new life now that she is single. Anything more than that, what's the rush. We will just have to wait and as they say #staytuned."
Dorinda Medley thinks viewers should understand why 'RHONY' Season 13 was tough to film
Medley told Yontef that viewers may not understand how different it was to film RHONY during a global pandemic. "We've got to remember too, it was Covid," she said on the Behind the Velvet Rope with David Yontef podcast.
"It was a tough season to film," she admitted. "You know, it's one thing to do Covid filming when you're in Beverly Hills or New Jersey or stuff, you have all that outdoor space. You've got to remember we as New York girls, that's what we do. New York and people and restaurants. So I have to say, although I'm incredibly pleased that you know, people miss me and it's so nice to see all those names and everything. I can't take full credit. I do think it was a tough year. Just it is a tough year and you know, but I can't say much about that. 'Cause I'm on pause, like a good Memorex tape."
"You know, this is not a good season, bad season, this is a franchise," she added flicking at the slew of rumors. "It will just keep on moving. And it will, you know, it's like life. You're going to have good times at some are going to be better. And I'm sure it's all going to work out in the scheme of things." Adding, "It's sort of iconic. New York Housewives are iconic."