'RHONY:' Has Ramona Singer Really Replaced Pinot Grigio with a New Cocktail?
For Ramona Singer from The Real Housewives of New York City, "Turtle Time" always meant pinot grigio time.
The wine-loving Houswife even had her own brand of wine, known as the Ramona Singer Pinot Grigio, which she often brought to parties. But since launching her wine collection, Singer has moved onto skincare. She's currently promoting her "Ageless by Ramona" skin renewal serum, which allows regular mortals to achieve the same age-reversing effects Singer displays.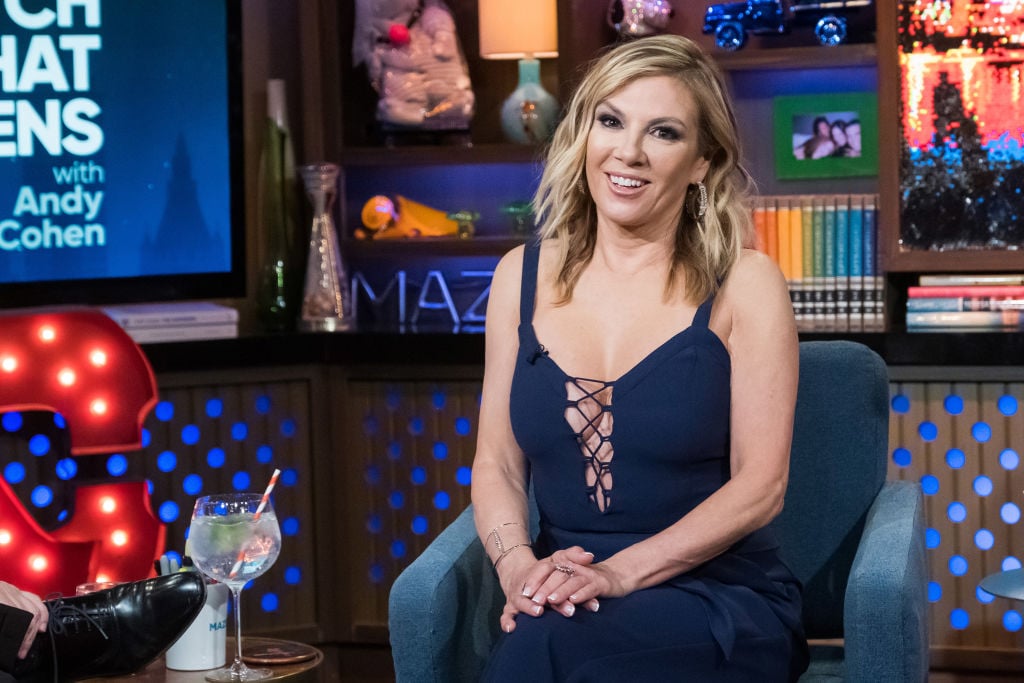 Even though her wine may have taken a backseat to skincare, she is certainly still a loyal wine lover, right? Singer admits she loves her wine, but now "Turtle Time" has a new celebratory cocktail.
She insists this is her secret to anti-aging
Singer dished with US Weekly about what she is doing to basically age in reverse. She's always been adamant about working out and said she's mixed up her workouts.
"I'm doing a lot of combinations. So I'm doing Exhale, which is all about Core Fusion." Also, "I do free weights. I do core training," She is also still playing tennis and running, but intermittently. "I run for a mile on a treadmill. So it's working."
Singer has posted a number of bikini shots on Instagram lately. At age 62 she's still able to rock a two-piece suit and posted an epic video dancing by the pool. She is even sharing clothes with her daughter Avery. "Off to Montauk! ☀️The girls raided my closet!" Singer wrote looking like one of the kids in the photo she shared.
But she's also cut back on the wine
As much as she loves her wine, Singer knows wine is packed with sugar and calories. One five-ounce glass of wine has between 120 to 130 calories. Only a few small glasses can amount to enough calories in what some people consume for an entire meal.
So Singer says she's reduced wine drinking and replaced it with a new alcoholic beverage. "I'm not drinking so much wine anymore," she told US Weekly. "I'm drinking vodka." But added, "I love my wine. Don't get me wrong, I still drink the wine but I start off with the vodka."
She added she'll only go for wine if it is a good bottle. "Unless you get the good bottle of wine, I'm not wasting my calories on that," she noted. Singer also takes a hard pass on dessert and stays hydrated.
She shared how she likes her vodka
Singer made the leap to vodka last summer and shared how to make the ultimate vodka soda. She appeared on Watch What Happens Live with Andy Cohen and said she was sipping vodka with plenty of club soda to "stay hydrated."
"Hydrating with vodka?" Cohen asked, Bravo's The Feast recounts. "But what about pinot grigio?" Singer claimed she was into vodka sodas. Plus she shared her fun summer drink on her Instagram.
In a video, Singer poured Tito's vodka into an oversized wine glass (to get two drinks in one). She loads the glass with ice because she likes her drinks as cold as possible. Then she tops it with club soda and large lime slices. She also loves a straw because "Who wants to ruin their lipstick?"