'RHONY': Heather Thomson Reveals Why She Thinks Aviva Drescher Was Fired
Even though Aviva Drescher from The Real Housewives of New York City only appeared on the show for two seasons, she made a significant impression on viewers.
Known for her infamous "leg throwing" scene, Drescher was also once married to RHONY playboy and serial Housewives dater, Harry Dubin. Drescher also reluctantly attended a girls' trip to St. Barths where she lobbed a comment that had viewers floored. When she became extremely annoyed with Ramona Singer and Sonja Morgan she called them white trash. While she said she regretted the moment, she said the women pushed her over the edge.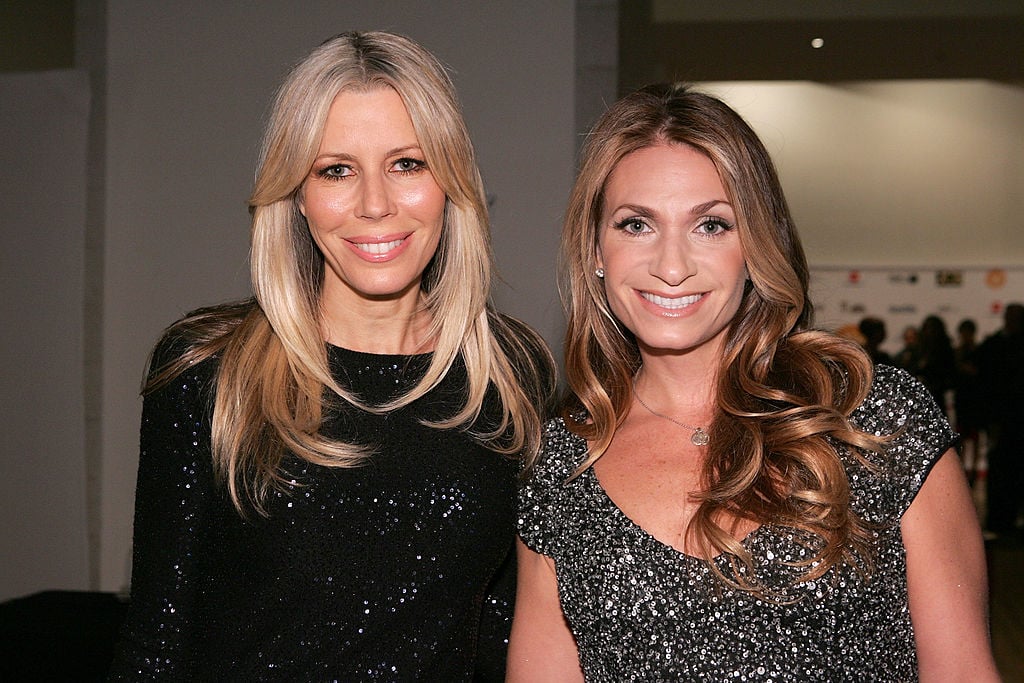 Even though Drescher brought a significant amount of drama to the show, she only lasted for two seasons. Fans have long believed she was fired for throwing her leg during a cocktail party. Drescher lost her leg during a freak farm accident when she was a child. Her prosthetic leg became quite a talking point during the show. But was that why she was "two and done?" RHONY alum Heather Thomson has her own theory.
It's not about the leg
Thomson shared with Out in the Wild podcast that viewers have believed the leg throwing incident provided Drescher with her one-way ticket out of the franchise. "For me, she was always using her leg, and Aviva is smart, she's savvy, she could roll with the best of them," Thomson says. "I thought she used [the leg] as a crutch."
She adds that the whole "leg throwing" incident was actually staged. Thomson said the cast was at a high tabletop and to move to a lower table so Drescher could "click off the leg." Thomson added that Drescher told production that she was going to throw her leg that night.
This is why Thomson thinks Drescher was fired
While the leg practically became another cast member on the show, Thomson said she thinks Drescher was let go because she refused to go on any of the trips. When Drescher showed up at St. Barths and called Morgan and Singer "white trash" she arrived as a surprise. She originally shared with the cast she was afraid to fly and wasn't going to go. Drescher came, accompanied by her husband and seemed to quickly become unglued.
Thomson says that missing the trip meant missing a big part of the storylines. "So you create this dynamic and then the trips are supposed to be the big, you know, coming to a head," Thomson says. "Or people are either fighting or making up. These trips, when you are put in a house together, circumstances are important. And so Aviva being such a strong player when she would then bow out of the trips, it screwed up the dynamic."
Thomson says when Drescher showed up at the St. Barths trip, she acted like it was a big hero move. "But no, no, no, you don't get to do that," she said. Morgan and Singer were both angry about Drescher's arrival too, Thomson recalled. Plus if Drescher forced herself to travel she'd have to go with her husband. "So she didn't get fired for the leg," she said. "She got fired because she was difficult as a cast member."