'RHONY': Heather Thomson Says Eboni K. Williams 'Stirred the Pot' Which Led to Feud With Leah McSweeney
Heather Thomson is calling out Eboni K. Williams for the way she handled the situation with Leah McSweeney on 'RHONY' and says she "stirred the pot."
Eboni K. Williams is the newest star of The Real Housewives of New York City. The accomplished author, producer, and attorney quickly became friends with Leah McSweeney. Now Thomson is revealing that the feud that broke out on the show was "stirred" by Williams.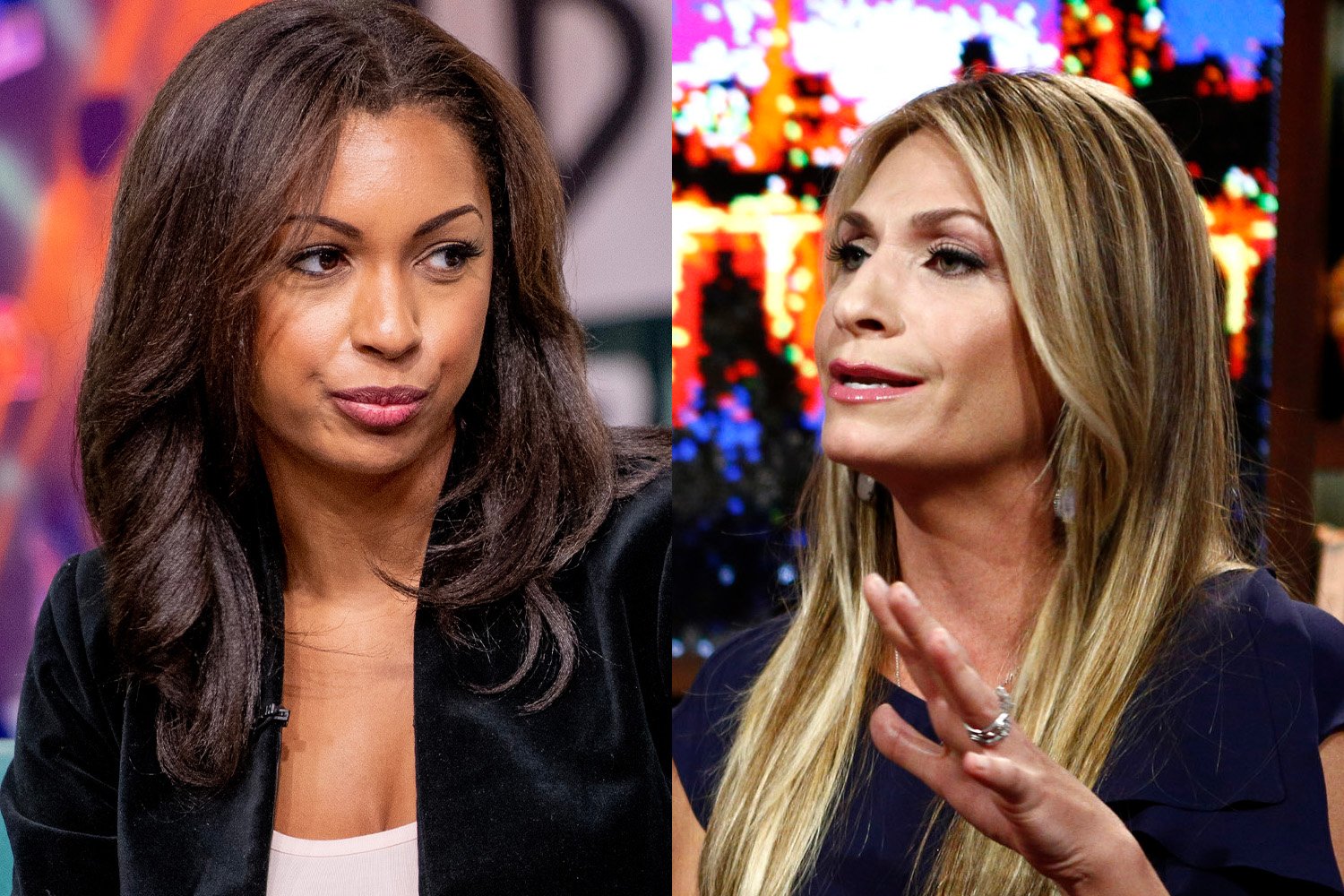 Why are Leah McSweeney and Heather Thomson feuding?
Thomson is a former RHONY star that was short-lived and only lasted three seasons on the show. Since leaving the franchise, the Yummie founder has made guest appearances on the Bravo reality series. Many fans had been asking for her to return to the show and it finally happened in season 13, the one currently airing. Thomson signed up as an official "friend of" but she didn't last long and quickly leaves after a feud with McSweeney.
When the RHONY ladies decided to spend a weekend at Ramona Singer's Hamptons home, the latter said she had invited Thomson as well. McSweeney jumped at the news as she knows Thomson had been talking bad about some of the women from when she had an apple. Despite what Thomson said on her podcast, both Singer and Luann de Lesseps talked things out and moved on.
There was already ill-will between McSweeney and Thomson and their relationship was tense. Things got worse when Williams relayed a conversation she had with Thomson talking about the presidential election. McSweeney had said she was possibly not voting, to which Williams had an issue with and Thomson agreed. However, this sent McSweeney over the edge and things took a downturn.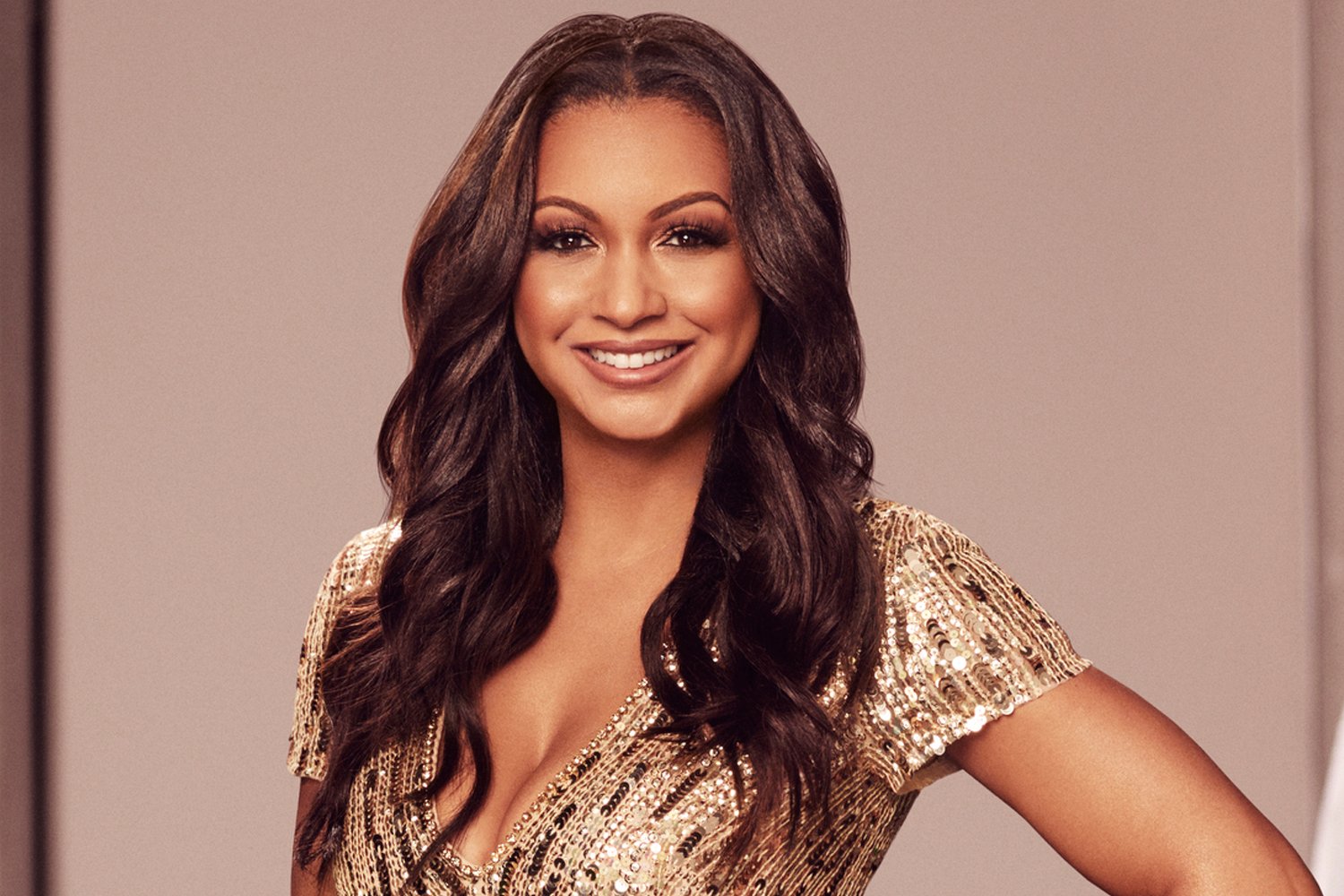 Heather Thomson calls out Eboni K. Williams
As the RHONY ladies headed out to a party, Thomson and McSweeney were left alone in a bus. The latter refused to sit there with her and exploded throwing flowers toward her. McSweeney was also emotionally a wreck as she had received a call from her mother about her grandmother dying.
When recalling the events of that night, Thomson made an appearance on Housewives Nightcap where she talked about the incident and called out Williams for the way she handled the situation.
"I think she stirred the pot, and she caused an issue, and she didn't speak up," Thomson said. "We had a conversation that was off-camera. And I said, 'Boy, Leah really gunning for me.' And I said, 'And this whole voting thing,' and she said, 'Yes, it's very upsetting to me.' And we both shared our opinions that it's a privilege to be able to vote."
Thomson said that "it was a very quick conversation" she had with McSweeney and gave Williams an example of how she should've relayed it.
"I think she could have said, 'Wait a minute, girl, you're going way too crazy. That's not what happened.' She just let her storm out of the room. She had an opinion as strong as I had and Eboni sat silent. So that I thought was cowardly," she added.
Since then, Thomson quit the show and won't be returning for the rest of the season. However, she has been making the press rounds with anybody that can have her and giving her side of the story.
The Real Housewives of New York City airs Tuesday nights at 9 p.m. ET on Bravo.