'RHONY': Heather Thomson Was Mad at Producers for Pushing a Fake Storyline During Carole Radziwill's Birthday Party
It may be no secret that Harry Dubin faked his "proposal" to Sonja Morgan on The Real Housewives of New York City. But what fans may not know is how annoyed Heather Thomson was during the whole ordeal.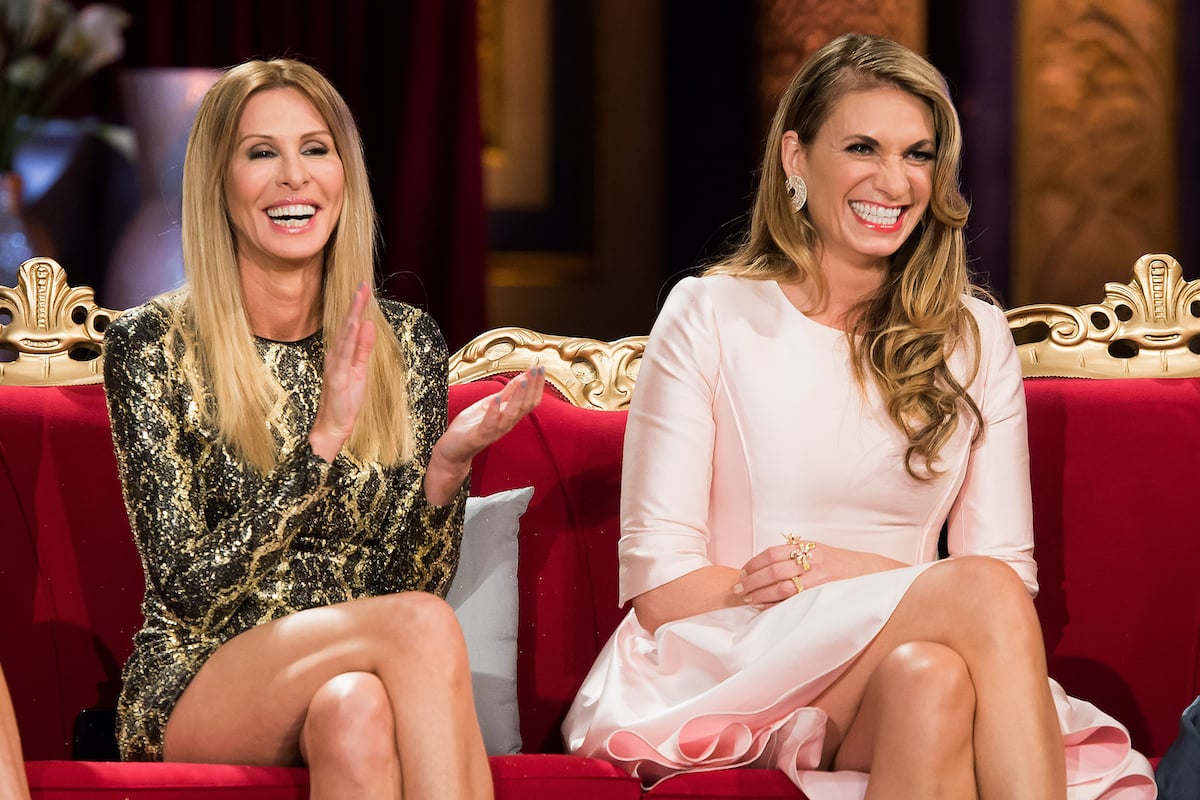 "I mean, maybe 'fake' [storyline] is not the right word," Thomson said on the Behind the Velvet Rope with David Yontef podcast. "It's like, you know, Harry Dubin's engagement to Sonja, you know what I mean? They were never getting married."
"It was Ramona's [Singer] ring that Mario's mother had given him," she recalled. "You know, like, I don't know if that's huge gossip or not, but I remember getting mad at the producer that night because it was Carol's [Radziwill] birthday party. And we were spending all this time on this thing that I thought was kind of just a joke. I was like, why aren't we watching really what's happening when you turn 50? You know what I mean? There's a lot of emotion and truth be told. Jacques and Luann really did break up and we had had that issue."
"And although [Dubin and Morgan] truly were a relationship and they definitely had a very long relationship. That wasn't the reality of the moment," she added. "I mean maybe if he really asked her, she would have really been excited. I don't know, but I know that that was not his intent."
'It's my birthday and you can cry if you want to!'
Radziwill's 50th birthday party was everything Housewives fans would want and more. However, the shindig may not have been exactly what Radziwill and Thomson hoped for as drama (shockingly) ensued. Thomson was overwhelmed with Radziwill's party ideas that included a snake handler and chandeliers from her home, Radar Online recounted.
"What?! She's smoking crack!" Thomson said during the 2014 episode. But the party decorations ended up being the least of Thomson's worries. Luann de Lesseps, who was dating Jacques Azoulay had broken up right before the party.
"Jacques and I broke up," de Lesseps revealed to Radziwill. "We've been bickering back and forth for a while. This has been going on for months. We're just in two different places right now in our lives and as much as we love each other, we love each other enough to recognize it."
That's when Radziwill told her, "It's my birthday and you can cry if you want to!" Morgan seemed more annoyed that she was the "last" to find out about the breakup than the breakup itself.
The party then focused on Sonja Morgan and Luann de Lesseps
Thomson certainly had to be frustrated when the entire party focus honed in on the Dubin, Morgan, and de Lesseps' love triangle. Dubin first made his love proclamation by giving Morgan a ring at the party.
"I'd like to take it to another level," he told Morgan. "I don't want you to think that I'm not serious about you, I'm totally serious about you. This is a ring for you, it's not your engagement ring, but it's a step to that." Morgan seemed initially thrilled but jammed the ring back in her purse, unsure what it meant.
Meanwhile, Dubin moved on to hit on de Lesseps. "You are stellarly beautiful," he said to de Lesseps. The two try to sneak out of the party together. "I'm single, let's get out of here," de Lesseps said in a confessional before the episode ended.