'RHONY': Is Sonja Morgan's Townhouse Still for Rent?
Sonja Morgan from The Real Housewives of New York City is seen, once again try to find renters to move into for her extravagant townhouse.
The show as shot a year ago, so did Morgan finally find someone to move in? Actually, she did but has also re-listed the home for sale.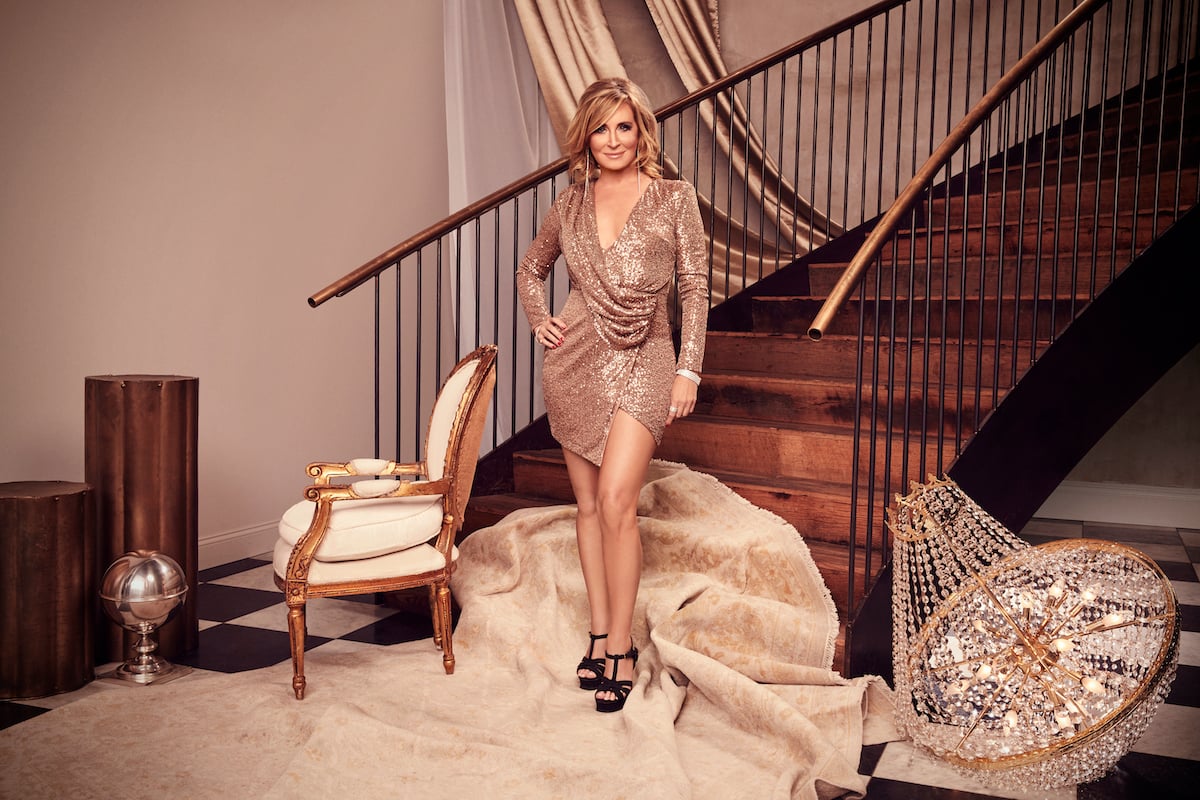 "I gave up the apartment," she said during an appearance on Watch What Happens Live with Andy Cohen. Adding, "I was there two years. I rented out my townhouse for the month. I'm back at the townhouse — not really, because I'm the landlord." She reportedly found a renter to pay her asking price of $32,000 per month and she just wants the home sold or rented solidly.
Morgan is staying at Dorinda Medley's apartment until her renter's lease expires, Bravo's Style & Living reports. Meanwhile, Medley is staying at her home in the Berkshires.
Sonja Morgan's townhouse is on the market for $10.75 million
Morgan hopes to capture the right buyer for the price of $10,750,000. The five-bedroom, five-bath 4,645 square foot home is located in a desirable neighborhood, only three blocks from Central Park.
She's had a love-hate relationship with the home. Morgan was open about her bond to the property, but admitted it was too overwhelming for her to care for on her own. She moved into an apartment in Columbus Circle and shared that it was a relief.
"Getting up from under the house has released me emotionally and physically from it so that I can do more in the apartment, spend more time with my girlfriends, spend more time with my daughter and my fashion designs, and when I go to the house now as a landlord, I get it done and I leave it there," she told Bravo's Style & Living.
Morgan has tried to unload the property for years
She and ex-husband  John Adams Morgan purchased the townhome, located at 162 East 63rd Street in 1998 for $9.1 million, 6sqft reports. Morgan listed the home shortly after she and her husband divorced in 2008.
Initially, Morgan asked $12 million for the property in 2009. She then tried other price points over three years ranging from $7 million to $9 million. By 2018, she switched over to offer it for rent. She currently offers the home for rent or sale.
Friend and Million Dollar Listing Los Angeles cast member Josh Flagg has some advice for Morgan too. "Yeah, I said she should have sold it like 10 years ago," he said during an appearance on Watch What Happens Live with Andy Cohen. "She never prices it appropriately."
Maybe a 'refresh' will do the trick
Morgan is seen talking to contractors and designers about updating the townhouse during a recent episode. She surveys the home finding water damage when she first arrives. "I can't believe I'm back here starting from scratch," Morgan says in confessional. "When I had a five year deal for over a million bucks in place. It was too long term. So I'm looking for a new renter."
She seems concerned about the leak, commenting that if she was living in the home she would have caught it. Morgan also remarked that she planned to update the home, using lighter colors and "disposable" rugs for the renters. "Now I'm looking to redo the whole house with everything white, glass, brass because that is what renters want," Morgan exclaims in a confessional.