'RHONY': Jill Zarin Thinks the Biggest Problem With the Show Is the 'Lack of Male Energy'
Jill Zarin thinks she knows why The Real Housewives of New York City is struggling with viewers and in the ratings. "I think the biggest problem with the show, which nobody talks about, is it's called The Real Housewives of New York," she said on her sister's podcast, The Lisa Wexler Show. "There isn't one housewife. And there's not one boyfriend. And I think the lack of male energy on the show is the problem."
Jill Zarin says 'RHONY' lacks 'male energy'
Zarin added that she does not think the issues stem from race or age. "It's a lack of male energy," she continued. "To either fight over or, you know, men are from Mars, women are from Venus. And I think that in a lot of ways is the success of the Real Housewives brand as a whole."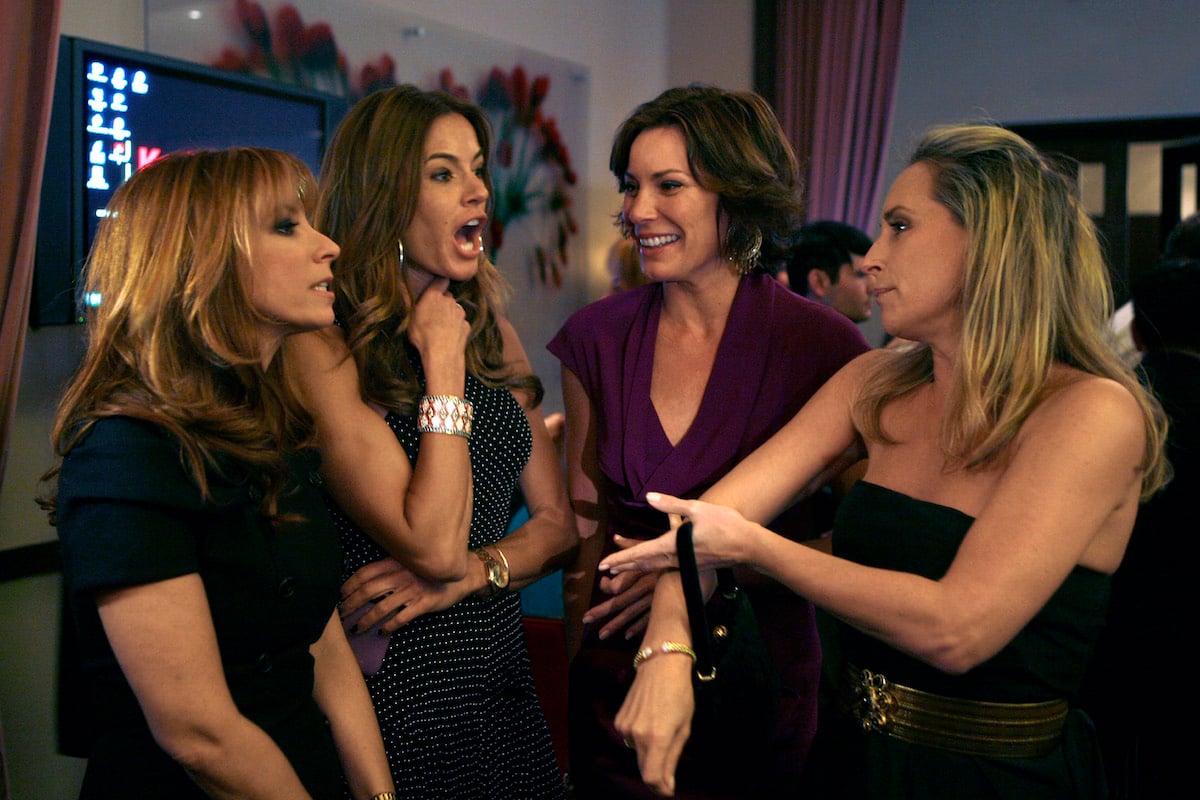 She said The Real Housewives of Beverly Hills is "beyond" her favorite show. Zarin pointed out "Though there's no male energy physically really much in the show, they're married. So this whole divorce with Erika would not be if there wasn't a man." Zarin insists that the drama surrounding a man, in this case, Erika Jayne's husband Tom Girardi fuels the show, even if Girardi doesn't appear on camera.
"There's not one man mentioned on The Real Housewives of New York City," she continued. "And I think that's what's missing."
Best 'RHONY' seasons centered around a man, Jill Zarin says
To back up her theory, Zarin referenced highly rated seasons that centered around issues that the cast had with men. "When Bethenny [Frankel] told Luann that Tom [D'Agostino] cheated on her," she recalled. "Which ultimately ended in her divorce. Again, it was a man. If you really think about the stuff. Ramona [Singer] getting divorced from Mario. The first few seasons of New York was so great because of Simon [van Kempen] and his red leather pants."
"We are missing men," she insisted. "The most important thing that they did was hire someone Black. They should have made her married with kids."
'RHONY' faces a ratings drop and rumored turmoil
RHONY ratings aren't as strong with a recent episode hitting an all-time low of 764,000 live viewers. And while ratings crept up for the following episode, rumors that Singer would be fired and a reunion on hold dogged the season.
Singer denied she was fired when she replied to a fan's question on Instagram. Rumors teased she was too expensive to remain on the series. But Singer's rumored dismissal isn't the only gossip circulating around the show. Reports that the reunion is put on hold, plus filming for season 14 is also being delayed, Dail Mail reports. An anonymous source said the production company is in a "panic" and "moved from August 5 to a date to be determined in September." Plus filming for the next season won't begin in late 2021 as originally planned. But instead, the cast can expect to start filming in 2022.
RELATED: 'Million Dollar Listing New York': Dorinda Medley From 'RHONY' Reveals She Is 'Good Friends' With Steve Gold