'RHONY': Jill Zarin Details Being Blackmailed Into Telling Her Daughter That She Used a Sperm Donor
Real Housewives of New York star Jill Zarin just dropped a major bombshell about her daughter, Ally Shapiro. During an interview on Heather McDonald's podcast, Juicy Scoop, Jill revealed that she conceived her daughter via a sperm donor — and that's not the only shocking aspect of the story. The former RHONY star also claims that someone blackmailed her into revealing the secret about Ally.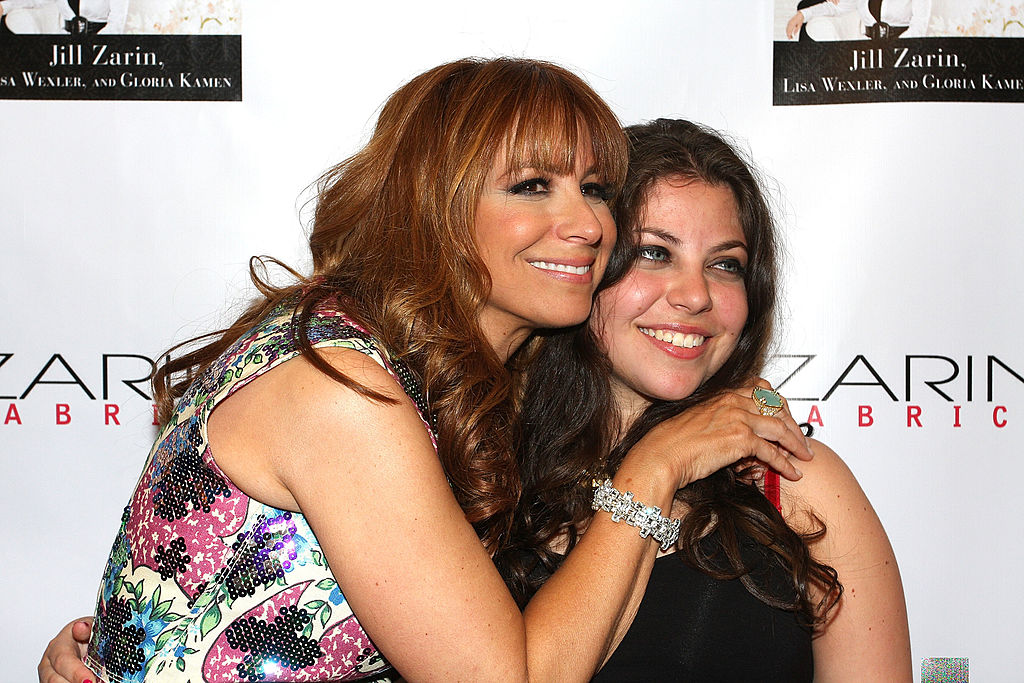 Jill Zarin opens up about her daughter
Ms. Zarin had her daughter over 20 years ago when she was still married to Steven Shapiro. Although they both got remarried, Jill says that his second wife contacted her after their marriage fell apart.
While she was working out the final details of her divorce from Steven, she asked Jill why Ally looked so different from her other family members. According to All About The Tea, Jill knew that she was fishing for answers about how she and Steven conceived their only daughter.
"Why is Ally the fattest in the Shapiro family? Why does Ally have blue eyes and no one else does? Why is she the shortest one?" Jill Zarin shared.
The woman in question had three children with Steven, none of whom bore any resemblance to Ally.
Although Jill tried to keep things under wraps, Ally eventually found out about the email and started asking questions of her own. Jill immediately contacted Steven, and both of them had a talk about telling Ally the truth.
Jill Zarin says she was blackmailed
Instead of coming clean to Ally, Jill and Steven decided to keep a tight lid on things. At the time, Ally was finishing her degree in college and they did not want a revelation like that to disrupt her studies.
But Steven's second ex-wife kept pushing the issue. She argued that her children should be aware that Ally is not their biological sibling. Jill claims that she eventually hired an attorney and that all of the parties agreed to tell Ally the truth after she finished college.
"We were going to take it to our grave, nobody knew," Jill stated. "We had no plan to tell [Ally]."
In the interview, Jill Zarin made it very clear that she was blackmailed into telling Ally the truth. She later clarified that it was more of an "emotional" type of blackmail than anything else and that the woman just wanted to force the truth out of her.
Ally, who was also present for the podcast, noted that she had no idea that Steven was not her biological father. She also stated that the news surprised her but it did not make her angry. She was, however, mad at her stepmother for forcing the issue and trying to cause everyone "pain."
Ally Shapiro opens up about her biological father
Jill Zarin and Ally's story about her biological father does not end there. After she learned the truth about how she was conceived, Ally reached out and started communicating with her half-siblings.
While she remained in contact with them for years, she always felt like something was off. Ally's "gut feeling" proved to be spot on when she took a DNA test with 23&Me.
Shortly after receiving her results, a man reached out to Ally and informed her that they share 52 percent of their genes. This meant that the man was actually Ally's biological dad, and the half-siblings she had been talking to all of those years were not related.
Ally revealed that the company her parents used had mixed up the sperm donors, so her father was not the person they had originally picked as the donor. Luckily, Ally did not develop a super-strong connection to her half-siblings, so the revelation was not that life-altering.
"I think if I had a deeper connection, I would have been gutted," she stated, adding, "I felt like I'd been lying to them all these years."
Has Ally Shapiro met her biological father?
After discovering the identity of her real dad, Ally reached out to his children and has stayed in communication with them. But when it comes to her biological father, Ally revealed that they have yet to meet.
"Because of what happened, I'm a little more hesitant," she stated. "I'm just not in a rush."
Considering everything that has happened, we totally understand Ally is hesitant. She also added that she plans on meeting her father someday but is waiting for the timing to be just right. Hopefully, she does not get any more curveballs thrown her way before that happens.
Fans can watch Jill Zarin's former co-stars in new episodes of the Real Housewives of New York air Thursday nights on Bravo.