'RHONY': Jill Zarin Doesn't Think Bethenny Frankel Should Return to the Show After She Called It 'Napalm' (Exclusive)
Jill Zarin doesn't think Bethenny Frankel should return to The Real Housewives of New York City, adding she'd be paid a fortune to be "mean and cutting."
Zarin told Showbiz Cheat Sheet she no longer speaks to Frankel and said the cast has "had it" with Frankel.
"I don't talk to her, and I don't think she should come back," Zarin said. "I think that she's said too many horrible things about the show and the network. She called it napalm. I mean, they'll pay a fortune [for her] to come back. And basically, the job would be to be mean and cutting to all the girls and make them all look bad. And I think the girls have had it."
Would the 'RHONY' cast work with Bethenny Frankel?
Zarin said the environment would be too negative with Frankel back. But she thinks the cast would still lean into it. "But they would take the money," she said. "You know, they would take the money, come to work. Because then they would look at it as work. I never liked looking at the show as work. I looked at the show was being with my friends, having fun, and living my real life," she added.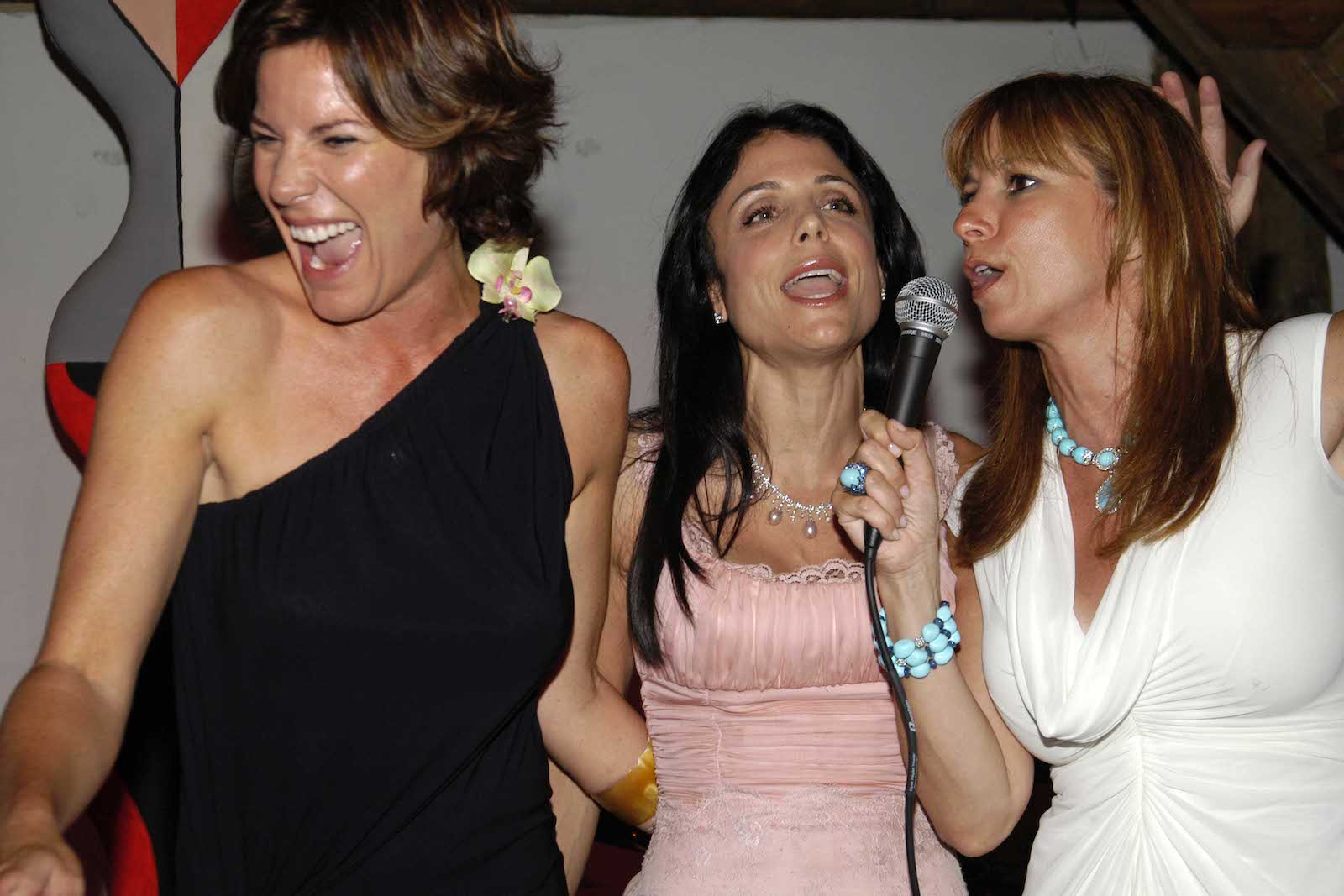 Frankel's vision of what it would take for her to return to the show was pretty similar to what Zarin would hope to see. "Give me real and authentic, somewhat authentic [series]," she said on her Just B with Bethenny Frankel podcast in early November.
"But if could there be some element of authenticity that I could cling onto," she continued. "And not feel like I'm gonna go shoot for four months and make a f***ton of money." 
Bethenny Frankel misses RHONY's signature humor
Frankel also reflected on one element that was always a big driver for RHONY. "I miss the humor," she asserted. "Even right now, it's a different type of outlook, it's a different type of humor that I miss. It's running commentary. You can be judgmental. Humor always wins with the exception of saying something inappropriate or racist or off-color or something politically incorrect. Correct humor wins."
RELATED: 'RHONY': Luann de Lesseps Blasts Bethenny Frankel on Tom D'agostino Cheating Photo – 'Karma's a B*tch'
"And I like to be free of that," she said adding she doesn't like a rigidly structured show. "I didn't like to do a talk show. I don't like to do a lot of formatting, a lot of formatted shows. It's not the women not supporting women because, frankly, it's every woman for themselves on those shows. And when people leave the shows, they're not friends with each other anymore. You have to have allies."
Who should return to the show?
Despite Ramona Singer's behavior on The Real Housewives Ultimate Girls' Trip, Zarin said RHONY needs Singer, even though her place on the show isn't set in stone.
"By the way, don't think she definitely thinks she's coming back on Housewives because the whole show is about me," Zarin said about Singer. "It's kinda like she's like, 'Don't you have anything else to talk about besides me?' That's when Kenya [Moore] got up and realized that she's giving Ramona the whole show!"
RELATED: 'RHONY': Luann de Lesseps Reveals Cop Who Arrested Her Is Now in Jail – Sentenced to 13 Years in Prison
"They all just made the show about Ramona," Zarin continued. "Thinking she'll get back on Housewives of New York, easy. Listen, I don't think they could do it without Ramona. They need Ramona. They need Luann [de Lesseps] and I think they need me." While she hasn't been asked back to RHONY, she's open to any future opportunities.
Zarin is currently gearing up for the premiere of RHUGT Season 2. Plus she's added more products to her extensive line of rugs, textiles, apparel, and more.